Printable feelings chart and feelings check-in cards to help children learn emotional intelligence. These feelings check-in cards will help you create a feelings chart for your students to practice identifying their emotions and those of other kids all year long.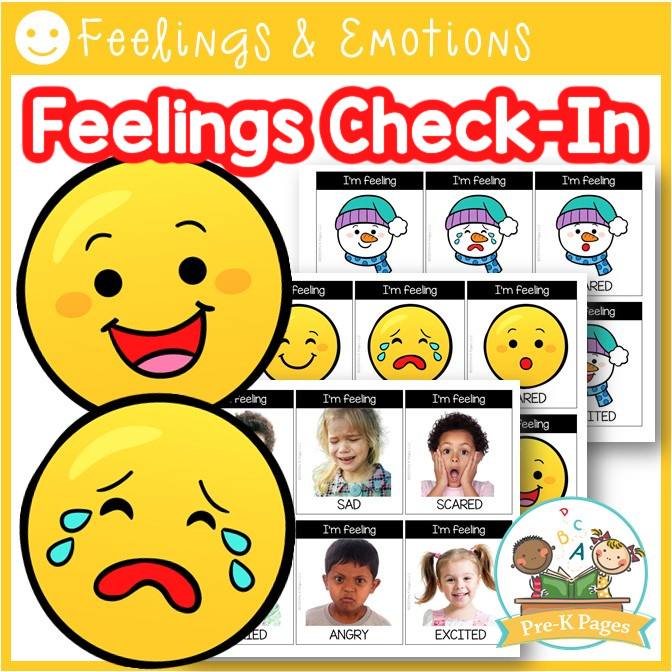 You can use these printable feelings cards to quickly and easily create a daily classroom routine that promotes social-emotional learning in children.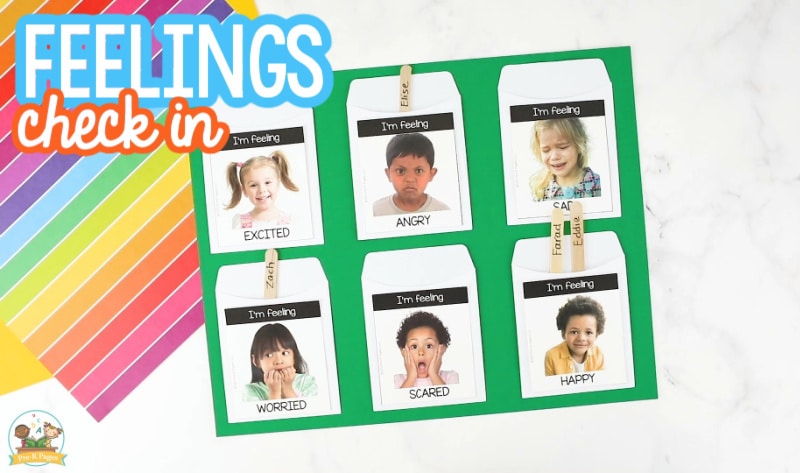 There are 20 different feeling chart themes to choose from to keep things fresh and fun for your little learners as they explore different feelings!
As their feelings and emotions change throughout the day, encourage your students to recognize and label their feelings by moving their cards, clothespins, or sticks on the emotion chart.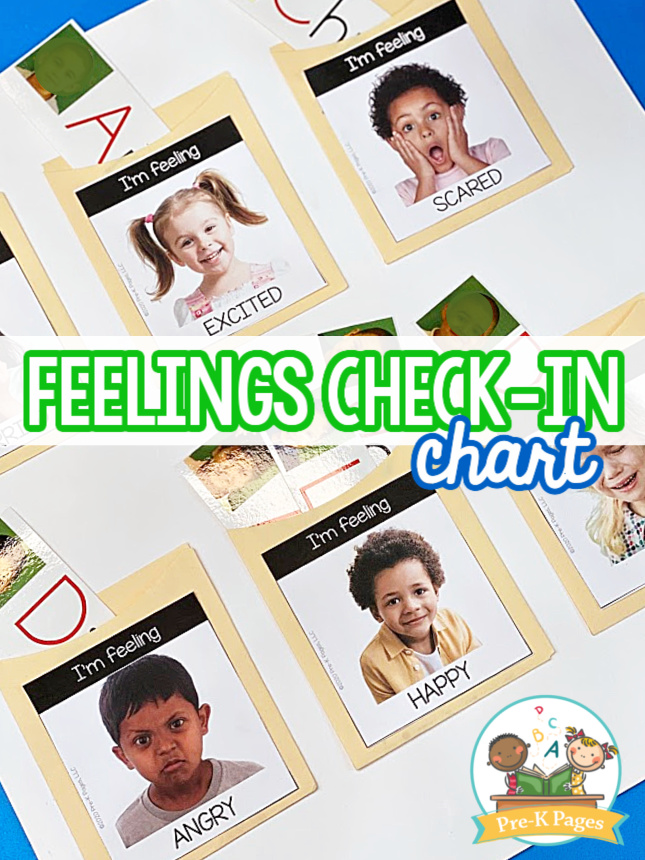 Ideas for Using Feelings Check In Cards
Place the cards in a pocket feelings chart for daily check-in.
Glue the cards to a posterboard and use clothespins for student check ins.
Attach the feelings check in cards to jars and use craft sticks for student check ins.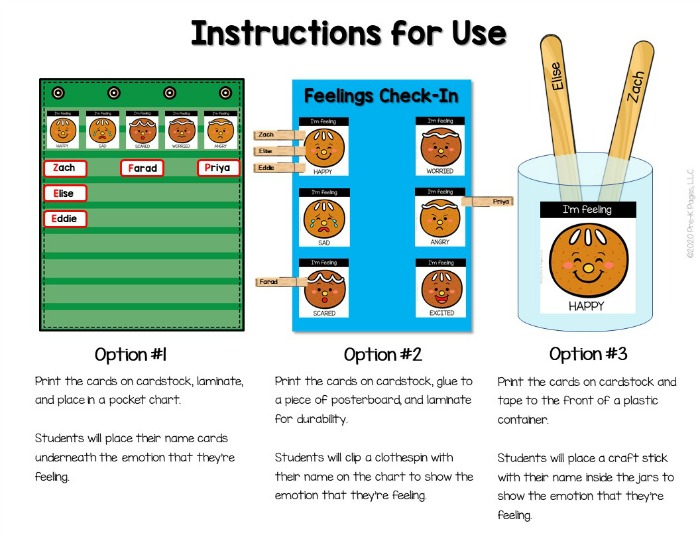 What You Get
The Printable Feelings Check-In packet includes…
6 "I'm feeling…" cards for each theme (color)
20 different sets of Feelings Chart cards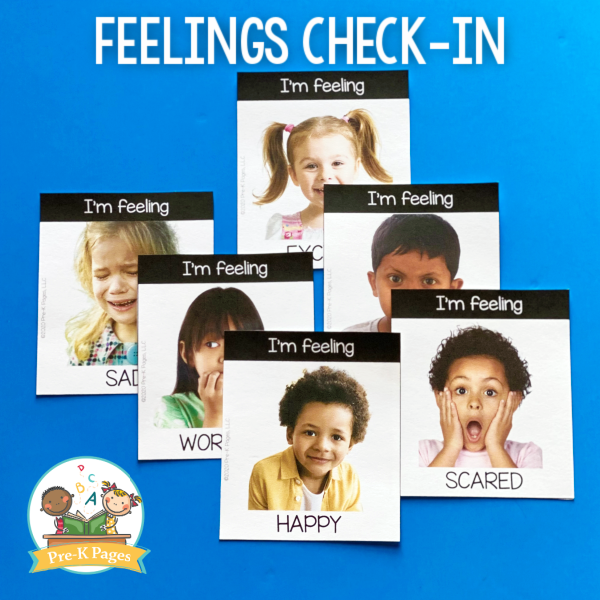 Emotions Included
Happy
Sad
Scared
Worried
Angry
Excited
You can use all the emotion cards on your feelings chart at once, or pick and choose the feelings that best meet the needs of your students.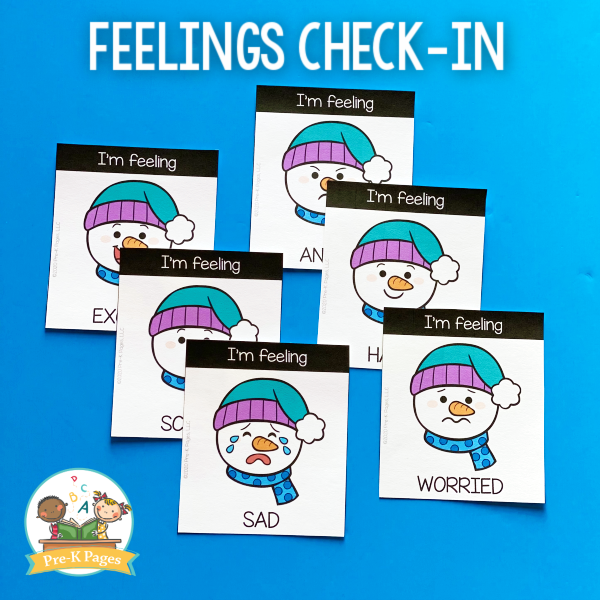 Images Included of the Different Feelings
Real Photographs

of Kids Emotions

Regular Emojis
Apples
Leaves
Scarecrows
Pumpkins
Santa
Elves
Reindeer
Gingerbread Man
Snowman
Penguin
Polar Bear
Valentine Hearts
Leprechauns
Rabbits
Earth
Frogs
Sunflowers
Sun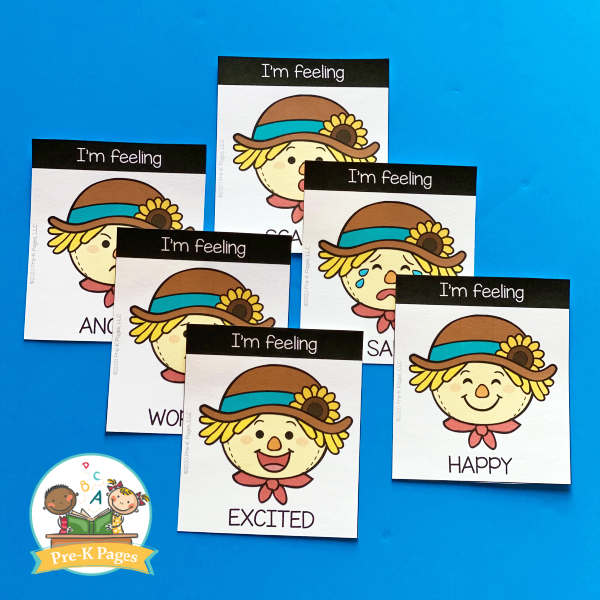 Quickly and easily incorporate social-emotional learning for preschoolers into your daily routine with this done-for-you feelings chart resource.