Do you need developmentally appropriate science activities and lessons? This done-for-you Soil and Worms science unit fosters inquiry and encourages your little learners to explore and investigate using fun, hands-on activities.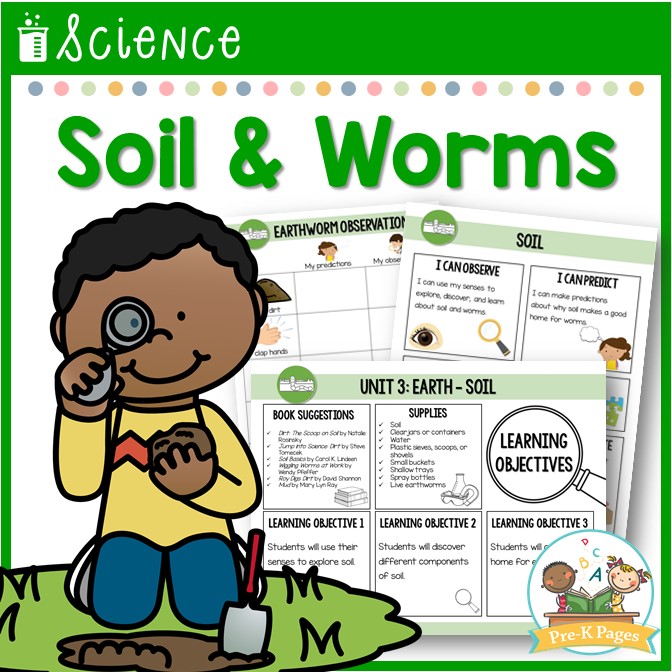 Age-appropriate book suggestions for read aloud are also included.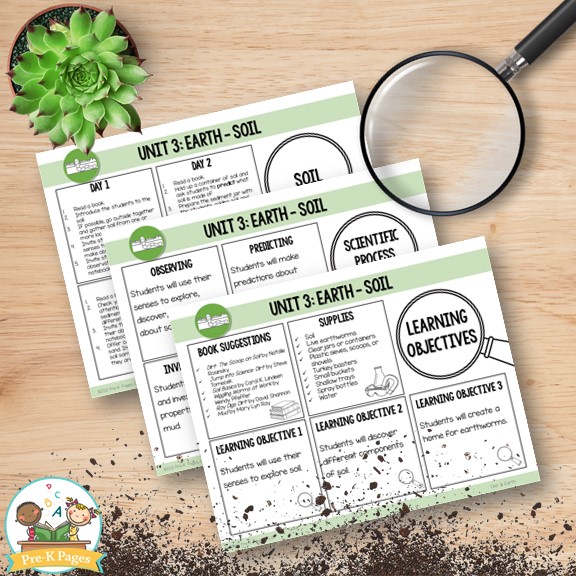 Soil and Worms: Skills Addressed
The following scientific process skills are addressed throughout the unit:
Observing
Predicting
Investigating
Problem Solving
Communicating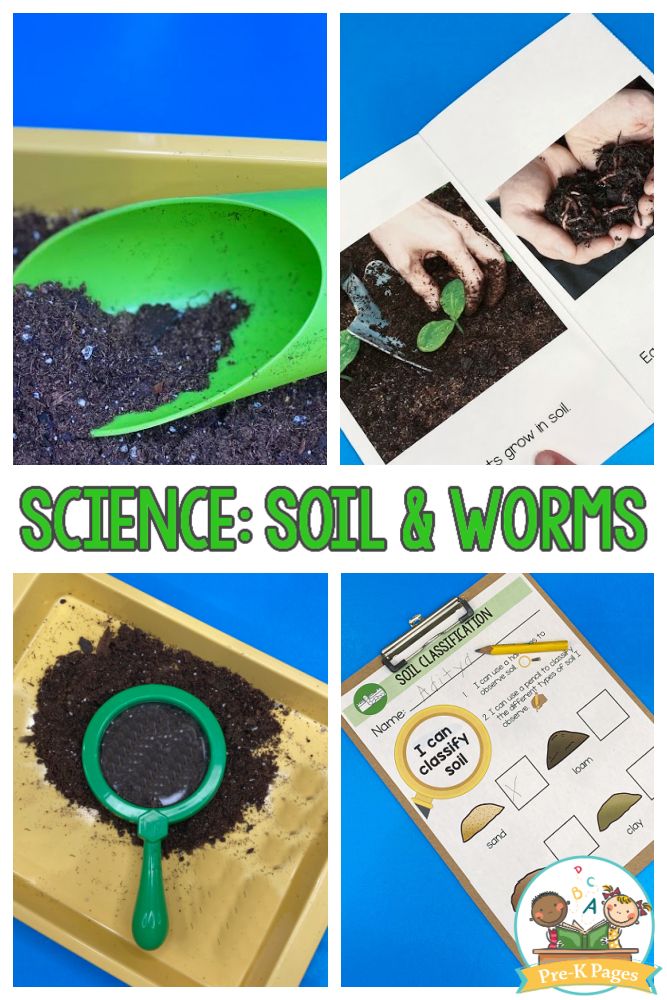 What You Get
Teacher Instructions Page
1 Soil and Worms Scientific Process Skills Poster
1 Soil and Worms Learning Objectives Poster
1 Week of Soil and Worm Lessons
Soil and Worms Set Up Instructions
Soil and Worms Scientific Vocabulary Cards
Soil and Worms Printable Science Notebooks (2 sizes, b/w only)
Soil and Worms Non-Fiction Book (2 sizes, color)
2 Soil and Worms Posters (color)
1 "I Can…" Poster (color + b/w)
1 Set of "I Can…" Science Center Task Cards (color)
Earthworm Farm Activity (b/w)
Worm Observation Activity (b/w)
Sediment Observation Activity (b/w)
Soil Classification Activity (b/w)
Mud Exploration Activity (b/w)
Labels and Tabs for Organization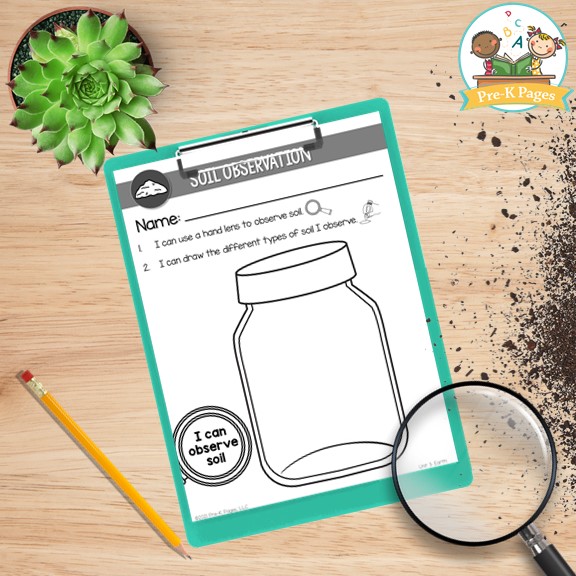 Make learning about Soil and Worms fun with 57 pages of done-for-you science lessons for your preschool, pre-k, or kindergartgen students.