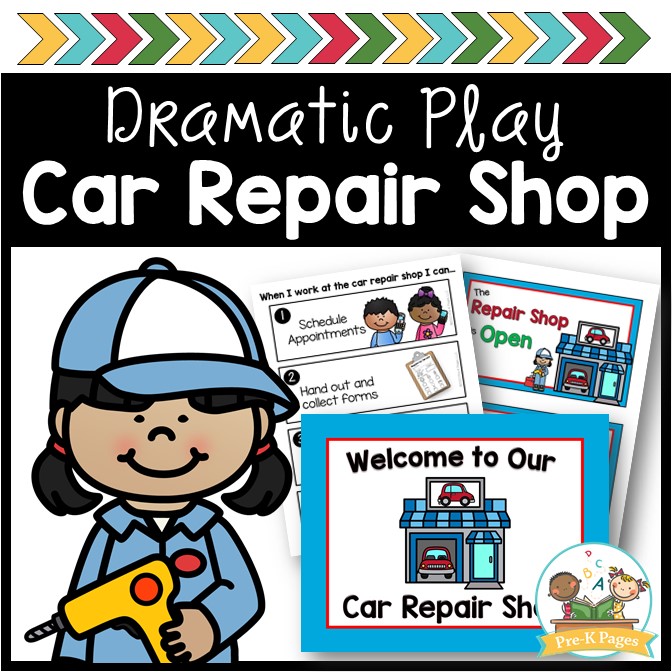 Printable props to help you easily transform your dramatic play center into a car repair shop. Your little mechanics will love fixing and repairing cars in this pretend play scenario!
Includes literacy, math, and writing opportunities that support current learning standards.
Additional info is provided that includes research explaining how dramatic play supports academic learning in preschool, pre-k, and kindergarten.
Want a free preview of this product? Click HERE!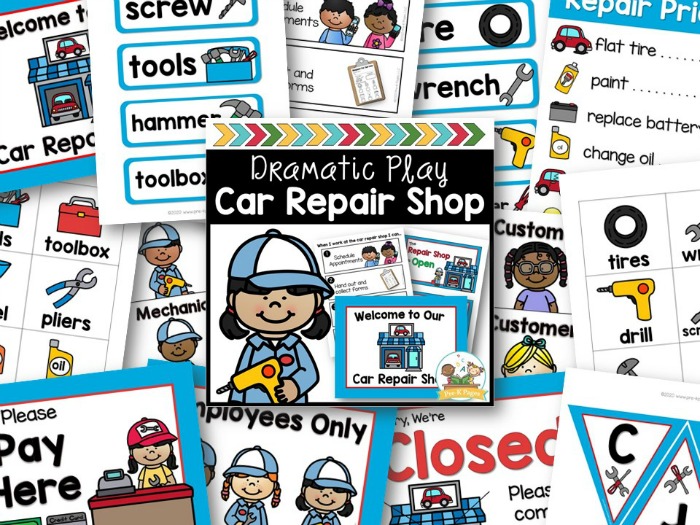 What You Get
The 105 page Car Repair Shop Dramatic Play kit includes the following:
16 Different Signs (color + b/w)
Pennant Banner (color + b/w, "Car Repair")
Forms (b/w, 2 sizes)
22 Vocabulary Picture Cards (color + b/w)
Labels (color + b/w)
Role Playing Name Tags (color)
Book List
Props (dashboard, license place, and money printables)
Non-Fiction Book with real photographs (color)
"I can…" Picture Prompts for Scaffolding (color + b/w)
105 pages of instant fun for your Pre-K, Preschool, or Kindergarten students!