22 printable road shape mats to help your litte learners identify shapes.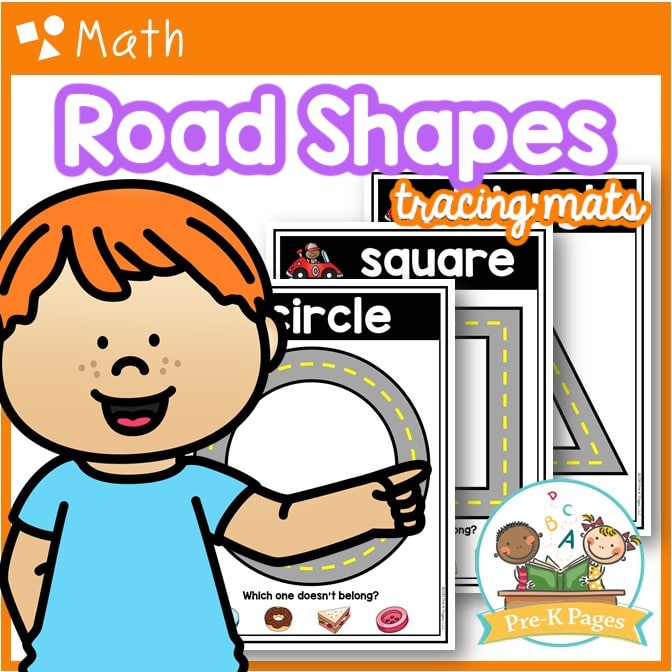 Your kids will love this playful learning experience that uses toy cars to teach shapes!
The road shape mats are perfect for a transportation theme too.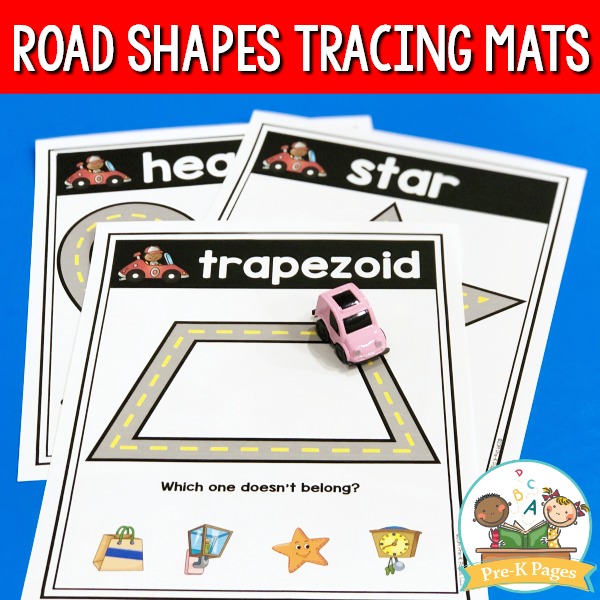 What You Get
11 shape mats in color and 11 shape mats in black and white are included for your convenience. Choose the ones that best meet your needs and those of your students.
The bottom of each mat includes a visual discrimination activity asking the child to identify the shape that does not match the others.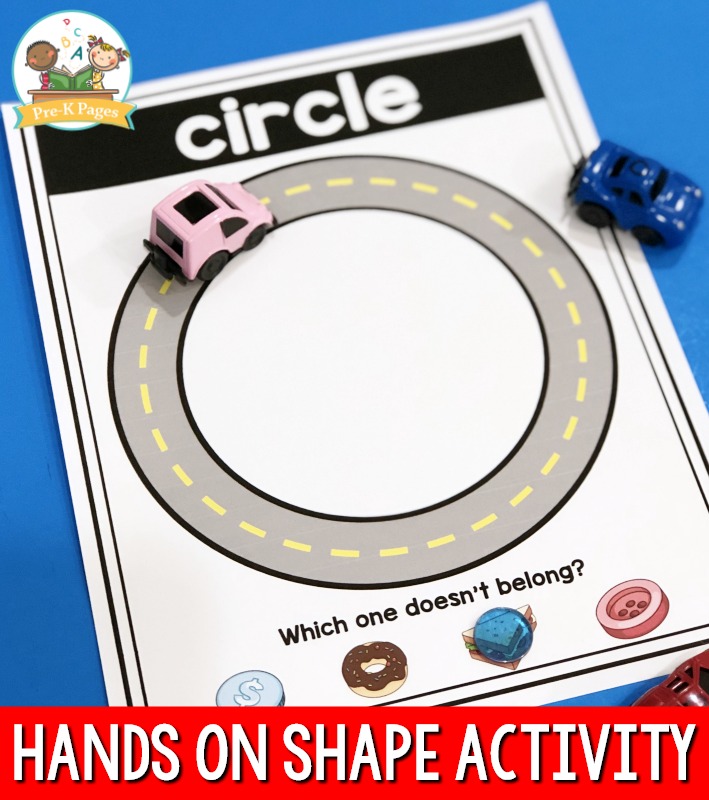 Shapes Included
Circle
Triangle
Square
Rectangle
Pentagon
Trapezoid
Hexagon
Oval
Rhombus
Star
Heart