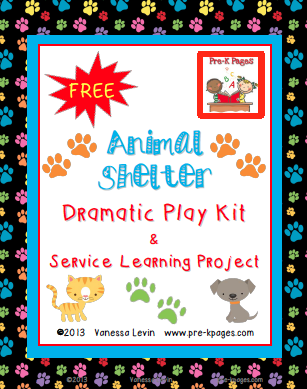 The free animal shelter kit provides an original article about the importance of developing empathy and altruism from a young age.
Also included are suggestions for ways you can support the development of these important skills in your classroom through service learning projects.
You will find everything you need to start a supply drive for your local animal shelter in your classroom or school.
You can even support empathy and altruism in the dramatic play center using the free mini-printable kit included.
Yes, it is free. Not sure about how this download stuff works? Watch the video HERE.