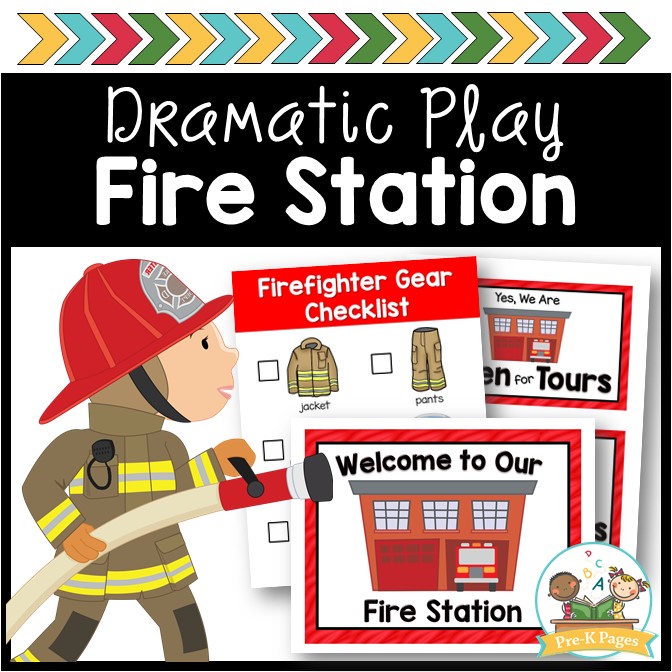 117 pages of printable props to help you easily transform your dramatic play center into a fire station. Includes literacy, math, and writing opportunities that support current learning standards.
Perfect for a community helper or fire safety theme!
Also includes research explaining how dramatic play supports academic learning in preschool, pre-k, and kindergarten.
Want a free preview of this product? Click HERE!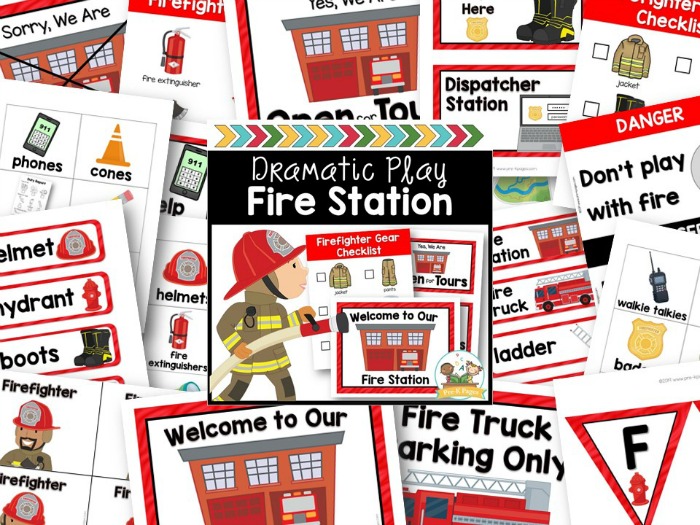 What You Get
16 Different Signs (color + b/w)
Pennant Banner (color + b/w, Fire Station)
Duty Report (b/w – full & 1/2 page)
30 Vocabulary Picture Cards (color + b/w)
16 Labels (color, upper and lowercase)
Informational Non-Fiction Book (color, 2 sizes: full-page & half-page)
Role Play Nametags (color, firefighter, driver, navigator, I need help, dispatcher)
Map Template (b/w)
Stop, Drop, and Roll Sequencing Cards (color, b/w)
Book List
117 pages of instant fun for your Pre-K, Preschool, or Kindergarten students!