Your little learners will have a blast learning prepositions, or positional words, with these fun and playful activities featuring animals.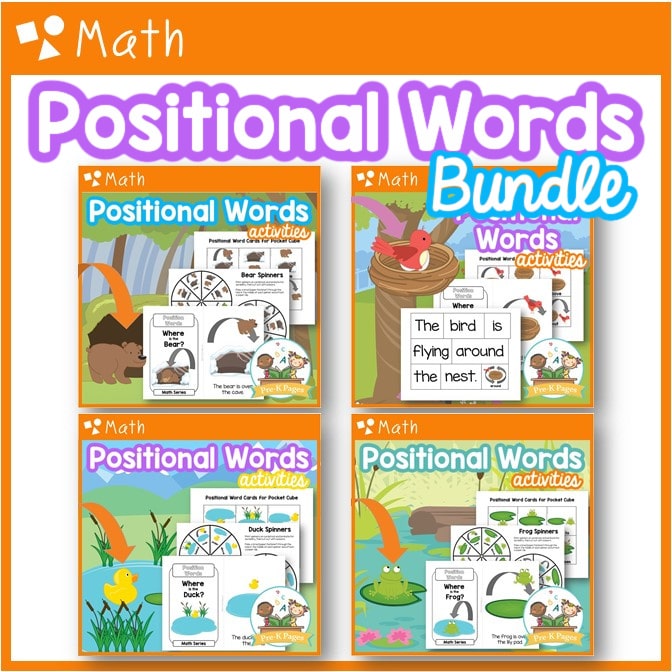 You can quickly and easily create engaging, hands-on learning experiences for your kids with these done-for-you activities.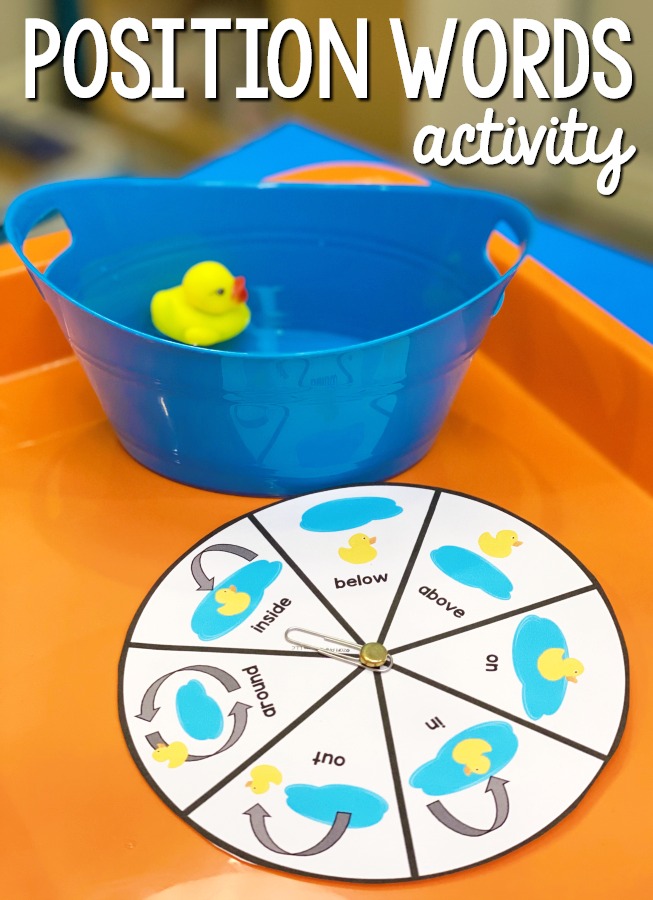 Position Words Bundle
There are 4 different animals to choose from to keep the learning fresh and fun for your little learners!
Each set features 5 different ways to play and learn:
Spinner Activity
Pocket Cube Activity
Cards
Emergent Reader
Pocket Chart Sentences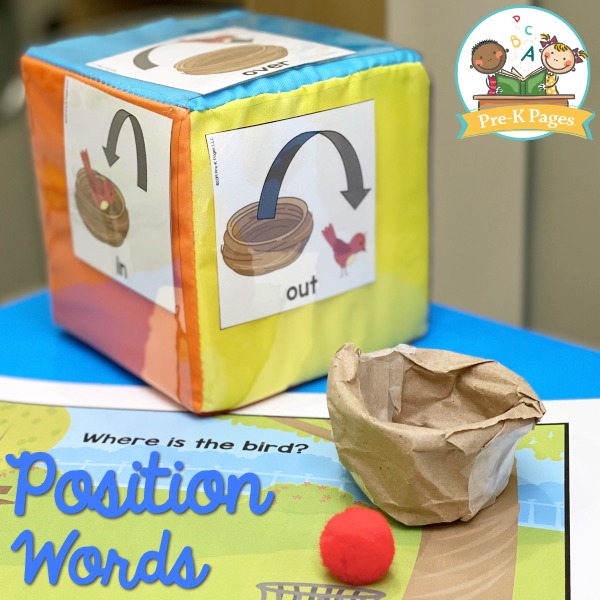 Small or Whole Group
You can use the prepositional word sentences during your whole group lessons or for independent practice during center time.
The spinner and pocket cube versions are perfect for your small group lessons for targeted instruction.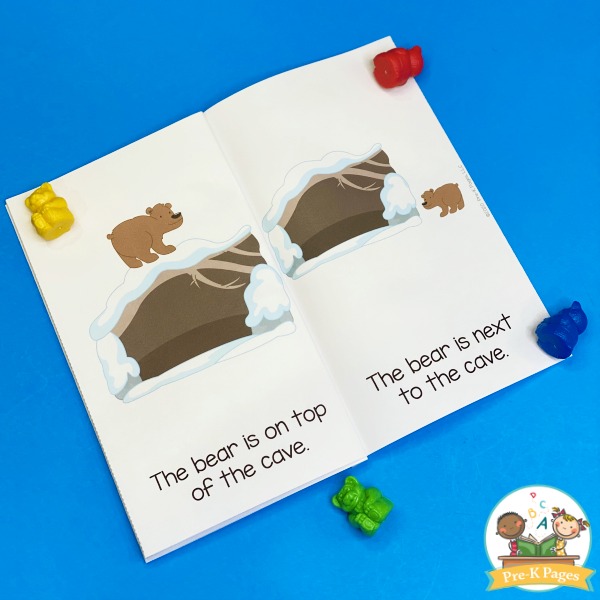 What You Get
There are four different sets of prepositional word activities for you to choose from, use a different version for each season to keep the learning going all year long.
Where is the Bear? (50 pages)
Where is the Bird? (50 pages)
Where is the Duck? (50 pages)
Where is the Frog? (50 pages)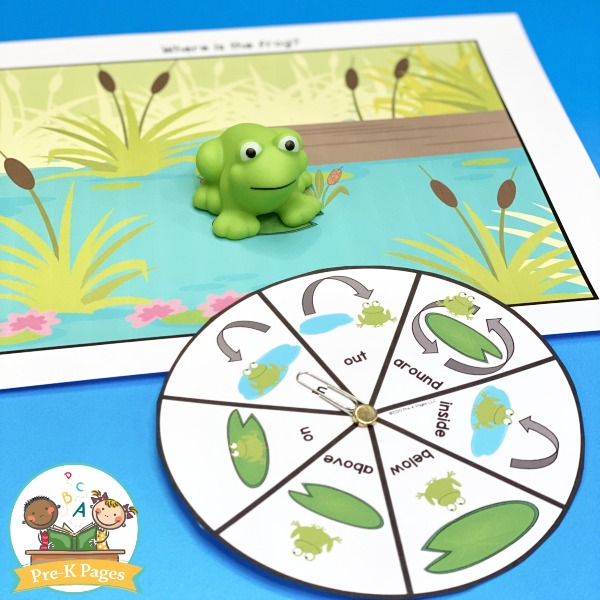 Each set contains the following:
Playing Mats (half and whole page, color)
Playing Cards (small and large playing cards, color)
2 Printable Playing Cubes (color)
Recording Sheet (b/w)
2 Printable Emergent Readers (color + b/w)
15 Pocket Chart Sentences (color)
200 pages of done-for-you activities to help your kids learn preposition words in fun and playful ways!