Patterning activities you can use all year long in your preschool, pre-k, or kindergarten classroom.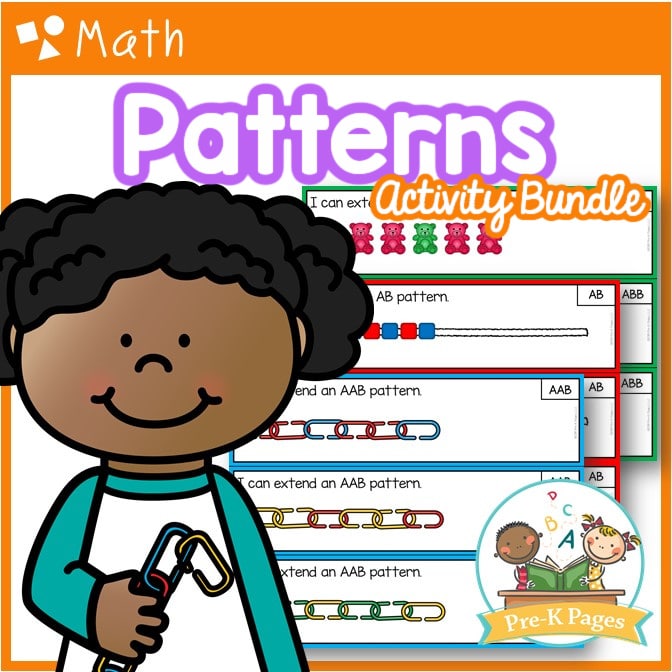 This unit includes 104 pages of pattern mats to help teach your little learners patterning skills. Inside, you'll find tons of non-thematic, hands-on patterning activities that use the most common math manipulatives you probably already have in your classroom.
You can use these pattern mats for independent practice or small group math activities; they're also perfect for centers and math stations.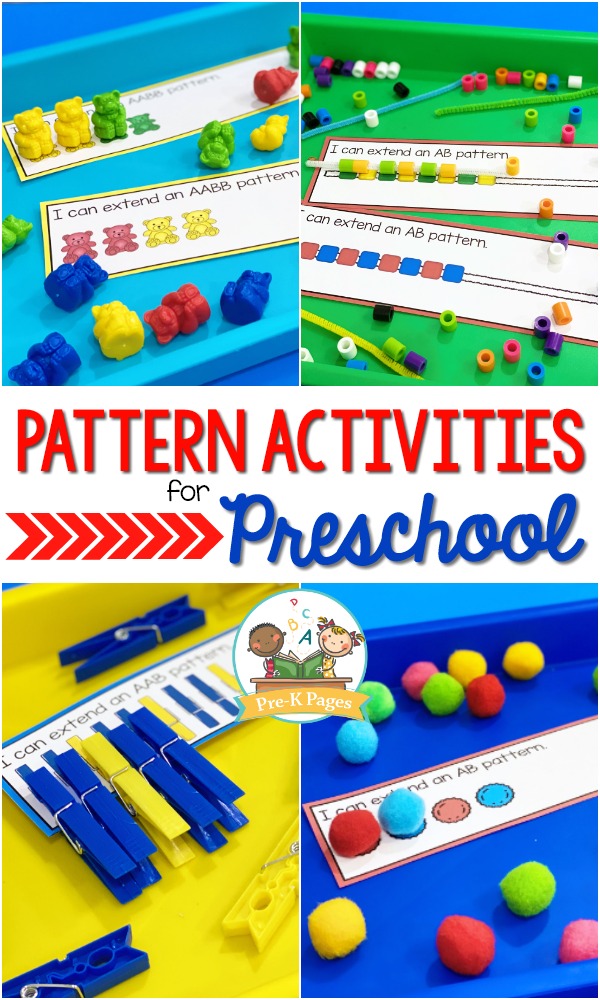 What You Get
10 Button Pattern Mats
10 Bead Pattern Mats
10 Teddy Bear Pattern Mats
10 Clothespin Pattern Mats
10 Link Pattern Mats
10 Pom-Pom Pattern Mats
10 Movement Pattern Mats
10 Cube Pattern Mats
10 Snap Cube Pattern Mats
10 Building Brick Pattern Mats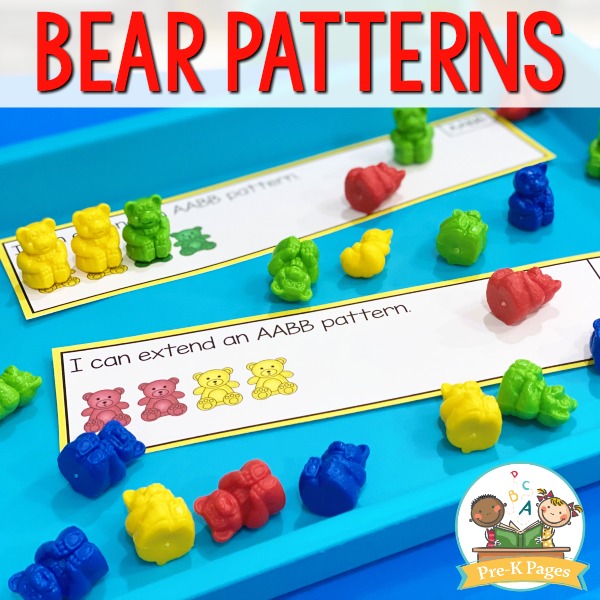 What Students Will Learn
The following patterns are included in this bundle to allow for differentiation to meet the needs of each individual child.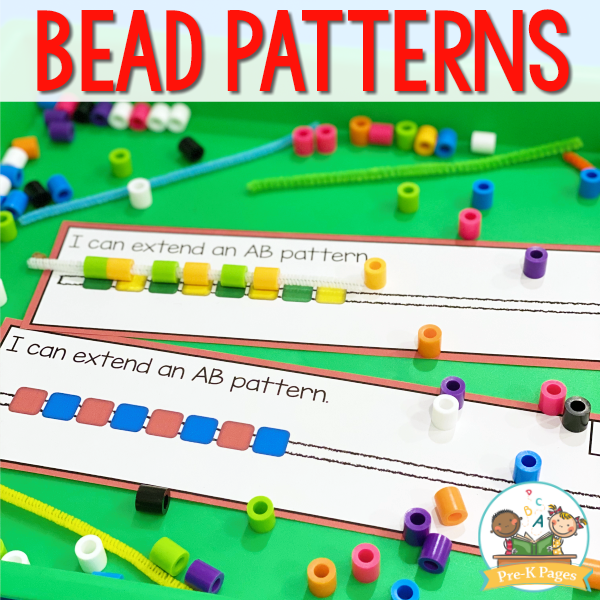 The pattern mats in this unit are color-coded for your convenience. AB pattern mats are red, ABC pattern mats are orange, AABB pattern mats are yellow, ABB pattern mats are green, and AAB pattern mats are blue.