The Lunar New Year, or Chinese New Year, for 2018 is on February 16. This time of year is a great time to talk about other cultures or traditions and ways that people celebrate in different ways. Below are some 10 Chinese New Year activities you can use to introduce these concepts to your children.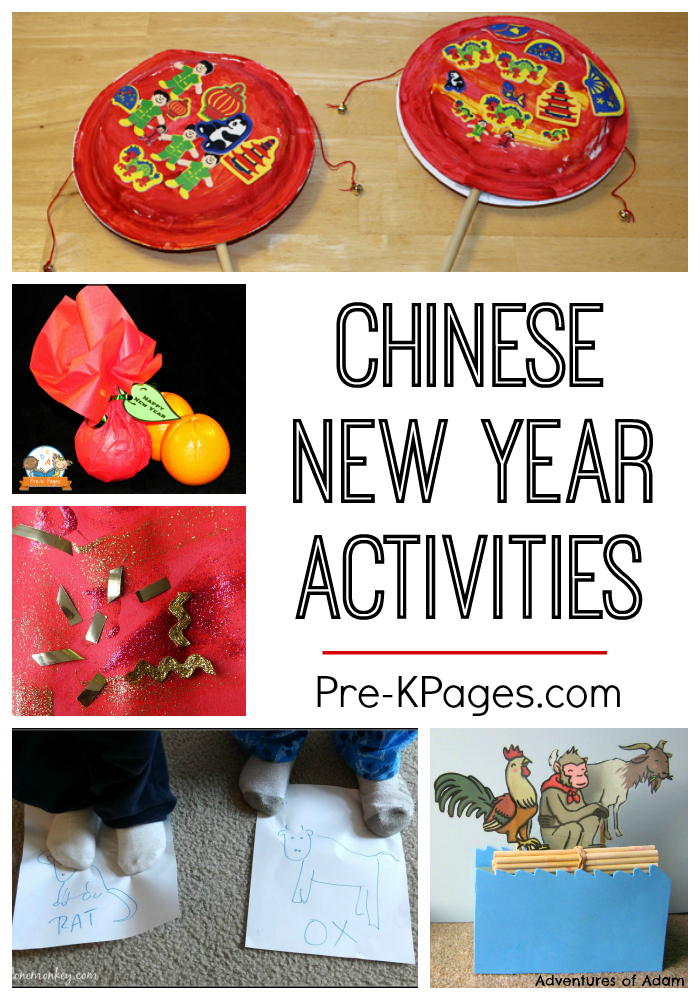 Chinese New Year Activities for Kids
1. Celebrating Chinese New Year (Pre-K Pages) -I have compiled my favorite books and activities for celebrating Chinese New Year in the preschool or kindergarten classroom.  I've also included two free printables; keep reading to download your freebies!
2. Books About Chinese New Year (Pre-K Pages) – Chinese New Year will be here soon! Also known as Lunar New Year, this book list will help you select age appropriate books to introduce your students to this cultural celebration enjoyed by many countries.
3. Chinese New Year Songs and Rhymes for Circle Time (Living Montessori Now) – These fun songs and rhymes are perfect when celebrating Chinese New Year in your classroom.
4. Chinese New Year Drum Craft (Gift of Curiosity) – This Chinese New Year drum craft will definitely keep your preschoolers engaged the whole time.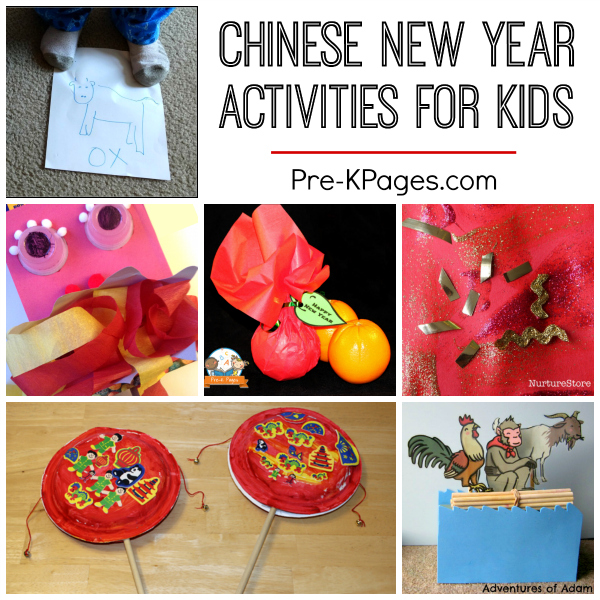 More Chinese New Year Activities For Preschool
Chinese New Year, or Lunar New Year, may be brand new to you, so these posts will help you learn more as you then teach it to your students! With fun games, and crafts, your children will fall in love with this holiday!
5. Chinese New Year Sensory Painting (Nurture Store) – This Chinese New Year activity takes inspiration from the traditional colours of the festival for some sensory, process painting.
6. Chinese New Year Story (Adventures of Adam) – Learn the story of Chinese New Year!
7. Chinese Zodiac Game (All Done Monkey) – A fun game to learn about the Chinese zodiac.
8. Chinese New Year Memory Game (Playing with Words 365) – This fun freebie is a great memory game for the Chinese New Year!
9. Chinese Dragon Dance Craft (Study at Home Mama) – With some simple recyclable materials, your kids will have fun making their own Chinese dragon.
10. Chinese New Year Symbols (Multicultural Kids Blogs) – Want to know more about Chinese New Year (or Lunar New Year) then this post will help!

Follow my Chinese New Year Pinterest Board for more great ideas!