In the teacher world, printer ink has the same value as bars of pure gold. During the summer, I used to take the ink cartridges out of my printer (if I was fortunate enough to have any left!) and lock it up because the "magic ink fairies" would steal it during summer school. Ink is a hot commodity in schools!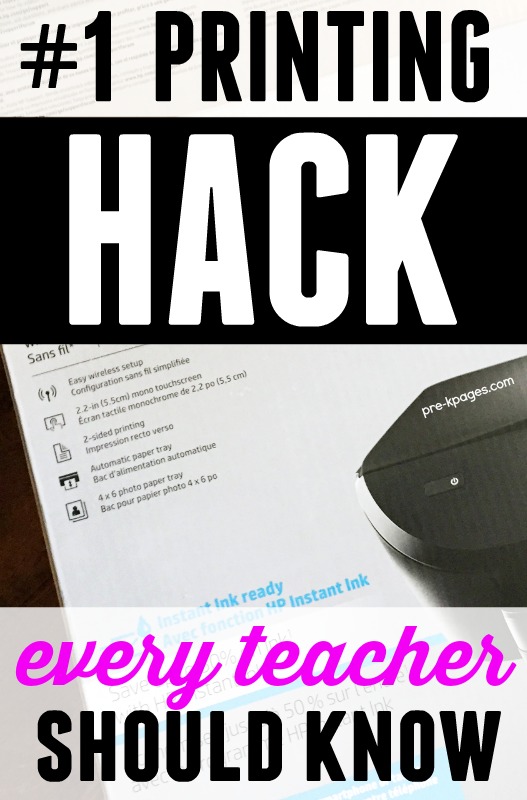 Best Printer for Teachers
I was always thinking about how much ink I currently had in my printer and if it was enough to get me through the next week. If not, then I had to bribe beg the school secretary to give me more from Fort Knox the supply closet. Unfortunately, much like Mother Hubbard's Cupboard, our supply closet was usually bereft of ink … because #teachers and #alltheink.
The truth is, unless you're independently wealthy, printer ink is not something teachers can just buy any old time they want, you have to budget for it- #teachersalary
And always be on the look out for those back to school printer ink  and printer deals! They can come in super handy 🙂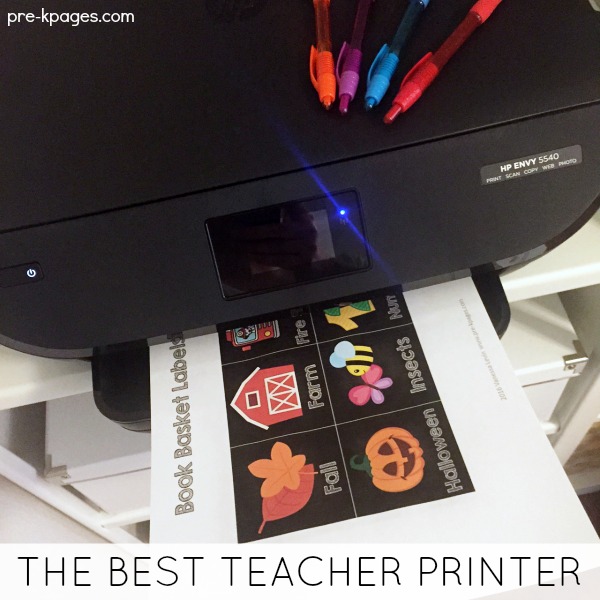 Affordable Printer Ink for Teachers
I'm so excited that I have finally found an affordable solution to my ink problem with my new HP Wireless Printer! I do think this HP printer is the best teacher printer, because of the money it helps me save – especially with it's HP ink subscription. This might just be the best kept secret in the teaching world! Or maybe I'm just the last to know… either way, my new printer is amazing – and better yet, it saves me TONS of money on ink!
I'm not trying to sell you a printer, I truly just want to let other teachers know about a great way to save money on ink! Buy whatever printer you want- seriously…
I'll just be over here planning my next Dollar Tree shopping spree with my ink savings 😉
Features of HP Wireless Printers :
High quality color and black and white copies that look amazing!
Built in scanner
Wireless printing
Touchscreen
Instant Ink (HP ink subscription) ready so you'll never run out of ink!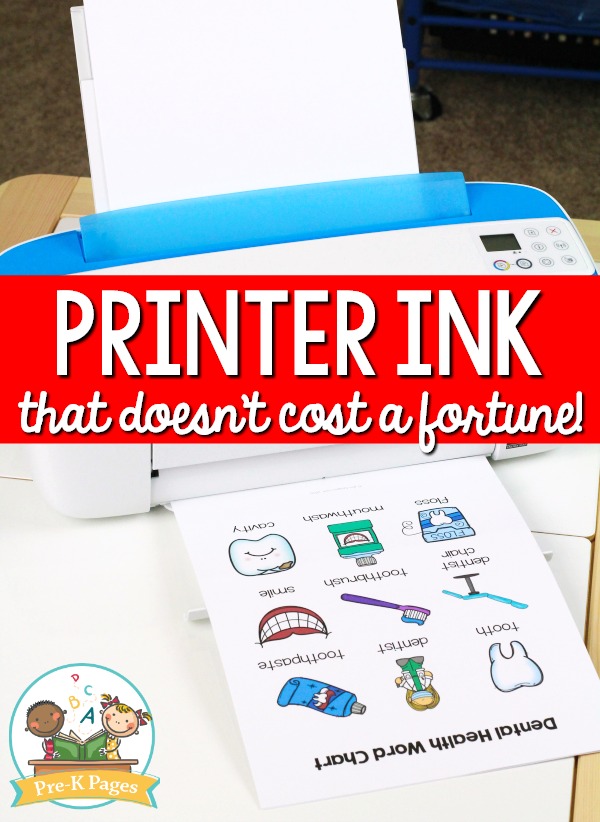 What is HP Instant Ink?
HP Instant Ink is an affordable ink subscription service that wirelessly tracks how much ink you use and automatically sends you new ink when you need it. I get 300 copies a month in color or black and white for $9.99 with my HP Ink subscription plan, but there are also more inexpensive packages available if you print fewer pages.
When your ink gets low, your HP Wireless Printer will notify the system and automatically ship your ink directly to your doorstep! Shipping and handling is paid for by HP, how cool is that? They even send you a pre-paid envelope to return your used ink cartridges! #yesplease
Instant Ink Questions and Answers
What happens if you go over your allotted number of copies per month? If you have printed all of the pages in your plan, and you have used all of your rollover pages, you can still print additional pages in sets of 15, 20 and 25 pages, depending on your plan, for only a $1.
Do I have to pay for shipping the ink? No. Shipping and handling is paid for by HP.
Can I use Instant Ink with my current printer? Click here to see if your current printer is Instant Ink eligible
How do I find an Instant Ink eligible printer? GO HERE to see all the eligible HP printers.
What happens if I don't use all the pages in my plan? Your unused pages will be kept in your account as rollover pages. These pages are available as long as you are enrolled in the HP Instant Ink program. You can roll over up to the number of pages in your monthly plan (for example, you can roll over up to 300 pages if you are enrolled in a 300 page plan).
How do I sign-up for the Instant Ink Program? When you purchase an Instant Ink Eligible printer it will come with instructions for signing up for the Instant Ink program. But if you don't have that info for some reason, or you're just now seeing the light, you can purchase a starter card HERE.
You can find answers to all of your HP Instant Ink questions on the FAQ page HERE.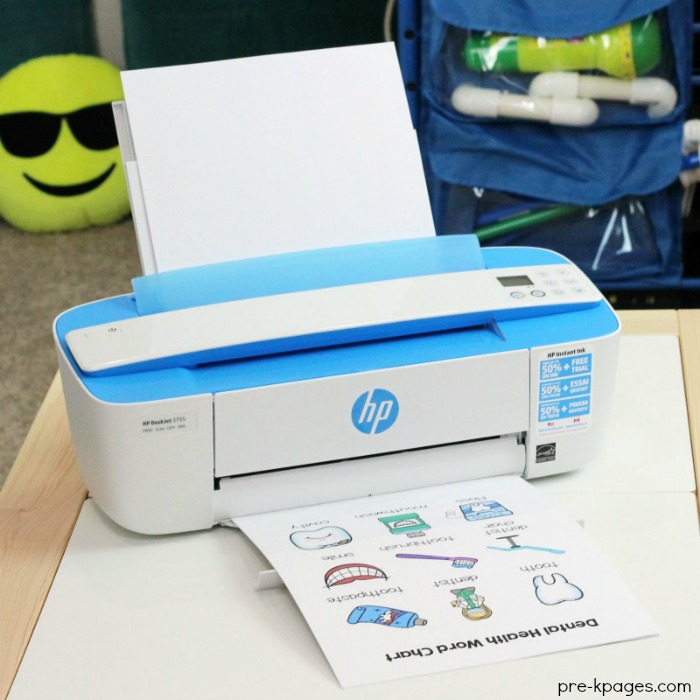 How do I sign-up for Instant Ink?
Here are two simple steps below to help you get started saving money with the HP Instant Ink program:
1. First, check to be sure you have a printer that is compatible with the Instant Ink program, Click HERE to see if your current printer is on the list, or to get a new printer.
2. Once you have determined if your current printer is Instant Ink eligible, or you've purchased a new HP printer with an Instant Ink bundle, the next step is to set up your HP account online. If you ordered a new printer, you will have to wait for it to arrive to get the registration code.
Once you're on the sign-up page for Instant Ink, they will ask you to pick a monthly plan based on the number of pages you plan on printing each month. Once you've selected your plan and entered your information, you're ready to start printing!
The Teaching Tribe
Printing things is great, but it won't make you a better teacher. The best place to discuss teaching best practices and get the support you need is in the Teaching Tribe. We have many printable lessons and on-demand video trainings designed to help you be the best teacher you can be! If you want to get on the waiting list for the Teaching Tribe, do it soon so you don't miss the next open enrollment period!
More Printable Resources:
Printable Word Wall
Printable Center Signs
Printable Picture Schedule Cards
Follow my Free Printables board on Pinterest for more great ideas!