Do you ever feel pressured to put the most aesthetically-pleasing bulletin boards in your classroom? 
We've all been there! 
Creating eye-catching bulletin boards can become a chore that takes up way too much time!
And this is exactly what I discuss in this week's episode of Elevating Early Childhood, with my amazing guest, the brilliant Matt Halpern.
Matt has taught early elementary school for almost two decades. He is also a speaker and the author of Look at My Happy Rainbow: My Journey as a Male Kindergarten Teacher. 
And today, he's here to discuss the walls in our classrooms!
Ready?
Let's dive in!
Aesthetically-Pleasing Bulletin Boards: Do They Matter?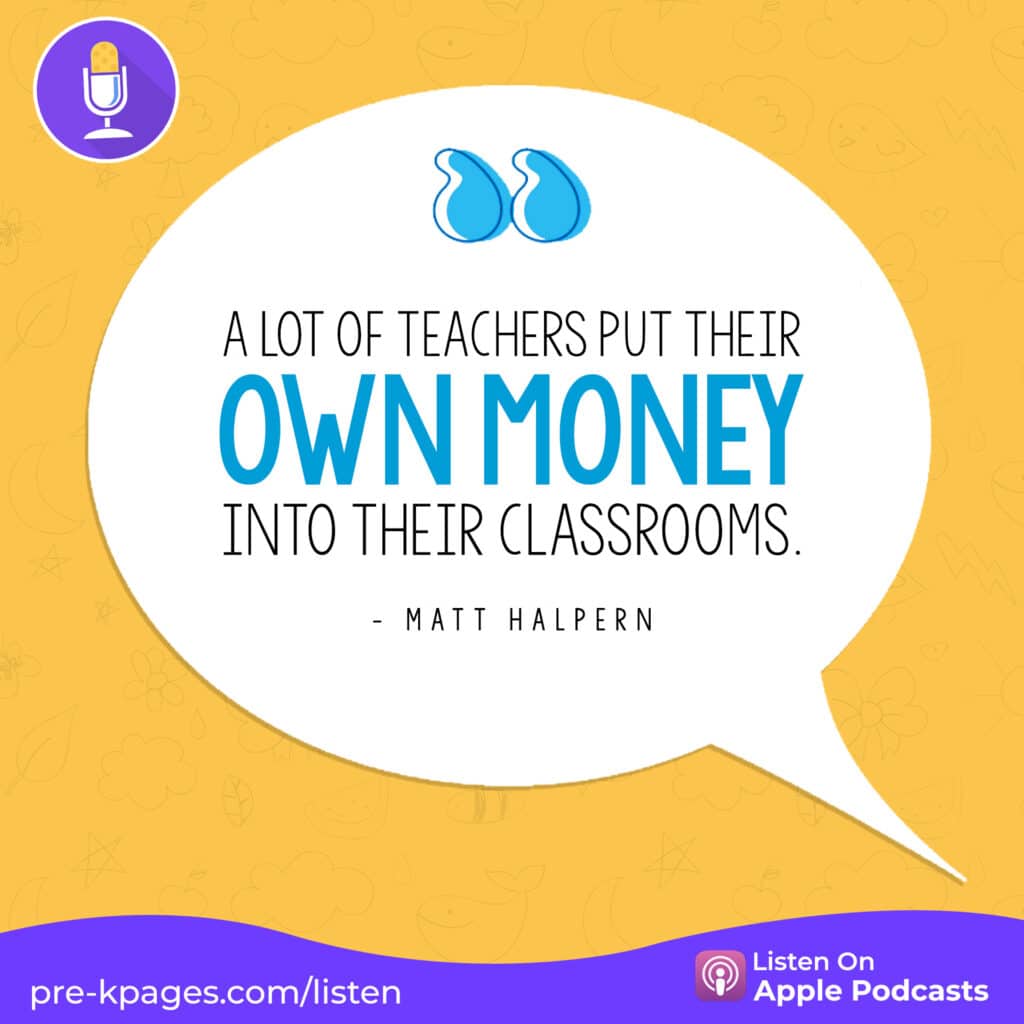 Do you ever feel pressured to put up amazing bulletin boards in your classroom? Does the teacher next door to you have jaw dropping, eye-catching bulletin boards that everybody in your school raves about? 
You see, I realized very early in my career that I didn't have the patience or the talent for creating or inspiring bulletin boards. But I also found myself in a school where there was a monthly requirement for creating eye catching bulletin boards. That turned into a cutthroat competition between teachers.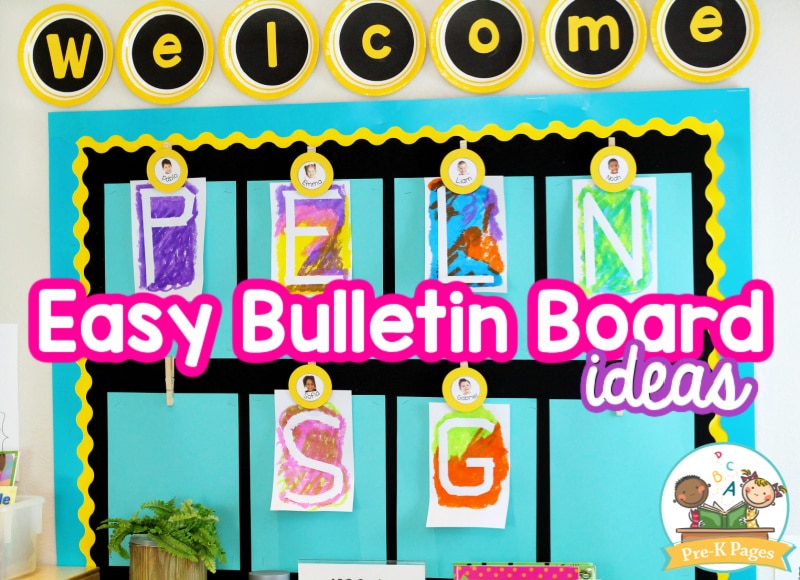 Luckily, at my next school, we weren't allowed to put anything on the walls that wasn't child created. So, that solved that problem. For me, what I learned from that experience shaped the way I viewed bulletin boards from there on out, and so, I decided to dedicate a full episode on the subject!
Don't Succumb to Peer Pressure!
We as teachers often feel pressured to put up bulletin boards because everybody else is doing it. Just like in high school, there's peer pressure in the classroom as a teacher. 
This is especially true for younger teachers who started working after the invention of Pinterest and the proliferation of smartphones and social media. 
I'm fortunate enough that when I was coming up as a new teacher, none of these things existed. But even then, the peer pressure was greatly felt.
As a new teacher, there is so much you don't know and so much that you can't control. But you still have control over what your classroom looks like. And that's where the pressure of having the best-decorated bulletin board can sometimes comes from.  
However, if you're a new teacher reading this, I want you to know that there are other things you can focus on besides what your classroom looks like. You can read professional books and blogs and listen to podcasts. This will help you make your teaching the best that it can be. It'll also teach you how you can build healthy relationships with your students.
The Classroom Is the Children's Space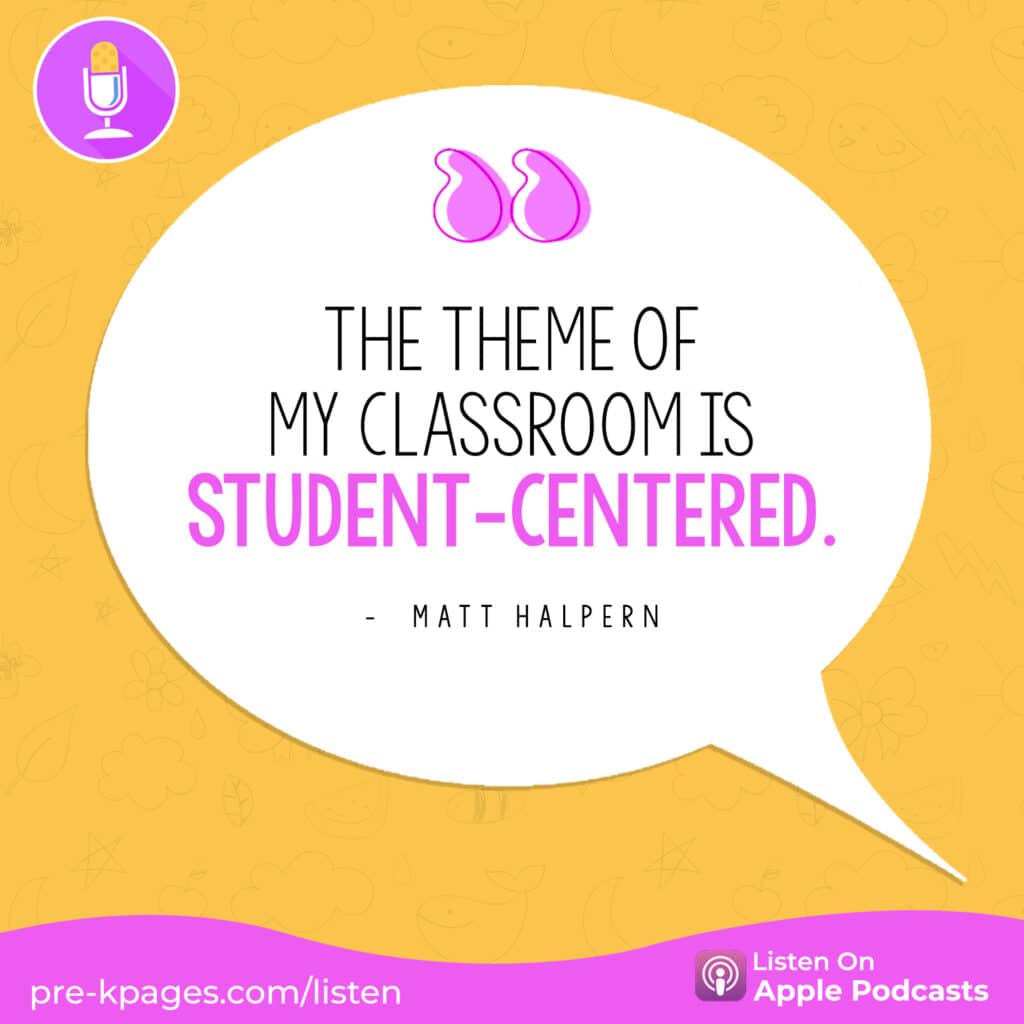 When a teacher puts up everything in the classroom, when they have these beautiful displays and decorate it to their taste, the message that sends is that this is the teacher's space, and that means it's not going to be as meaningful to the students. 
However, the classroom is not the teacher's space, it's the children's. As Matt says in this episode, the theme of your classroom should be student-centered. So, when you're putting up decoration in your classroom walls or bulletin board, make sure your students are engaged with it.
How does that work? I discuss this in more detail in today's episode of Elevating Early Childhood, so make sure to watch the video above!


Links Mentioned in this Episode