December is a time of celebrations for many different cultures. Preschoolers can learn more about the world and the people in it when they explore the celebrations of different people. Also, if your preschool classroom is a diverse community, you will want to honor the traditions of all families in that community. This classroom recipe can be one way to explore the celebrations and traditions of one culture.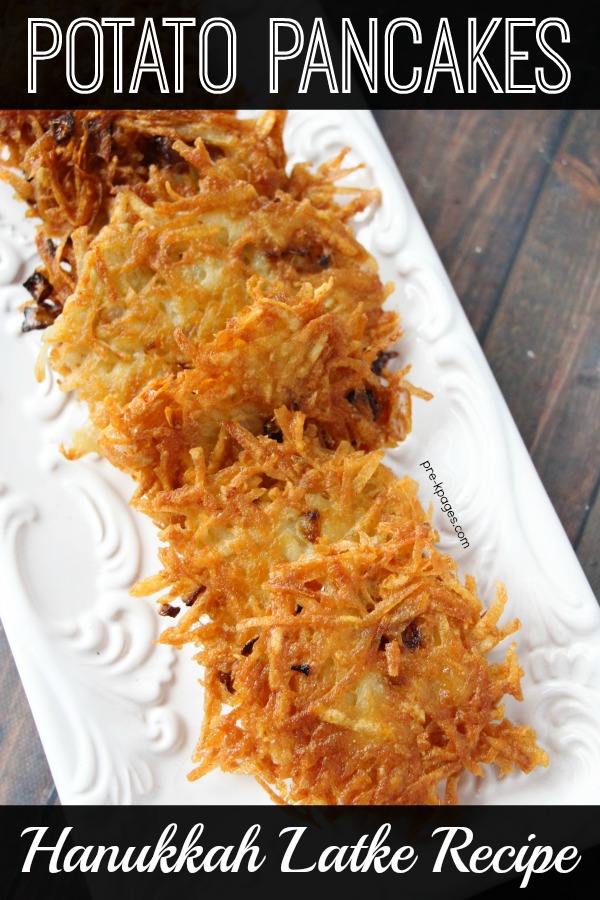 Latkes and Hanukkah
Potato pancakes, or latkes, are traditional food for Hanukkah. During the eight nights of the Hanukkah celebration, many latkes are eaten. Your preschoolers will enjoy hearing about potato pancakes and eating them!
Read the book Lots of Latkes: A Hanukkah Story by Sandy Lanton. Talk about any words that may be unfamiliar to your children. For example, if your families do not celebrate Hanukkah, your children may be unfamiliar with the words menorah and dreidel.
Talk about what happened in the story. What was each person's problem? How did the person solve the problem? What new problem did that create?
Tell your preschoolers that they can eat potato pancakes, too. Work together to make these tasty fried treats, with proper supervision of course. Or, prepare the potato pancakes ahead of time and eat them together for a "taste test". Offer sour cream and applesauce (traditional sides for latkes) for children to try if they choose. Applesauce is a favorite snack among preschoolers and covering their pancakes with applesauce may make it more appealing.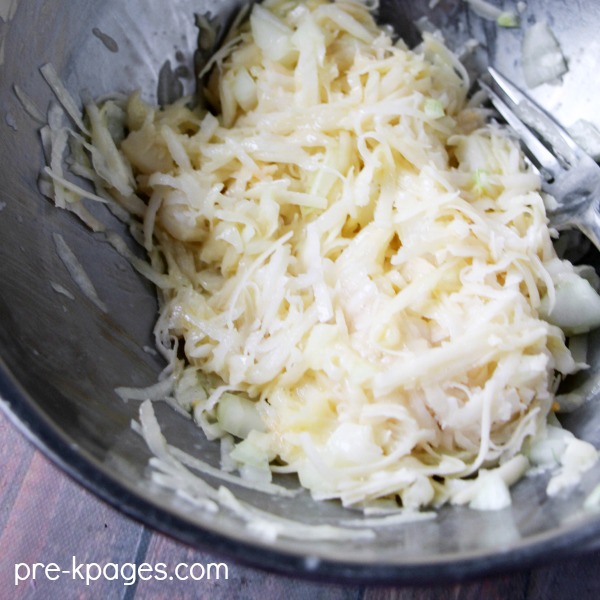 Ingredients
5 potatoes
1 egg
1/2 onion, chopped
3-4 cups oil, for frying
Salt and pepper, to taste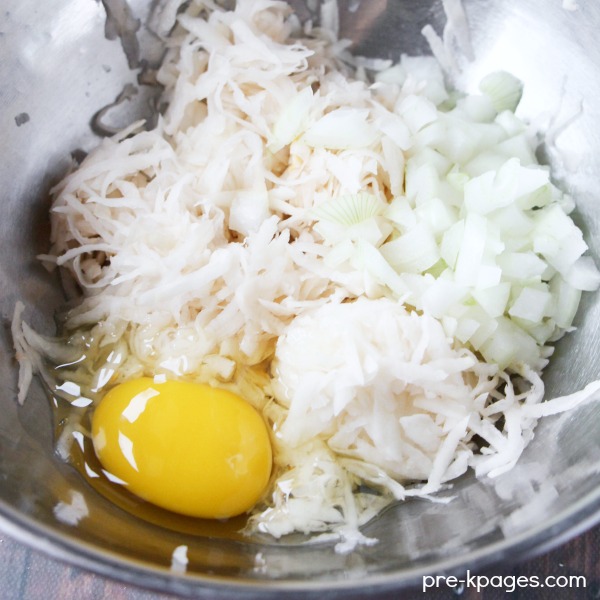 Directions
Shred your potatoes using a cheese grater.
Place the shredded potato in a square of muslin or cheesecloth and squeeze out the excess moisture over the sink.
(To rid the potatoes of starch, you can place them in water for 30 minutes and repeat the straining process, but this is personal preference.)
Combine the shredded potato, egg and chopped onion in a medium-sized bowl.
Heat the oil in a large frying pan or dutch oven over medium-high heat.
Flatten a 1/2 cup of the shredded potato mixture in the palm of your hands and carefully add to the oil. Repeat so that you have 3-4 potato latkes cooking at the same time.
Fry for about 2 minutes (until golden) before flipping the latkes carefully using metal tongs. Fry until completely golden and remove to a paper towel-lined plate to drain excess oil.
Repeat with remaining potato mixture.
Makes approximately 20 latkes.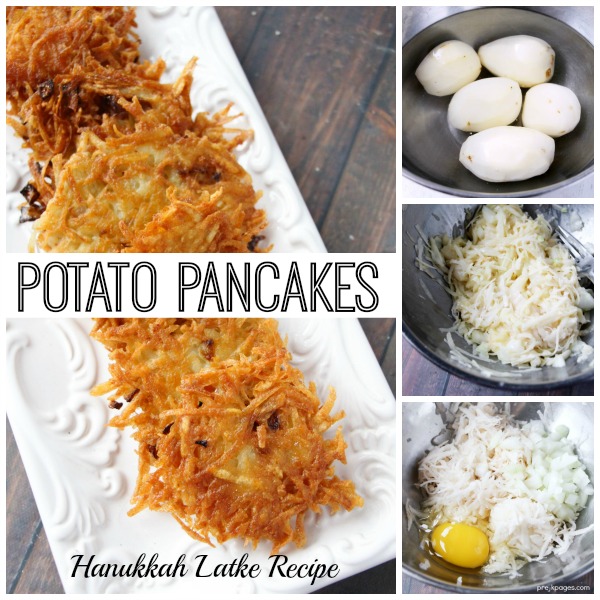 Food and Celebrations
To extend this learning experience, talk with preschoolers about celebrations their families have. These may include Hanukkah, Christmas, Kwanzaa, New Years, birthdays, or other special days. Ask what special foods they eat for these celebrations. Talk about other traditions that they may observe. Children may enjoy drawing pictures to show ways they celebrate. Bind the pictures together to make a class book about celebrations.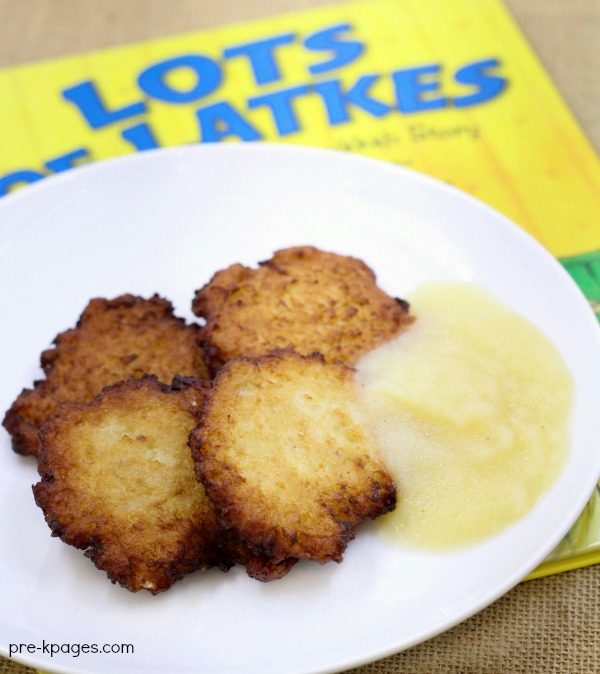 More Hanukkah Resources:
Best Hanukkah Books for Kids
Easy Menorah Snack Recipe for Preschool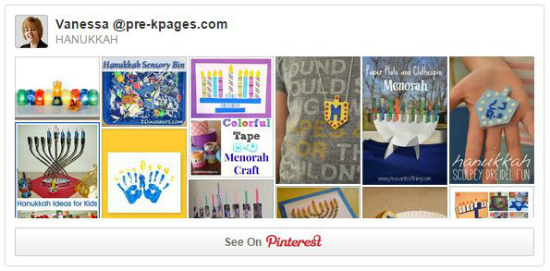 Follow my Hanukkah board on Pinterest for more great ideas!