What does it take to teach preschool children how to draw? This is a question I am asked often, so I thought why not share my answer with all my listeners?
Yes, you've guessed it, it's another "Calm Down Corner Special" episode!
If you've ever wondered "Is directed drawing right for my class?", then this episode is the right one for you.
A few years ago, directed drawing became a trend on the Internet, and as a result, many pre-k educators started asking themselves if they should be adding this activity to their preschool curriculum.
My answer? I personally think it's not a very good idea.
Why is that?
Well, you might want to listen to this episode to find out the answer.
So, what are you waiting for? 
Let's get to it!
Is Directed Drawing for Your Classroom? Here Are Some Facts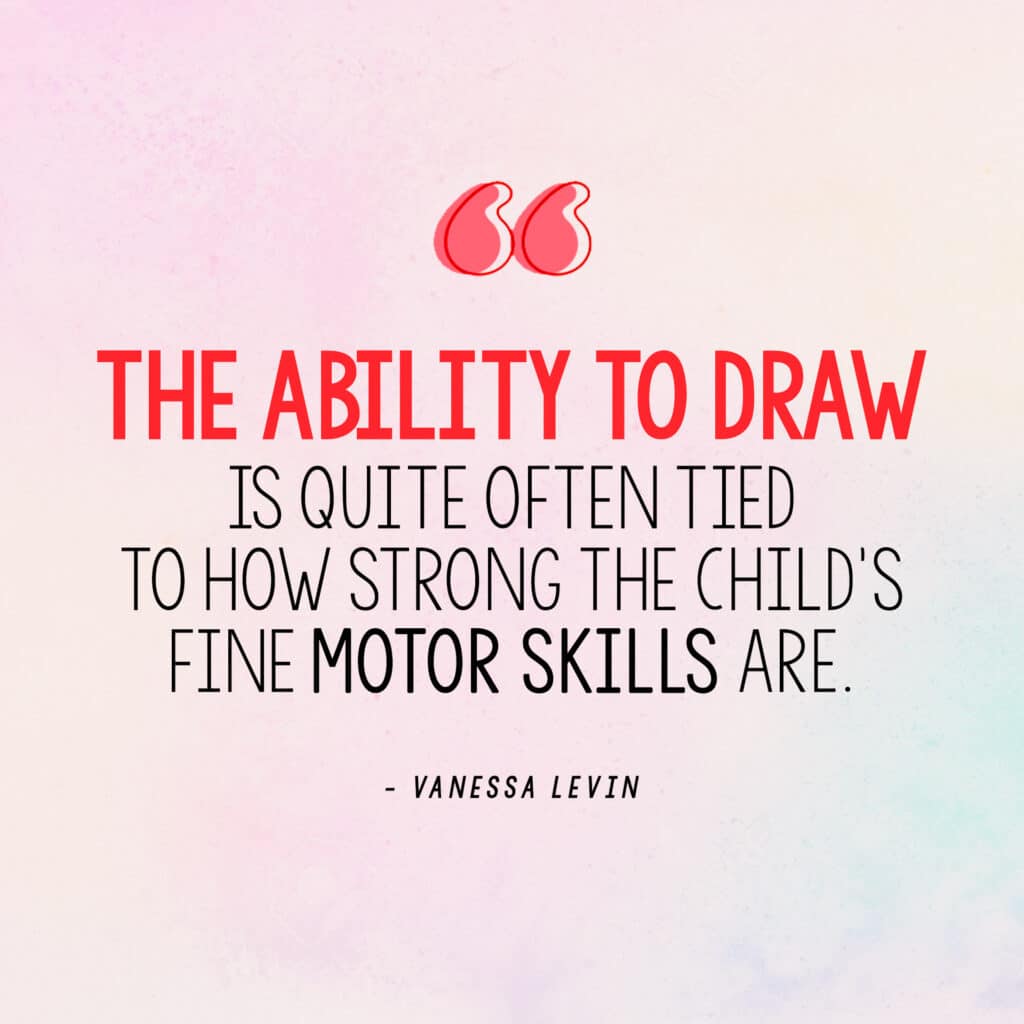 Here are three facts you should know about how young children develop drawing skills. You can make a more informed decision with these in mind:
Fact #1: Learning to Draw Is a Developmental Skill
Just like learning how to walk, learning how to draw is a developmental skill. This means that each individual child will develop the ability to draw at their own pace.
Children go through a few stages when learning how to draw. The first one is called random scribbling, and that's when the child takes the drawing tool and just makes random marks on paper. This stage happens between the ages of fifteen months to two and a half years.
The second stage is called controlled scribbling, and that's when the child has some control over the pen, but is not using it in the way it was intended to. So, the child might be able to make some dots on the paper and maybe even a few lines, but they're not planning out what they're going to draw yet. But the child still has some control over the drawing tool and can make some marks rather than just wave the pen or marker around the air. This stage typically happens between the ages of two and three years (but that's just a guideline).
The third stage is called planned scribbling and it happens between the ages of two and a half years and three and a half years. Planned scribbling includes lines and patterns. During planned scribbling, the child has an idea of what they want to scribble on the page, and they can sometimes be referred to as line and patterns. 
The final and fourth stage comes between the ages of three and five years. This is when the child starts drawing pictures of objects and similar things. This is also the stage that most preschool teachers are familiar with. 
Fact #2: The Ability to Draw Is Tied to the Child's Fine Motor Skills
The ability to draw is quite often tied to how strong the child's fine motor skills are. The stronger the muscles in a child's hands, the more likely they'll be able to hold a drawing tool and manipulate in a way that creates clearer drawings. 
Fact #3: Motivation to Draw or Write Is Needed
The truth is, young children have to have some form of motivation to engage in these types of activities. And if we tell them what to draw or write about, we remove that motivation. This is when drawing becomes more of a chore or a task, and we all know chores and tasks aren't very enjoyable.
So first, we have to help young children understand the importance of drawing and writing as a means of communication in our lessons in the classroom.
Let's Bust Some Myths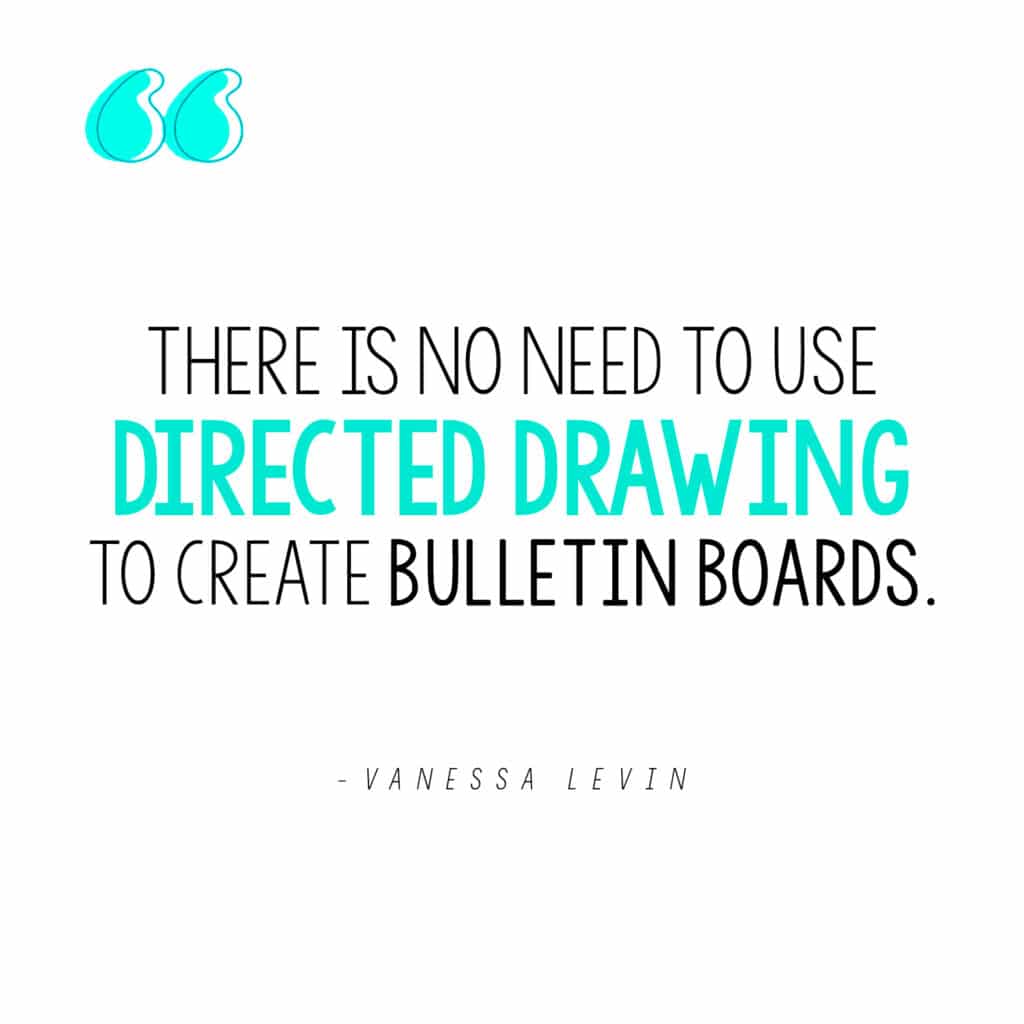 There are a lot of myths around teaching young children how to draw, and you know how I feel about myths. All right, let's bust some!
Myth #1: It Is Our Job as Teachers to Teach Our Students How to Draw
Can some children learn how to draw through directed drawing? Sure. But the real question is: Should they? Aren't we just creating an artificial solution to an artificial problem? And if directed drawing isn't the answer, then what is?
The answer to this question is called "Morning Message" and I go more into it in the video above, so make sure to watch it!
Myth #2: Directed Drawings Make Great Bulletin Board Displays
Yes, directed drawings probably make great bulletin board displays, but, just because you can use them doesn't mean you should! 
Our goal as professional educators isn't to create cute bulletin boards, it's to meet the needs of the students in our classroom.
Bulletin boards are great, but they're just decoration for the walls. And as you know, we don't make instructional decisions as professional educators based on what goes on our classroom walls. We make instructional decisions based on our students' needs.
Myth #3: Directed Drawing Is a Great Way to Practice Listening Skills
Every single minute of your day with your students in an opportunity to practice listening skills, so there's no need to add directed drawing to your curriculum if that's your goal. 
Myth #4: You're Not a Good Teacher Unless You're Doing Directed Drawing With Your Students
This myth is a real pet peeve of mine. Just because you're not doing directed drawing with your students doesn't mean you're a bad teacher! Thoughts like that play into the comparison game and you'll never be happy as a teacher if you keep comparing yourself to the teacher next door.
Just remember: Directed drawing has no bearing on how good of a teacher you are, so just let that thought go.
Myth #5: Parents Love It
Parents might love it, but parents are not professional educators. And as a professional educator, it is your job to let the parents of your students know how you're meeting their children's needs in the classroom on a daily basis.
And believe me, no children's needs haven't been met by the absence of directed drawing in the classroom. Sure, it makes a great parent display, but is that the only way you can appease parents? Absolutely not! Our job as professional educators is not to please  parents and decorate their refrigerators. It's to educate students, so keep that in mind!
For more in-depth information on this, check out the episode above!