Donors Choose is an on-line charity that allows others to help students in need. Public school and Head Start teachers in the U.S. can submit projects on the Donors Choose website asking for everything from basic classroom necessities to books and iPads.
Don't despair if you don't work in one of these types of programs, there are alternatives out there for you!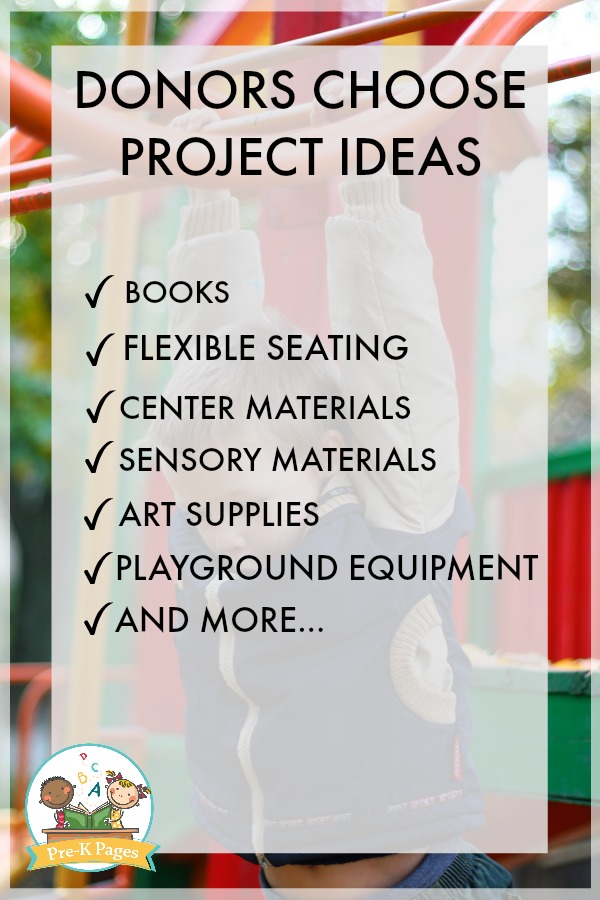 How to Write a Donors Choose Grant
The popularity of Donors Choose has increased with endorsements from celebrities like Stephen Colbert, Adam Lambert, and Oprah Winfrey. Some companies, such as Sonic, have partnered with Donors Choose to give visitors credits they can donate to projects of their choice. Sonic's Limeades for Learning project is a great success each fall. Other large corporations offer matching funds for projects posted on Donors Choose.
Grant Ideas
Not sure what to ask for? No problem! We have plenty of ideas to help you get started. First up, do you need books for your classroom? Use our large list of books by theme to create a focused project.
Want to enhance a specific center in your classroom? We've got your back! Check out our lists of favorite center materials to get started.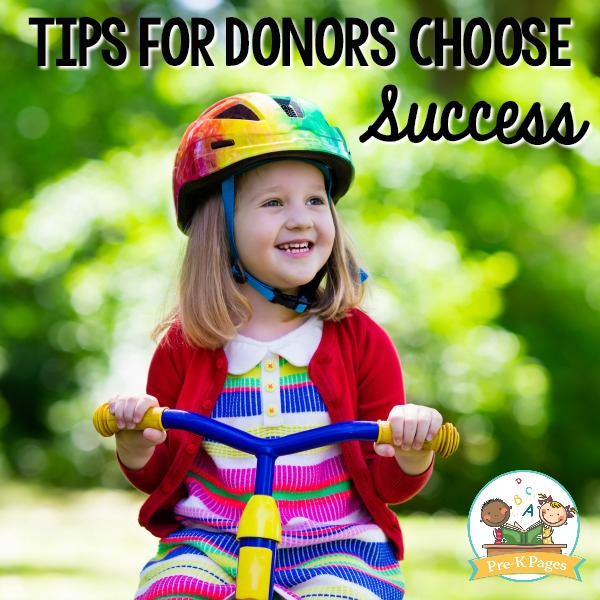 Make Your Project Stand Out
Many teachers post projects on Donors Choose each day, but getting your project funded isn't always as easy as it seems; there are a few things you can do to make yourself stand out from the crowd.
Picture: A picture is required – so make it count! Take a picture of the students holding up letters to spell a message such as "Thank You" or "We Heart (insert grade level)" If you're not allowed to use pictures of your students, use a picture of your classroom or school.
Title: The title is the most important part of your project and should reflect exactly what you are asking for. Your project will have a better chance of getting funded if it has a clear title such as "iPads for Kindergarten" versus "Classroom Materials for Learning". If visitors know exactly what you are asking for, they will be more likely to click on your project.
Your Students: Write about the environment in which you teach (high-poverty, rural etc), the needs of your students, and how the materials you're asking for will help your students.
Your Project: Describe your project in clear, simple terms and avoid educational jargon. Describe in detail what you are asking for and how it will help the students learn. You are speaking to the world here so it's important to get your message out there in a clear, concise manner that non-educators will be able to easily comprehend.
Focus: Each project should ask for only one thing or have a clear topic. For example, a proposal for a functional listening center and all the items needed for that center has a strong focus. Giving your project a generic title and asking for a variety of unrelated items is confusing for visitors. Focused projects are more likely to be funded because the visitor has a better understanding of what you're asking for.
Research: Search for successful projects on Donors Choose and pay close attention to what the teacher did to make the grant popular such as title, description, picture etc.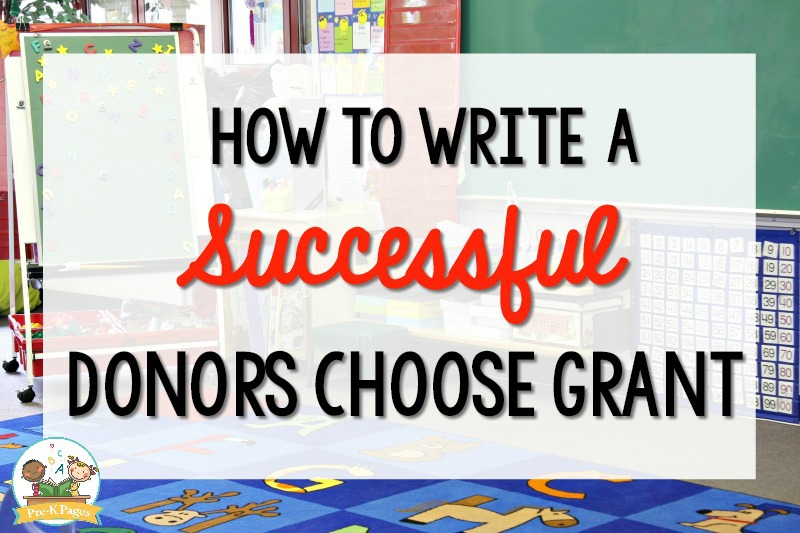 The Secret to Getting Your Donors Choose Project Funded
It's social media promotion! Post your project on Facebook, Twitter, and Instagram. When you publicize your project on social media and your friends or family engage with your post, you can expand your reach of your project very quickly. That doesn't mean you depend on your friends and family to donate to your project, it just helps increase the chances of somebody outside of your family funding your project.
Putting a link to your grants in your e-mail signature is another way to get the word out.
The most important thing to remember when it comes to writing Donors Choose projects is to be sincere and honest about the needs of your students.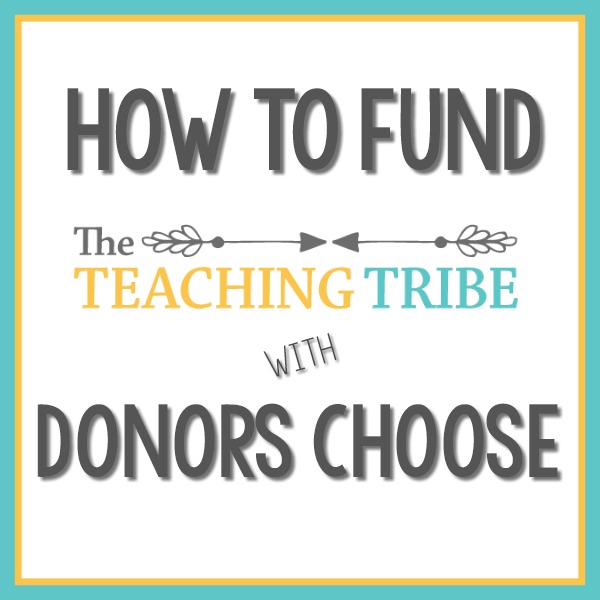 Donors Choose Pro Tip
Did you know that you can also write a Donors Choose project to pay for your membership to the Teaching Tribe? Yes, it's true! Here are the step-by-step instructions for submitting a special request Donors Choose project.
Watch the Video