Every single year, I get so many questions about the first days of school.
And so, I thought, why not have an episode about it? After all, that first day of school is a pretty big deal, not just for the students, but also for professional educators like you.
That is why I've created a free printable lesson plan to go along with the episode! I'll also explain how to use it, so make sure you watch (or listen) all the way through!
But, did you know? It's not just the first day of school that's crucial, it's actually the first ten days, and you should be focusing on them as much as you can.
Why is that?
Simply because those first ten days of school will set you and your students up for a successful year. And who doesn't want that?
So, how do you make sure they go as smoothly as possible?
Join me now to discover the answer to that question (and a few tips you can use to help yourself and your students transition smoothly into the school year).
Let's dive in!
Keep reading to the very end of this post to grab your free first 10 days of school lesson plans.
Why You Should Be Focusing on the First 10 Days of School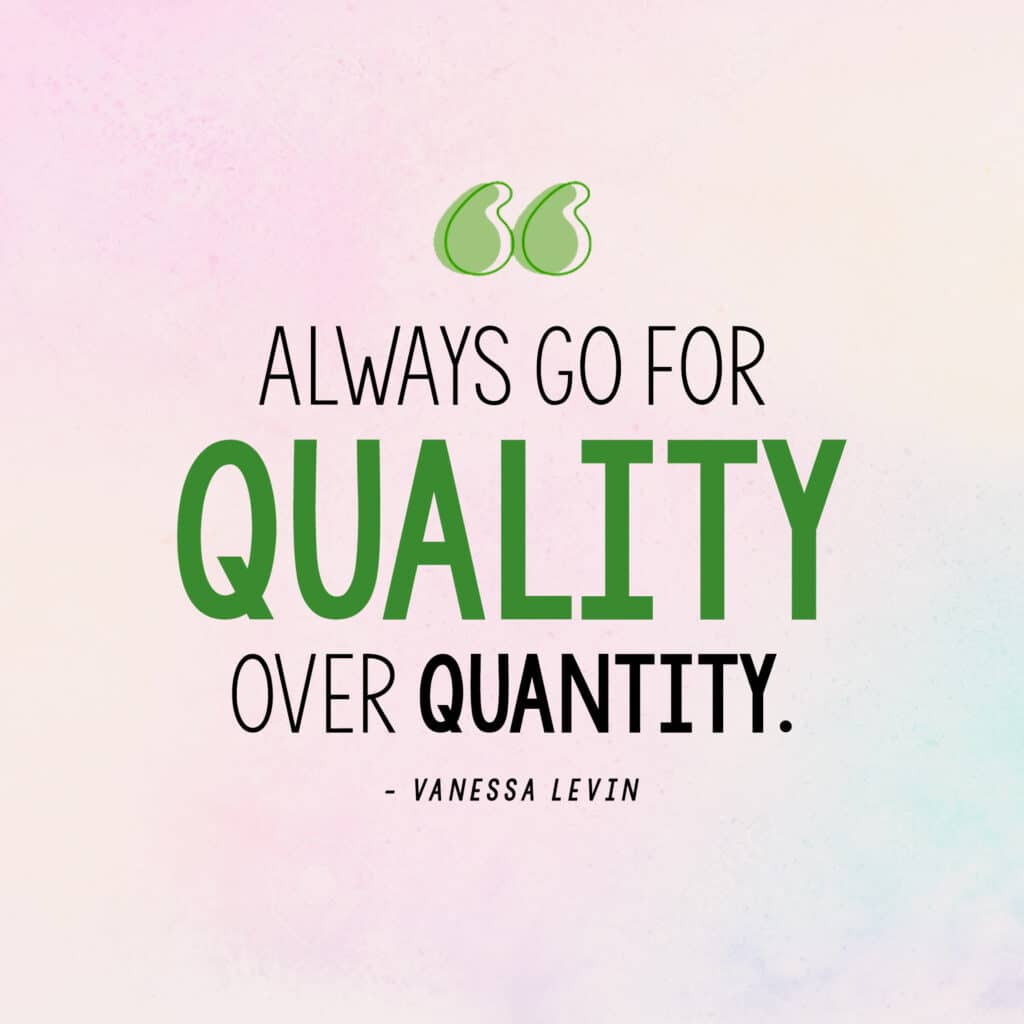 The reason the first ten days of school are sacred is because you're spending those days getting to really know your students and building relationships. (However, sometimes, it can take longer than ten days, depending on the class and the kids you get).
Getting those first ten days right means setting yourself and your students up for a successful year, which is what the goal of every professional educator is. 
So, how do you make sure that actually happens? Here are a few tips and tricks, along with a free lesson plan you can follow to have the best first ten days of school for you and the children!
Tip #1: Always Go For Quality Over Quantity
Don't try to shove every single thing that you did at the end of the last school year into those first ten days. This is because your students at the end of that school year had much longer attention spans and were a year older and much more mature.
You have to go back to the beginning and keep in mind that your new students have different needs. So, when it comes to scheduling activities, go for quality over quantity.
Gradually, over time, your schedule will be able to accommodate more things as the children learn and grow.
Get your free first 10 days of school lesson plans at the end of this post.
Tip#2: Less Is More

When it comes to learning centers, remember that less is more. What you had on your shelves in your centers on the last day of school the prior year is not what you're going to have on the shelves now.
You have to be very specific about what you put on those shelves. Stick to a few basic things that you know the kids might have been exposed to before.
For example, when setting up a writing center, go for simple things like paper, crayons, and markers. Anything more than a few basic tools would be a distraction for the students at the beginning of the year.
Tip#3: No Products for the First Ten Days

Some people would argue that no products ever in preschool is the way to go, and I would agree with that. But, as you know, many professional educators find themselves pressured to have products in their classes.
However, make sure to have no products for the first ten days. No glitter, no scissors, no cutting, and pasting or pasta art for those first few days. 
Why? Simply because you're going to be too busy building relationships and routines in your classroom, and adding products to that would be just setting yourself up for failure. Nothing should come between you and your students.
Tip #4: Ignore the Teacher Next Door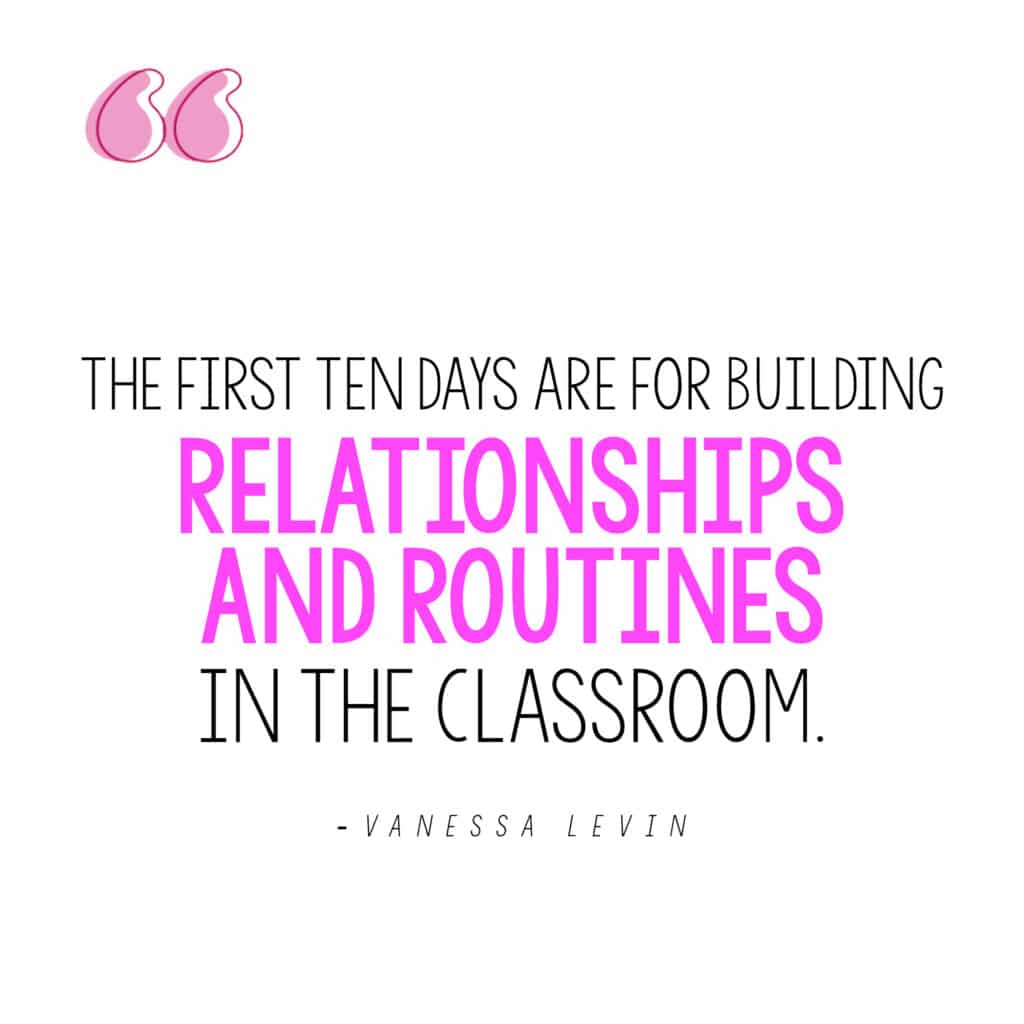 Don't worry about what other teachers are doing. You can't compare apples to oranges, so just do what's best for you and your students and let the teacher next door worry about themselves and their students.
If you're worried about the parents comparing you to other teachers, or you're worried they're expecting something from you other than high-quality instruction in those first ten days, you should address it with them during your open-house orientation.
But then, how will I be able to show parents proof of learning, Vanessa?
Photographs! Yes, that's the simple answer. Take photos of the children in class and share them with the parents in whatever way that your program has set forth. Parents just want to know their kids are learning, and this method is as good as any other to prove that.
Tip #5: Troubleshoot
This is easier said than done, but anytime you see something not working during those first ten days, you need to stop and reflect and ask yourself: What can I do differently to create a different outcome?
It is only by looking inward that you'll be able to troubleshoot any issues that come forth during those first two weeks.
A Little Gift for You – FREE Lesson Plan!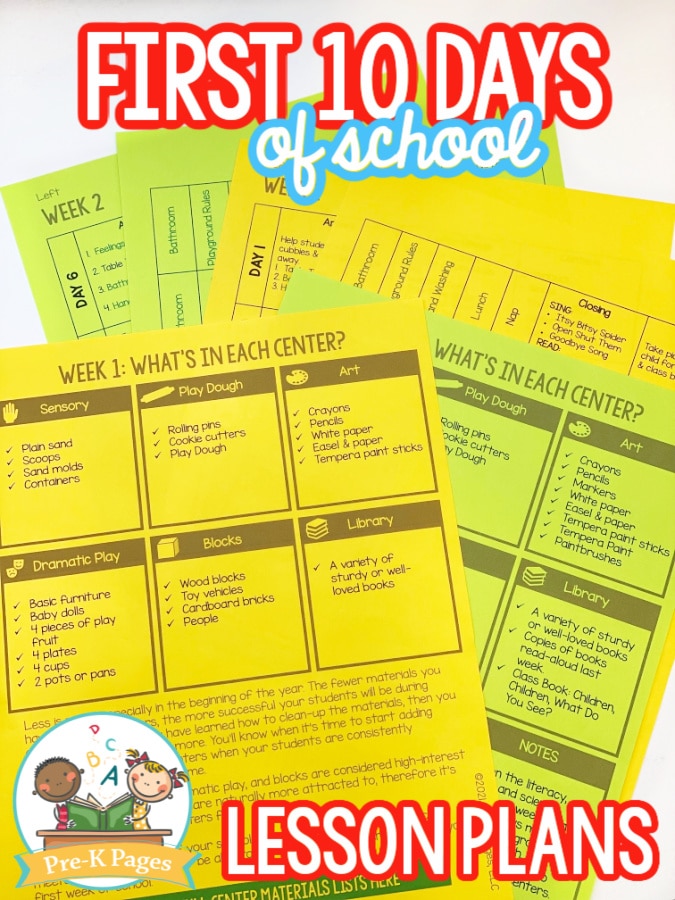 If you want to work smarter, not harder, when it comes to those first ten days of school, then you might want to check out our Free First 10 Days of School Lesson Plan. Yes, I said free! So, click here to grab yourself one!
For a more in-depth look at this subject, make sure to watch the video of this week's podcast episode here!