The story of The Little Red Hen is a classic tale that can be used to teach many different skills in preschool and kindergarten.
One of the benefits of reading traditional tales such as The Little Red Hen is that there are often several different versions available. Here are some fun versions of The Little Red Hen and a few printable picture recipes to help your kids learn to follow directions.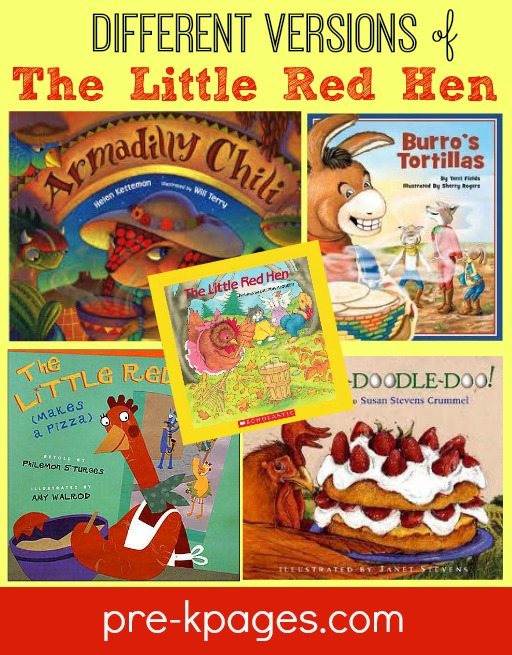 Each version of the book pictured above is similar, but the food the main character makes is different.
Benefits of Using Picture Recipes in the Classroom
There are many benefits of using picture recipes in the classroom; I have listed some of them for you below.
Following directions
Sequencing skills (first, next, last)
Math (counting, measuring, pouring)
Fine motor (scooping, pouring, spreading)
Retelling (after a child makes something have them tell you the steps)
Ordinal numbers (first, second, third)
Independence
It's important to remember that 4 and 5 year olds will have the most success following three part directions.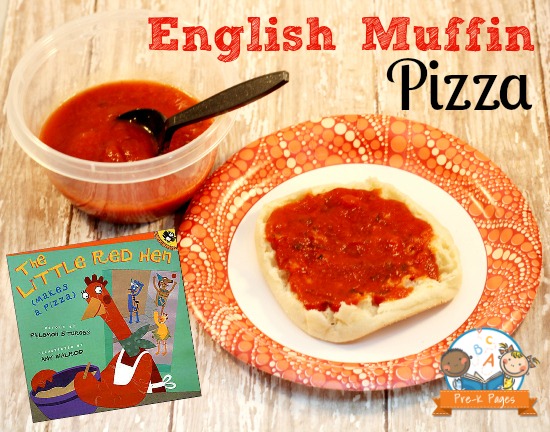 The Little Red Hen (Makes a Pizza) by Philomen Sturges
I love this version of The Little Red Hen by Philomen Sturges! This is a good book to use if you will be comparing and contrasting different versions of the story because the ending is different.
Little Red Hen Pizza Ingredients
English muffins
Pizza sauce
Mozzarella cheese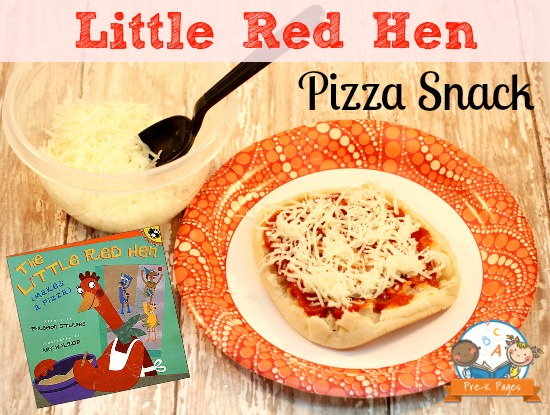 After reading The Little Red Hen (Makes a Pizza), invite your students to create their own pizzas using the free printable below. Set up a pizza making station and have a few students at a time visit the station to assemble their own mini pizzas. I suggest using a toaster oven to heat the pizzas.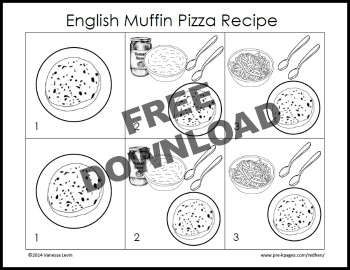 Click on the picture above to download the free printable pizza recipe.
Be sure safety precautions are in place to keep the children away from the toaster oven.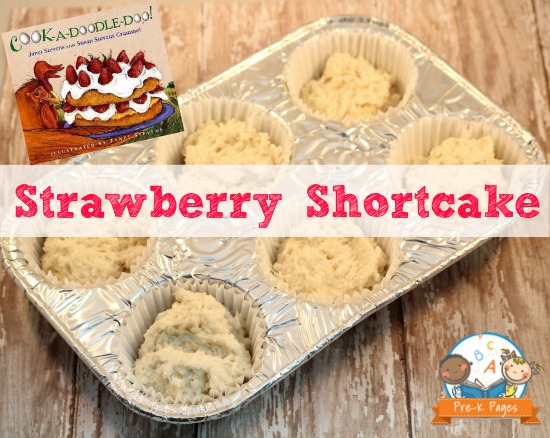 Cock-a-Doodle-Doo! by Janet Stevens
In this version of the story, titled
Cock-a-Doodle-Doo!
the hen makes strawberry shortcake- yum! I know, you're thinking there is no way you are making strawberry shortcake with a class full of little kids, but I pinky swear that this recipe is extremely easy.
Strawberry Shortcake Ingredients
Bisquick (and whatever else the recipe on box calls for)
Cool Whip
Sliced strawberries
It's preschool, not pastry school- tell your inner Martha to relax. Cooking in the classroom is all about the experience and has nothing to do with developing fancy culinary skills.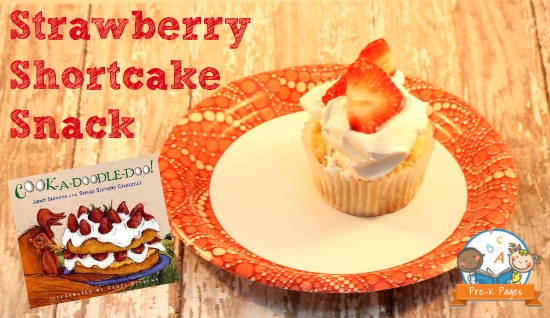 Gather your students in a small group and have them help you mix up the Bisquick and other ingredients; just follow the directions for shortcake on the back of the box- easy peasy.
Now you can go one of two ways- you can use a muffin pan and make individual shortcakes in a real oven or you can use a mini muffin maker similar to the donut maker Karen from Prekinders used in her classroom. After the individual shortcakes are ready, students can use the printable picture recipe below to assemble their own strawberry shortcake snack.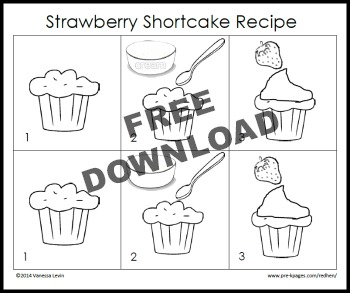 Click on the picture above to download the free printable strawberry shortcake recipe.
Keep the children away from any hot appliances such as a toaster oven or cupcake maker.
Burro's Tortillas
Who will help the burro make tortillas? This version of the story called
Burro's Tortillas
has a recipe in the back of the book so you can make tortillas with your students. Another fun activity is to graph preferred tortilla toppings such as butter, peanut butter, jelly etc. Cut tortillas into quarters and put out three topping choices. Kids can spread a topping on their tortilla and record their preference on the graph.
Be aware of any food allergies in the classroom.
Armadilly Chili
It's chili time; this southwestern version of the tale is hoot!
Armadilly Chili
opens up many possibilities for cooking in the classroom. You can make bean chili in a slow cooker.
The Little Red Hen by Lucinda McQueen
This is the traditional version of The Little Red Hen where she makes bread. The vivid illustrations in this book have made it a favorite in my classroom for many years. Give this bread in a bag recipe a try!
More Little Red Hen Resources:
Follow my Fairy Tales and Fables board on Pinterest for more great ideas!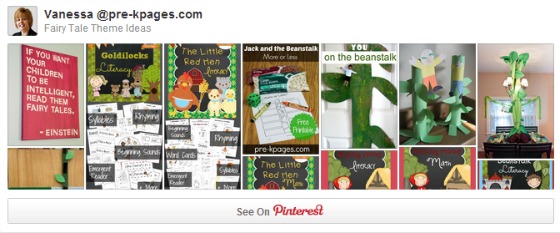 You might find me linking up with the following link parties: