These alphabet wall posters with real photographs are perfect for creating a name or word wall in your preschool, pre-k, or kindergarten classroom.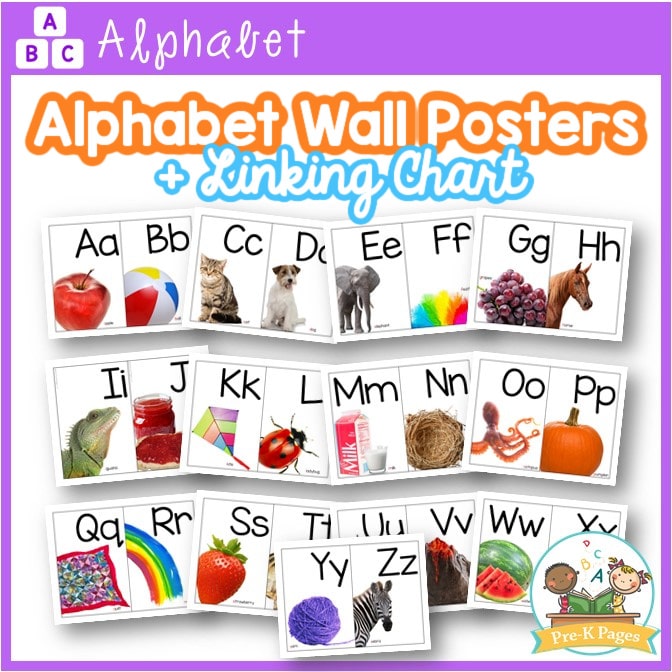 Use the ABC posters during circle time, small group time, or literacy centers. The alphabet linking chart is perfect for your writing center or writing/journal time.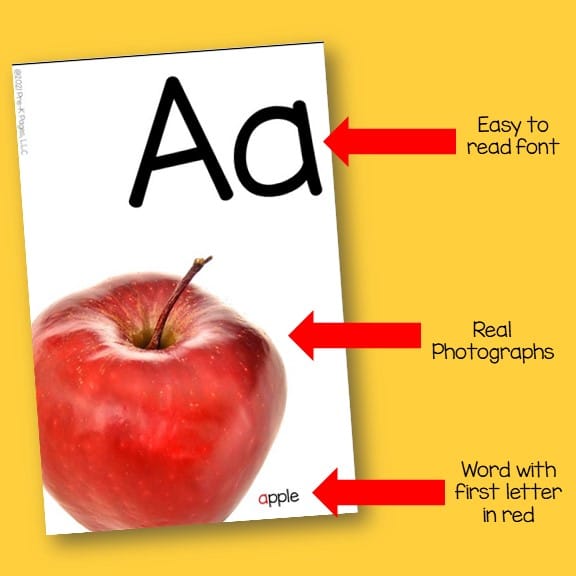 Alphabet Wall Posters: What you get
26 half-page wall posters with real photographs
Each poster includes both the upper and lowercase letter
Easy to read font
Color photograph that begins with the letter on the poster
The word to accompany the photo with the first letter in red
1 alphabet linking chart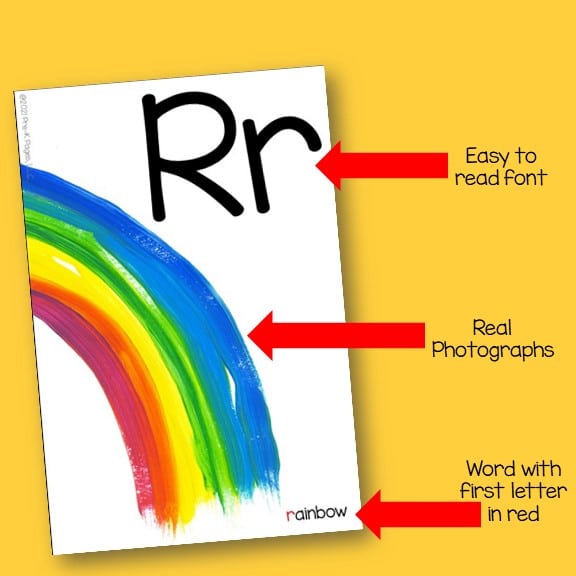 Please note that these posters are designed with Preschool and Pre-K in mind, therefore ALL VOWEL SOUNDS ARE SHORT.