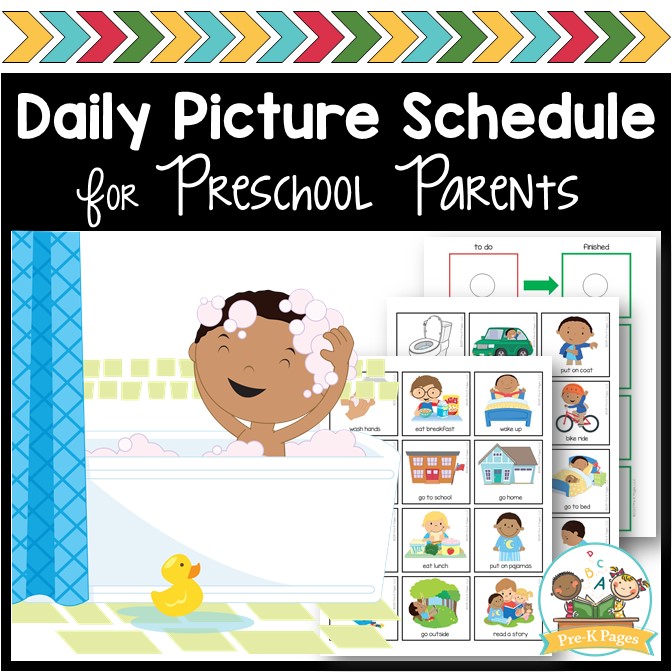 This daily picture schedule will help you to quickly and easily establish a consistent routine for your child or children at home.
Having a consistent daily routine in place at home for young children can help reduce tantrums, power struggles, and meltdowns.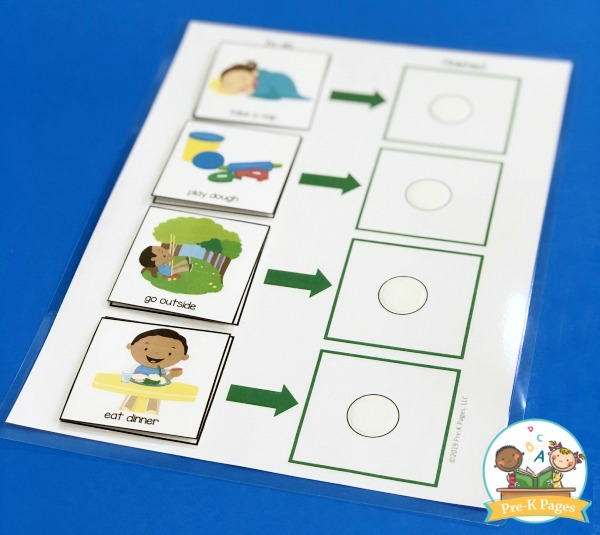 Telling a child about what they're going to do each day can be helpful; but having a picture schedule is a much
more effective tool you can use to create a predictable daily routine at home.
When young children can see "what comes next" each day, you're creating a predictable routine that will help them thrive.
They'll feel more in control of their daily activities, which also creates a sense of calm, security, and confidence.
When your children have a consistent routine in place you'll have more time for fun and learning.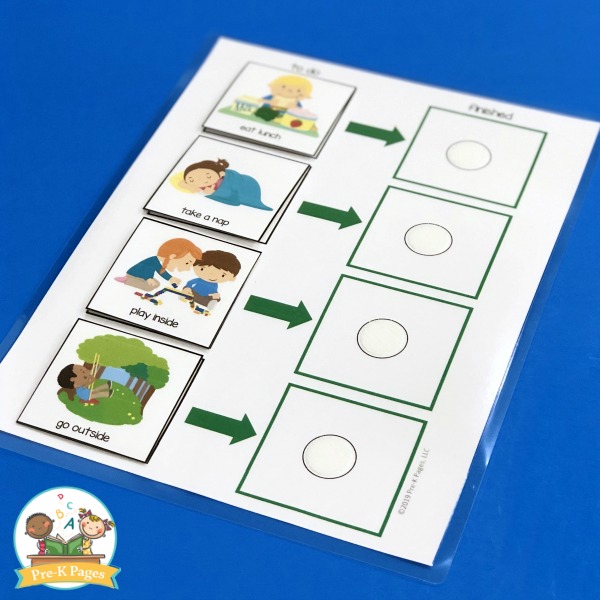 What's Included?
1 Schedule Board
34 Activity/Task Cards to choose from
1 Note to Parents
Detailed Instructions for Use
Example Photographs
Images used are diverse.