Help Your Students Recognize Their Names Faster With Our…
Pre-K Name Bundle!
One of the most important lessons you'll teach is getting your students to learn and recognize their names in print—and it's NOT EASY.
You know how frustrating it is to drill your students with name recognition exercises, constant name games, and deal with the worry they're just not 'getting it.'
Well, worry no more!
I created this all-inclusive Name Bundle that has EVERYTHING you need to accelerate the development of your students' name recognition skills.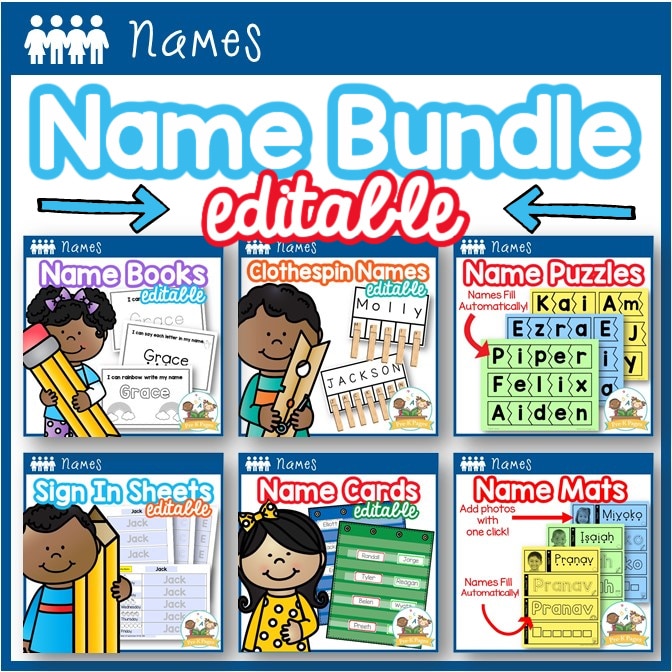 Each activity is hands-on and feels like PLAY—they're designed to engage your students' minds and bodies for the deepest learning.
Click on each product below to see exactly what you will get.
What You Get
Get the Pre-K Name Bundle + Accelerate Your Students' Learning!
30% OFF SALE—Claim your bundle discount now!