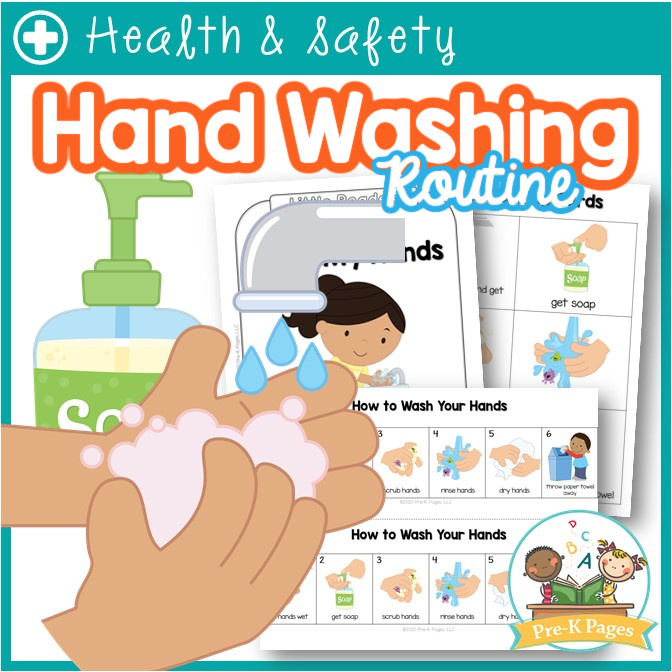 Printable Hand Washing Routine Poster for Toddlers
These printable hand washing posters are perfect for teaching toddlers and preschoolers how to wash their hands. Help keep your kids healthy during the battle against Coronavirus. Hand washing song, posters, books, and cards to help make teaching your kids how to wash their hands easier and prevent the spread of COVID-19.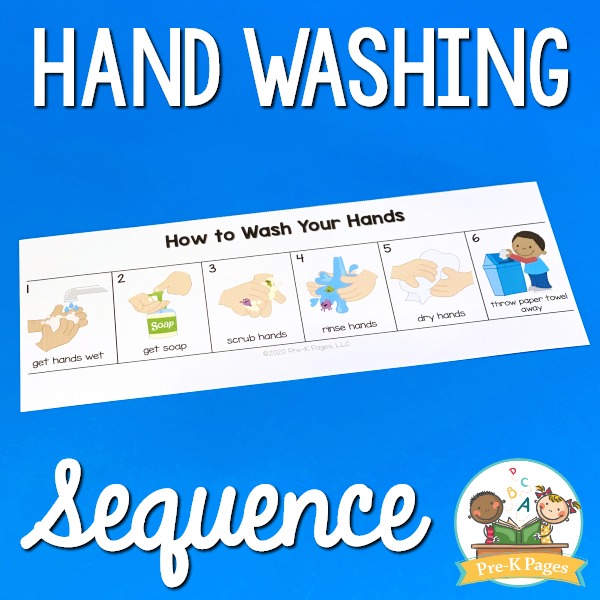 Your ELL and Special Education students will also benefit from these visual picture prompts. Pictures of turning off the faucet with a paper towel have also been included to meet childcare licensing requirements.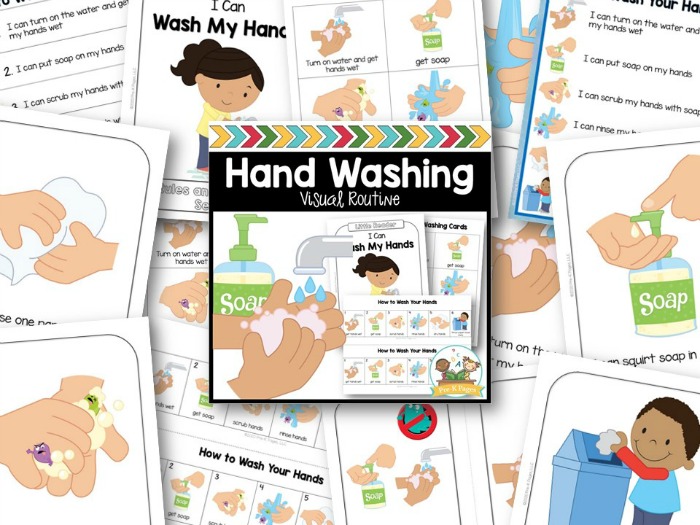 What's Included in the Hand Washing Routine Packet
These visual picture prompts will help young children develop important health and hygiene skills.
Hand-Washing Song (color + b/w)
Mini-Book (color + b/w)
Full-Size Book (color + b/w)
4 Different Posters (color + b/w)
Cards (color + b/w)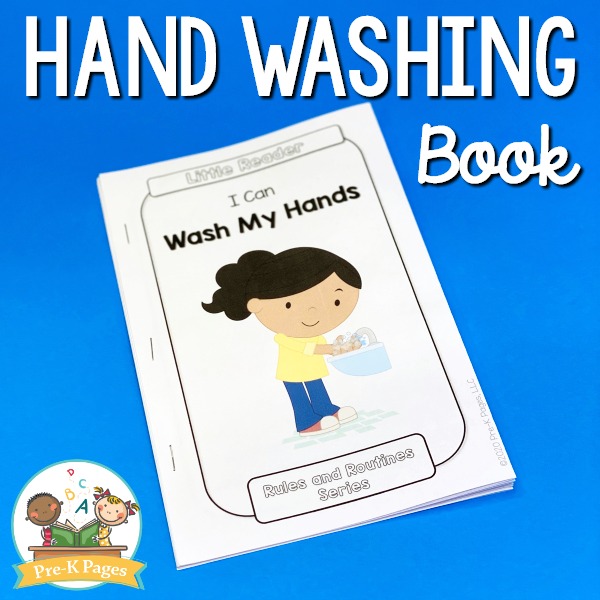 48 pages of printable visual supports to help your preschool, pre-k, or kindergarten students learn how to wash their hands.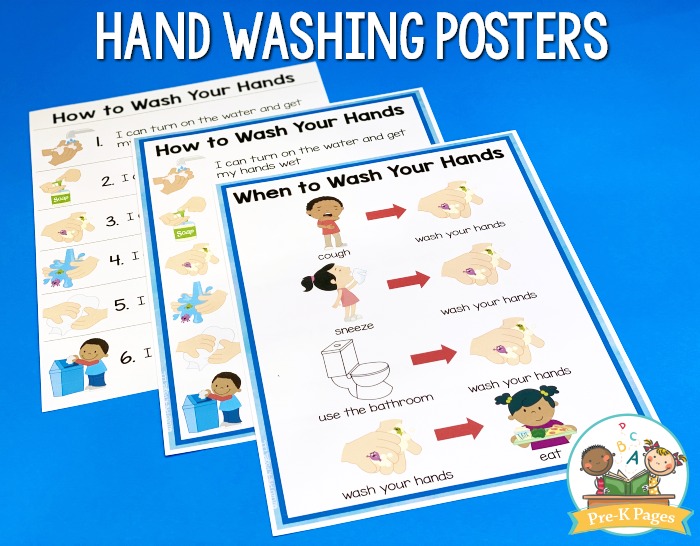 Ideas for Use
Place the poster of your choice in your bathroom near the sink
Read the full-size book aloud to your class throughout the year to introduce and reinforce healthy hand washing habits all year long
Students can keep the mini-books at school in their book boxes, or take them home to practice the hand washing routine with parents
Place the cards in a pocket chart to review during whole group, or cut them apart and place above the sink in your classroom or bathroom.