Bundle and Save on research-based, hands-on Christmas lesson plans + activities!
How would you like 100s of downloadable Christmas-themed resources and tools to give your students the ultimate present of fun and learning?!
If you're in, then it's time to spruce up your classroom activities with the jolliest package we have, The Ultimate Pre-K Christmas Lesson Planning Bundle!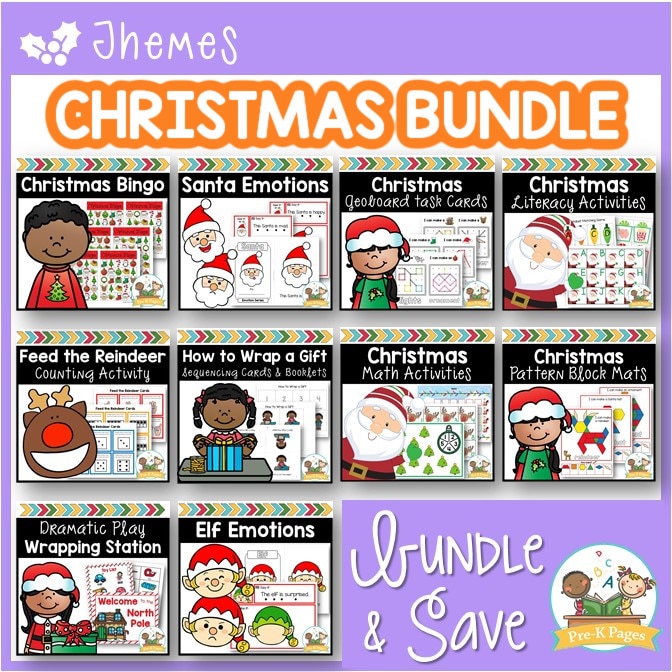 End the year on a memorable note by giving your students festive activities they may even put on their wishlists for years to come. 
Make learning fun and engaging with this CHRISTMAS THEME BUNDLE!
Math
Literacy
Fine Motor
Dramatic Play
… and more!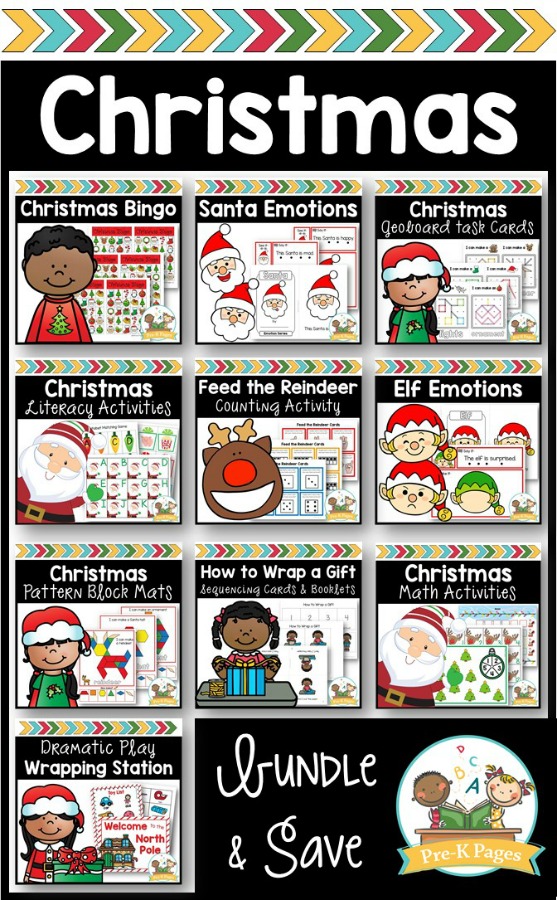 Here's the deal with the Christmas Bundle: 
It's a big Christmas compilation of engaging, research-supported activities to help your students reach those important early childhood learning standards and celebrate the most wonderful time of the year!
What's Included?
EXCLUSIVE Christmas Done-For-You Lesson Planning Guide + Editable Template
Enjoy 100s of done-for-you Christmas-themed downloadable resources and tools that'll make your holiday season go smoother than snow. (…and be a blast for your students, too!)
Christmas Math
84 pages of math activities to boost student math skills? Mix your lessons with a little holiday fun to make them unforgettable!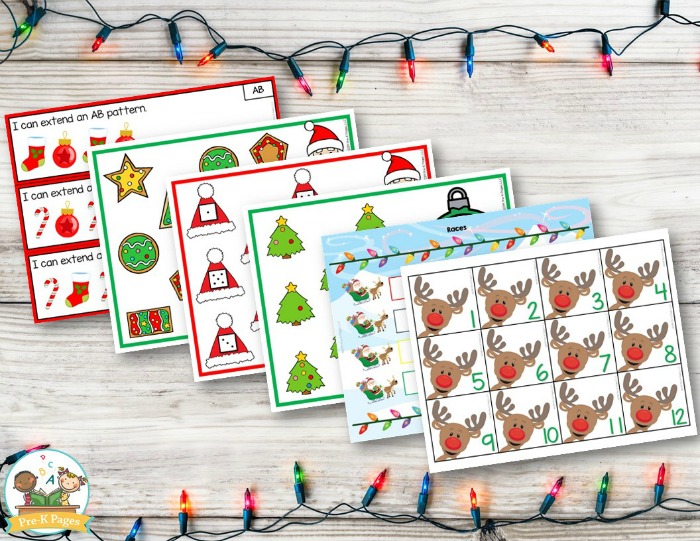 Christmas Literacy
116 pages of Christmas printables that include letter identification games, syllable games, rhyming games, sounds games, and more!
Christmas Counting Activity
Counting and Christmas? What a joyous math combination! Help your students improve their counting skills faster by combining the holidays and learning!
Christmas Geoboard Activities
Reaching the early childhood math standards, but with a festive touch! Stimulate your student minds with a little Santa Claus & Gingerbread-themed geoboard activities!
Christmas Pattern Blocks
Strengthen student skills to meet those early childhood math standards by using our ultra-fun set of Christmas-themed pattern block mats!
Santa and Elf-themed Emotions Activity
Who better to teach critical social-emotional development skills than good ol' Saint Nick himself or one of his jolly elves?
Christmas Fine Motor Skills
Do your little learners need help developing critical fine motor skills? When they use these scissor cutting practice pages and hole-punch activities they'll be developing the small muscles in their hands necessary for self-help skills and holding a pencil.
Dramatic Play Holiday Wrapping Station
82 pages of printable props to transform your dramatic play center into an entertaining wrapping station for the holidays!
Christmas Gift Tags for Student Gifts
4 different versions of holiday gift tags to go along with these inexpensive gifts: Play Dough, Bubbles, Crayons, and Fidget Poppers. Versions included are Christmas, Holiday, and Winter Break.
Sequencing Activity
BONUS: Christmas Party Planning Guide
Planning a Christmas party is a breeze with handy guide!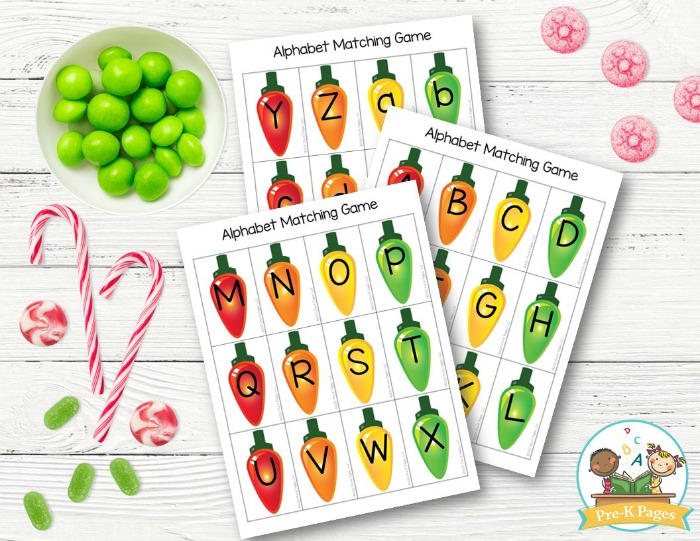 We Present The Gifts Every Teacher Needs: 
Done-for you lesson plans ✅

Research-based activities ✅

Themes children love ✅

Loved by teachers and students alike ✅

Activities, games, and lesson plans covering multiple topics and skills ✅

Hands-on learning ✅

…and so much more! 
Purchase the Ultimate Pre-K Christmas Lesson Plans Bundle now!