This February, spend less time planning and more time living…
…all while teaching research-based, hands-on Pre-K math + literacy lessons with a Valentine's Day theme!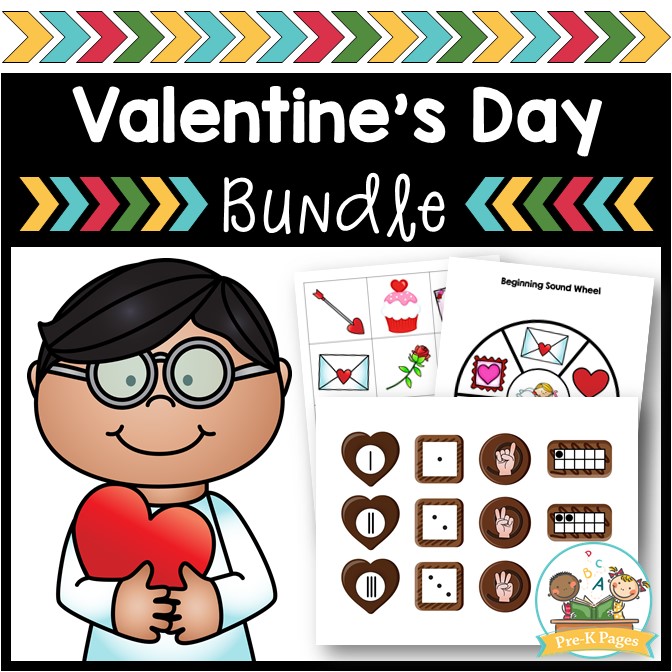 The Pre-K Pages Valentine's Day BUNDLE goes way beyond just "cute" …to give you fun, engaging lesson plans + activities for teaching hands on, standards-based math and literacy to your pre-k students. (Note: they're *also* cute, but that's just the icing on the cake. 😉)
Perfect for small group instruction and centers, our Valentine's Day activities are designed to cover up to two weeks of classroom instruction. Get the bundle now, and you'll have everything you need for the first two weeks of February!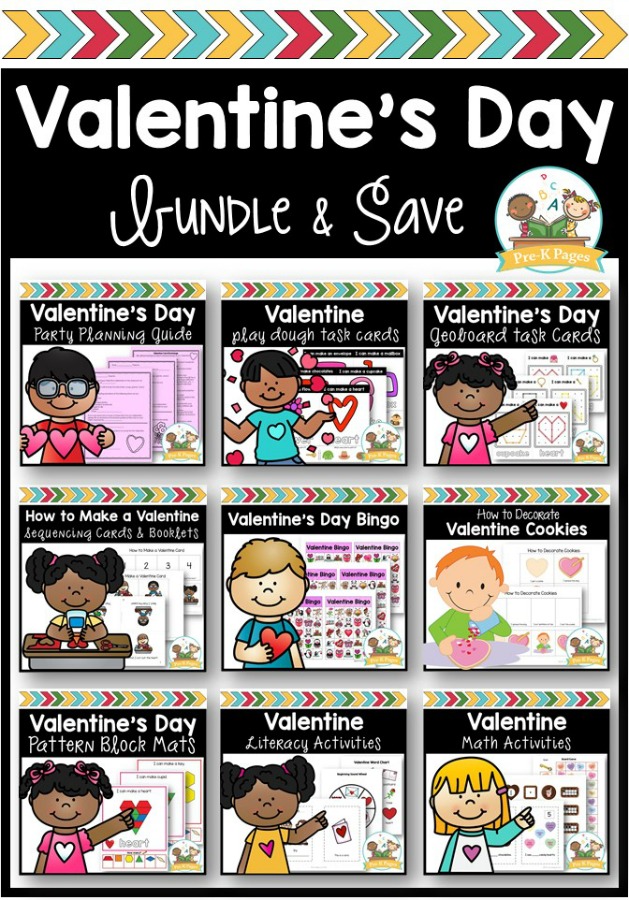 What You Get
EXCLUSIVE Valentine Lesson Plans + EDITABLE TEMPLATE!
Valentine's Day Geoboard Task Cards
Valentine's Day Pattern Block Mats
Valentine's Day Play Dough Task Cards
How to Decorate a Valentine Cookie Sequence
How to Make a Valentine Card Sequence
Valentine Bingo Game
Valentine Play Dough Counting Mats
Valentine's Day Party Planning Guide
Let the 😍😍😍 begin!
Get the Pre-K Pages Ultimate Valentine's Day Bundle
…and know you've got a plan that checks all the boxes: They're ✅done-for-you ✅research-based, ✅fun for you + your students, ✅playful, ✅hands-on explorations in ✅math and ✅literacy