129 pages of printable props to help you easily transform your dramatic play center into a fun dinosaur dig site for your little paleontologists.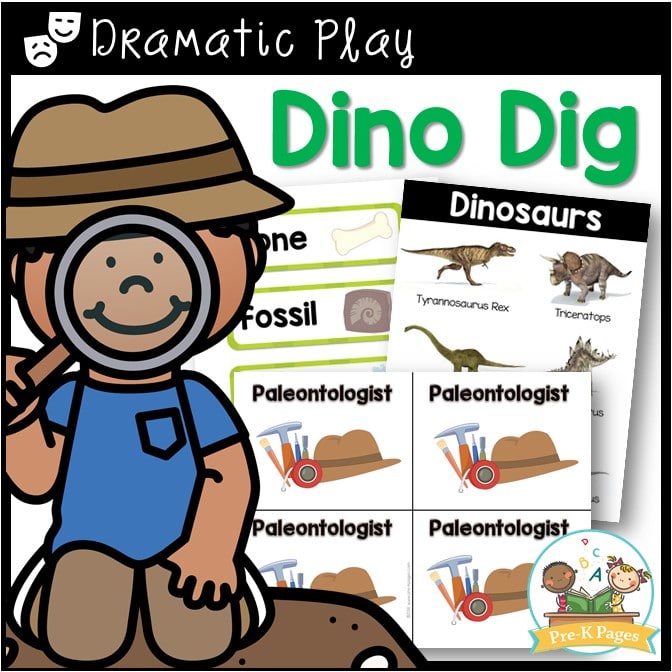 Includes literacy, math, and writing opportunities that align with current early learning standards.
Want a preview of this product? Click HERE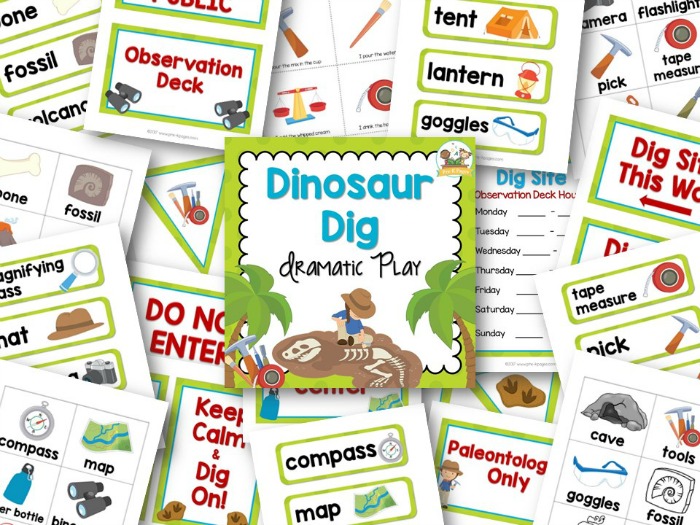 What You Get
13 Different Dig Site Signs (color + b/w, 2 sizes)
Dig Site Pennant Banner (color + b/w)
Paleontologist Checklists (b/w – 1/2 page & 1/4 page)
20 Picture Cards (color + b/w, and blank)
20 Labels (color + b/w)
Informational Book (color, 2 sizes)
6 Informational Posters (color)
Role Play Nametags (color)
How to Dig for Dinosaur Bones (color + b/w)
How to Analyze Dinosaur Bones(color + b/w)
Dig Site Map (b/w)
Field Notes (b/w, 2 sizes)
Book List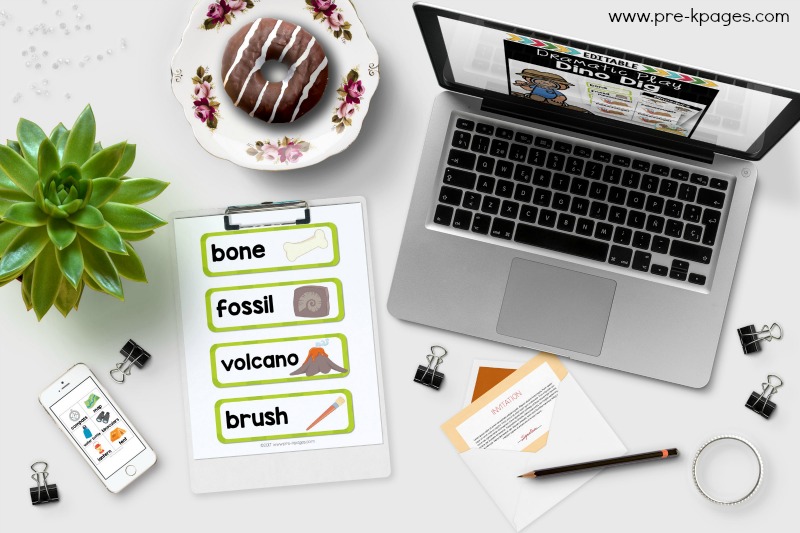 129 pages of instant fun for your Pre-K, Preschool, or Kindergarten students!
THIS DOCUMENT IS NOT EDITABLE.