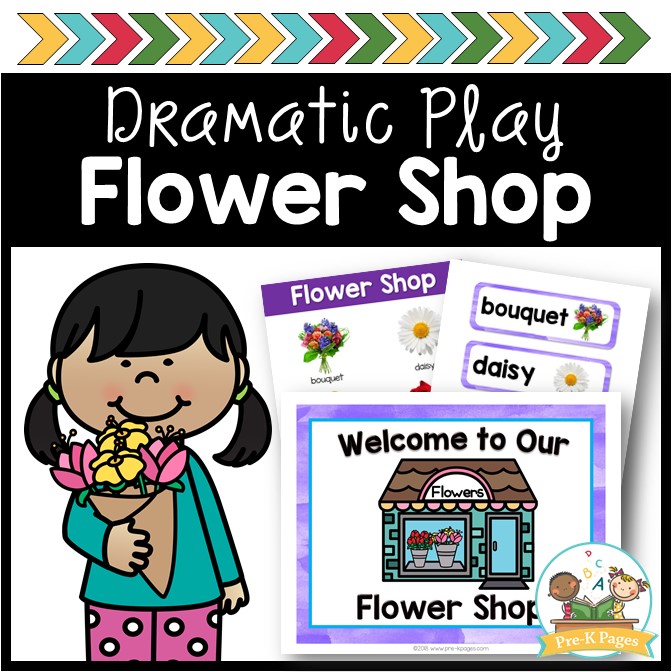 Printable props to help you easily transform your dramatic play center into a Flower Shop. Includes literacy, math, and writing opportunities that support current learning standards.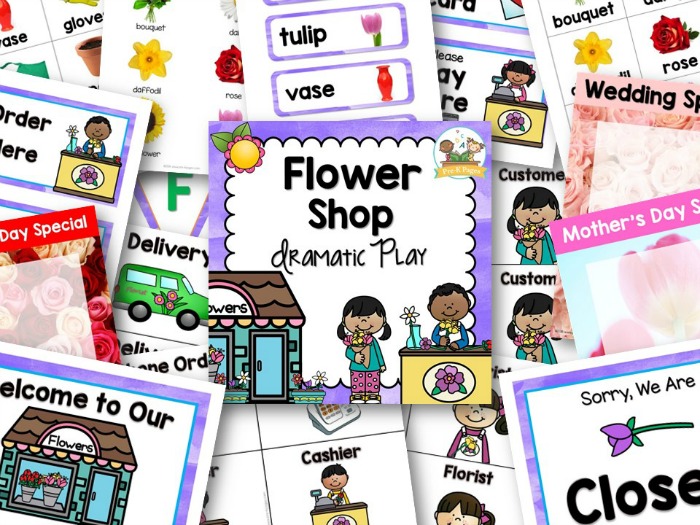 This packet also provides research that explains how dramatic play supports academic learning.
Want a free preview of this product? Click here.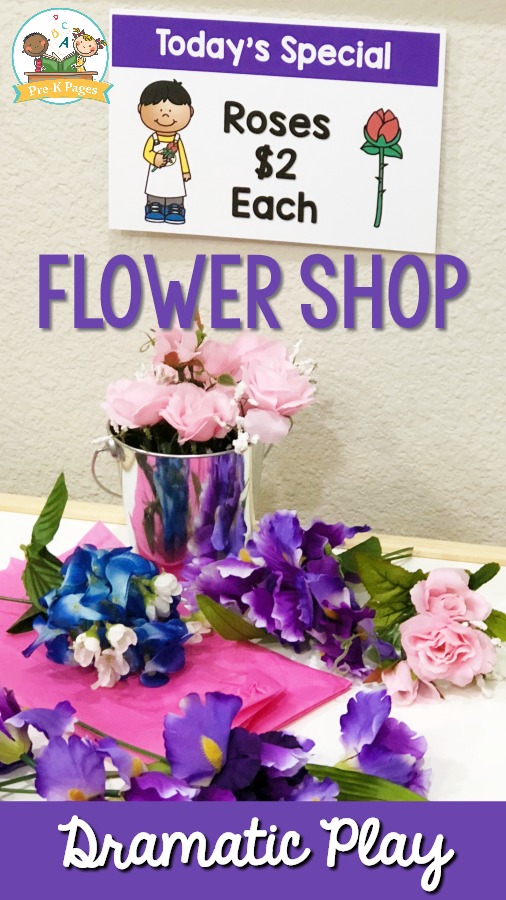 What's Included?
The 140 page Dramatic Play Flower Shop Kit includes the following:
30+ Signs (color + b/w)
Pennant Banner (color + b/w)
Picture Cards (color)
What Does a Florist Do? Printable Book (color)
Labels (color)
Occasion Cards (b/w)
Book List
Sequence Activity (color + b/w)
Delivery Map (b/w)
Order Forms (b/w)
Role Playing Name Tags (color)
140 pages of instant fun for your Pre-K, Preschool, or Kindergarten students!
THIS DOCUMENT IS NOT EDITABLE