[FALL DEAL] Get 40% off our research-based, Fall Themed Pre-K resources!
Say 'Goodbye' To That Fall Season Stress, Thanks To…
Our Ultimate Fall Theme Bundle!
Prepare to have every single thing you need to make sure this Fall goes fabulously. With our Fall Bundle, you'll have the ultimate toolkit to give your students engaging lessons, hands-on learning experiences, and all the fun Fall-themed activities that'll make every day a blast.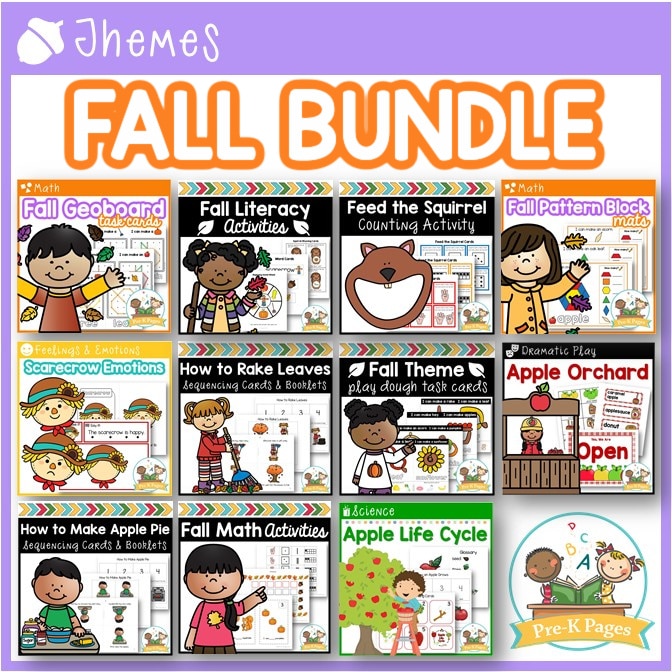 Each of these resources here are specifically created around play-based learning, ensuring your students are entertained + having fun with each new activity!
Enjoy this bundle yourself and never have to worry about planning for the season.
With our bestselling Pre-K curriculum, you'll have everything you need to give your kids engaging, hands-on classroom experiences that will help them FALL 🍁 in love with math and literacy learning. But it's not
just
math and literacy—these fall themed lesson plans include support for every area of your classroom. You'll have activities and ideas for…
Read Aloud • Sensory Bins • Music • Snacks • Fine Motor Activities • Play Dough • Arts & Crafts • Dramatic Play • Science • Math • Literacy
All our resources are grounded in the science of how kids learn…so while YOU know they'll be Kindergarten ready, they'll think they were just having fun.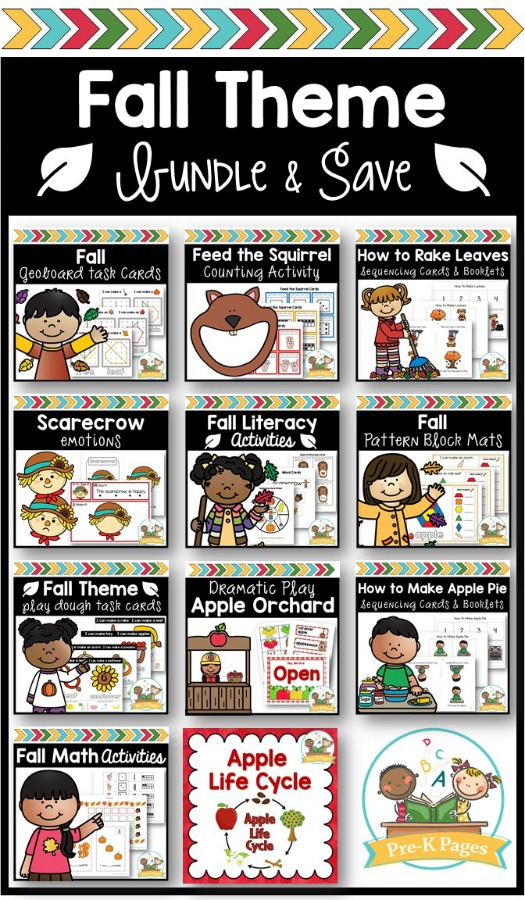 Click on each product below to see exactly what you will get.
What You Get
EXCLUSIVE Fall Lesson Plans + Editable Template!
Fall Cutting Skills
Fall Geoboards
Fall Pattern Blocks
Fall Play Dough Task Cards
Squirrel Counting Game
Apple Pie Sequencing
Raking Leaves Sequencing
Scarecrow Emotions
BONUS! Fall Bingo
Make Fall Unforgettable With Our Essential Fall Theme Bundle!
Perfect for small group instruction and centers, our hands-on Fall themed activities are designed to cover up to six weeks of classroom instruction.
They're everything you need for an awesome season, including:
✅ Done-For-You
✅ Research-based
✅ Great for play-based learning
✅ Student-approved and loved
✅ Invite hands-on learning
✅ Helps your planning go so much smoother!
Individually priced, these resources are valued at $48.
And for our Fall Deal this week, they're 40% off!