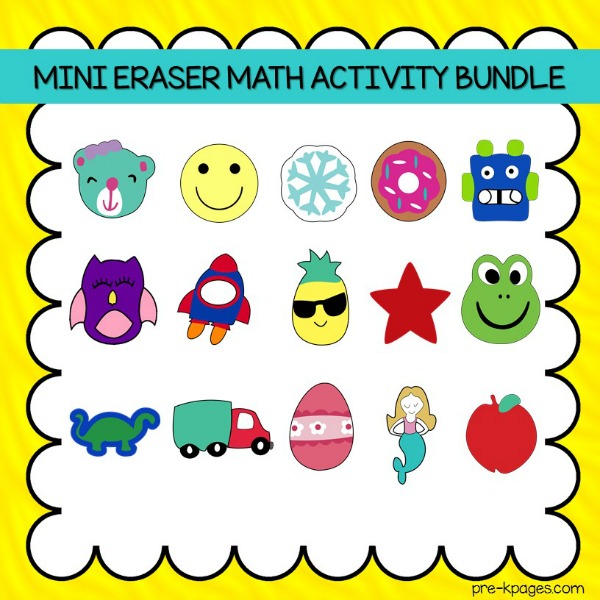 19 sets of mini eraser math activities to make learning how to count, pattern, graph, and sort fun! 200 pages of hands-on math activities that will help your students build number sense skills for future success in math.
These activities use the mini erasers found in the Target dollar section or similar. ERASERS NOT INCLUDED IN BUNDLE.
Want a free preview of this bundle? Click HERE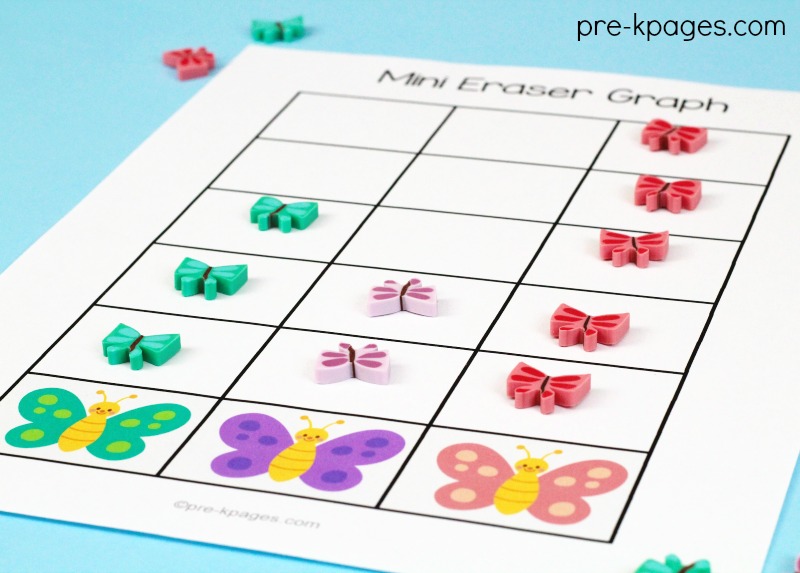 Skills addressed in this packet include
Counting
Patterning (AB, AABB, ABC)
Sorting
Graphing
What you get
1 Graphing Activity Mat per set (color)
1 Sorting Activity Mat per set (color)
1 Patterning Activity Mat per set (color)
1 Counting Activity Mat per set (color, 1-5 or 1-10)
Sets included
Each set includes 4 activities and 10 pages of learning and fun, plus instructions for the teacher.
Apples
Bears
Butterflies
Christmas
Dinosaurs
Donuts
Easter Eggs
Frogs
Halloween
Happy Face
Mermaids
Owls
Pineapples
Robots
Rockets
Snowflakes
Spring
Stars
Trucks
200 pages of instant hands-on math learning made fun for your Pre-K or Kindergarten students!