28 printable Question of the Day (or week) graphing questions for your preschool, pre-k, or kindergarten classroom. Create a daily routine to provide motivation to read for a purpose and critical math skills.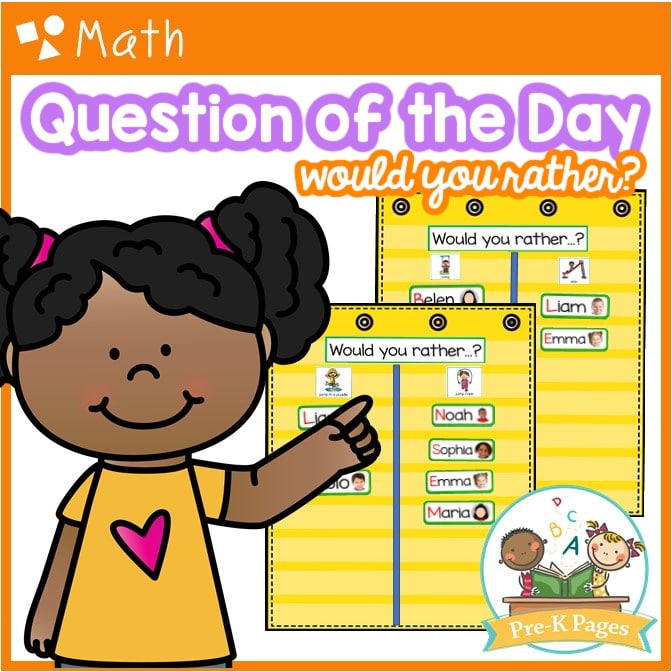 See a preview of this product HERE.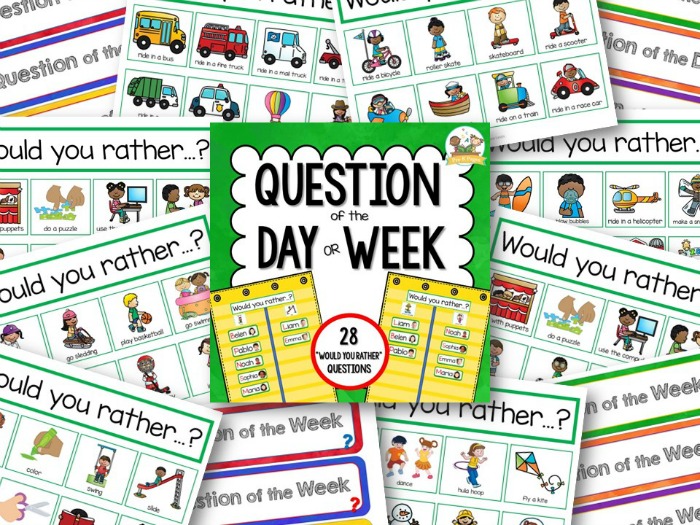 What You Get
28 "Would you rather…?" graphing questions with 2 picture cues per question (PDF)
Name Card Templates (PPT)
How to do a question of the day in pre-k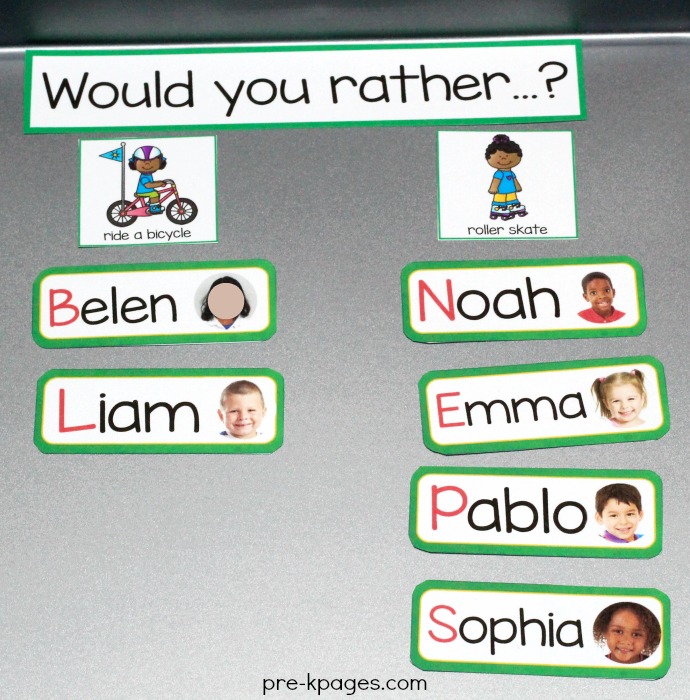 What Kids Are Learning
Graphing
Comparison
More/Less
Counting
Data Collection
Data Analysis
Concepts of Print
Print has Meaning
Recognize Name in Print
This kit includes 28 "Would you rather…?" questions.
22 pages of printable graphing questions to help your Preschool or Pre-K students develop critical math and emergent literacy skills!