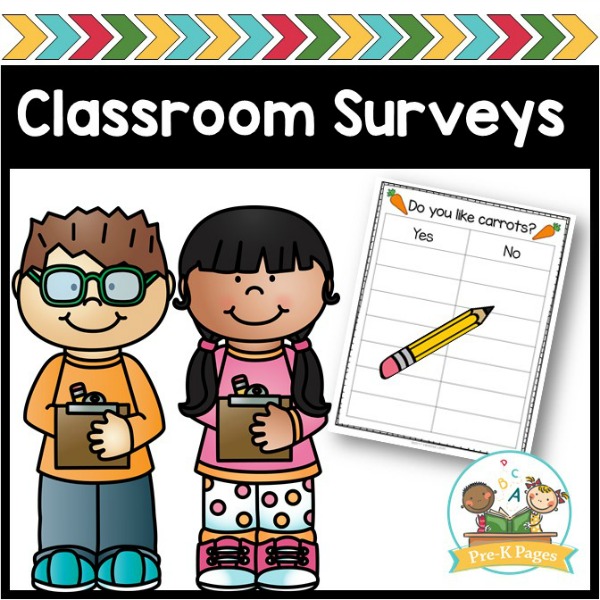 28 different printable surveys for your writing center. Provide motivation to write for a purpose and critical math skills with this fun activity!
See a preview of this product HERE.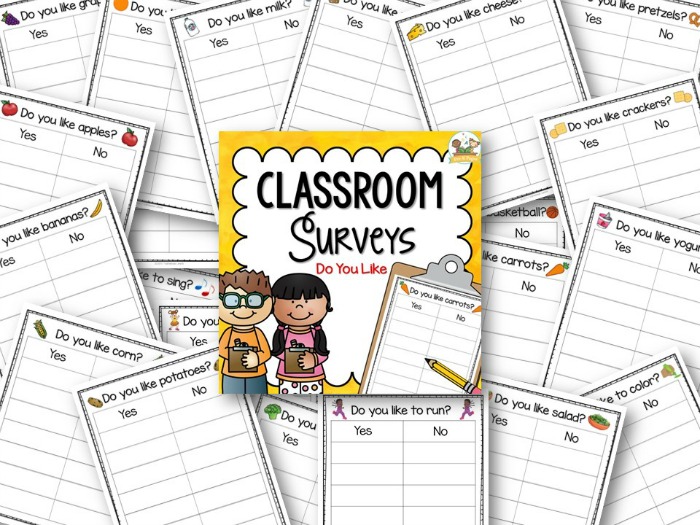 What You Get
28 Printable Black and White Surveys
28 Printable Color Surveys
What Kids Are Learning
Graphing
Comparison
More/Less
Counting
Data Collection
Data Analysis
This kit includes 28 different "Do you like…?" questions in yes or no format.
Words/pictures included: juice, salad, broccoli, carrots, potatoes, corn, bananas, apples, grapes, oranges, milk, muffins, pretzels, cheese, crackers, yogurt, color, paint, read, swing, soccer, baseball, football, hockey, basketball, sing, dance, run.
56 pages of printable surveys to help your Preschool or Pre-K students develop math skills and motivation to write for a purpose!