All teachers should be lifelong learners. Professional development can be a challenge. Conferences and workshops are great but the expense can add up. Online courses or podcasts are good alternatives. But sometimes it's difficult to invest a chunk of time at one sitting. Professional development books are great resources – affordable (especially if you check your local library) and easy to fit in your schedule (starting and stopping more easily). Sometimes you can even participate in an online book study. Check out these professional development books for preschool teachers.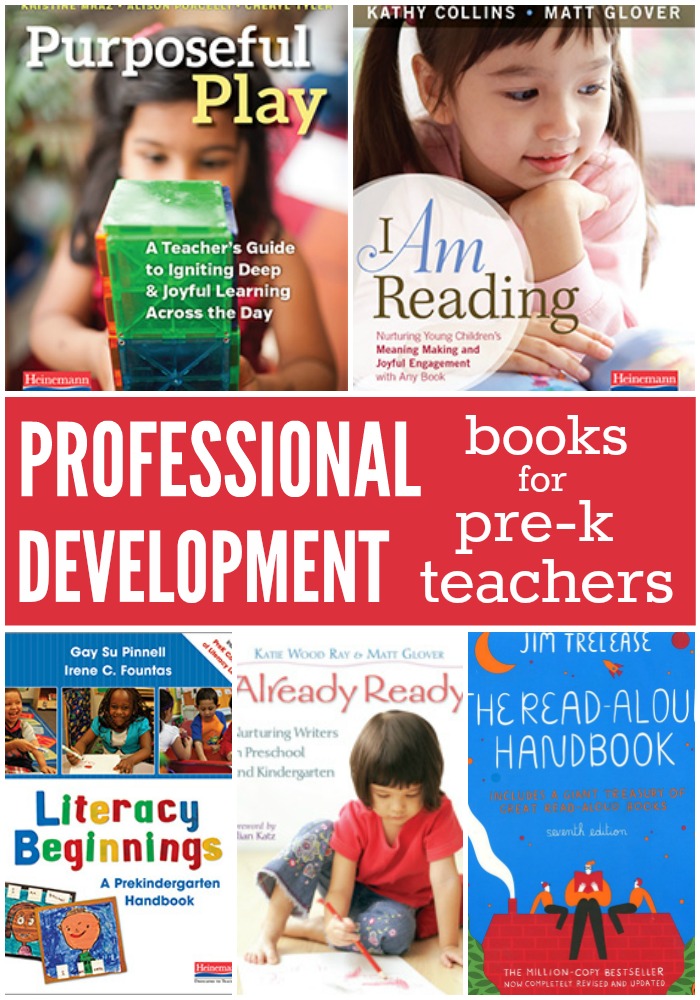 Professional Development Books for Preschool Teachers
The Most Important Year: Pre-Kindergarten and the Future of Our Children by Suzanne Bouffard
An eye-opening look inside pre-K in America and what it will take to give all children the best start in school possible.
Big Questions for Young Minds: Extending Children's Thinking by Janis Strasser, Lisa Mufson Bresson
What are "big" questions, and how do they encourage children to think deeply? With this intentional approach-rooted in Bloom's Taxonomy-teachers working with children
ages 3 through 6 will discover how to meet children at their individual developmental levels and stretch their thinking. A foundation for using higher-level questioning in preschool.
Literacy Beginnings: A Pre-Kindergarten Handbook by Fountas and Pinnell
Fountas and Pinnell are top experts in the field of literacy. In this book they discuss ways to support the beginning literacy skills in preschoolers. The authors look at language, emergent reading and writing, and ways to support all types of literacy play in the classroom. A valuable resource included in this book is the Pre-K Literacy Continuum, a guide for observing and supporting literacy behavior.
Already Ready by Katie Wood Ray and Matt Glover
Young children are already writers, the authors of this book contend. They explore how to nurture the storytelling and writing abilities of preschoolers. Teachers can create an environment to support the young writers they already have.
I Am Reading by Kathy Collins and Matt Glover
Reading behaviors start before young children can decode words on a page. Discover how to support emerging literacy skills and guide children to make meaning of text even if they cannot read the words.
Conscious Discipline by Dr. Becky Bailey
Rethink classroom management and discover how to support social-emotional learning. Help children begin to develop self-regulation skills. This book is foundational to the Conscious Discipline approach to the classroom – and will help the teachers look inward as well as what they do in the classroom.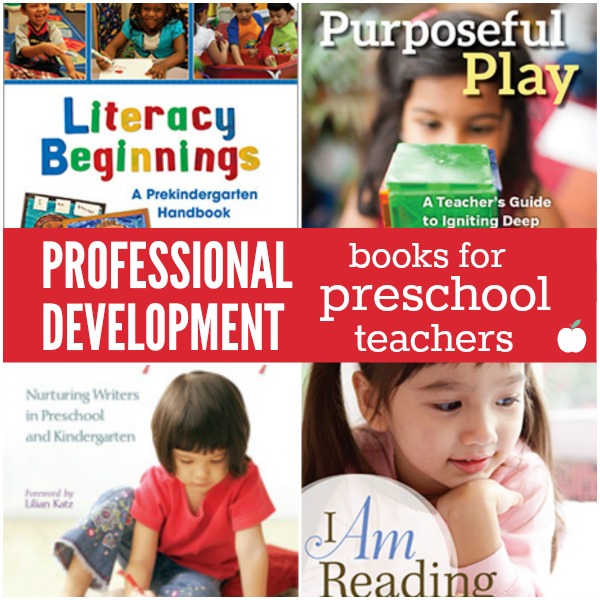 Summer Book Study Books
Purposeful Play by Mraz, Porcelli, and Tyler
According to this book, play is serious business. Play can deepen learning and develop all kinds of skills. The authors offer many tools, lessons, and suggestions for bringing play into all areas of your learning classroom.
The Read-Aloud Handbook by Jim Trelease
Why should we read aloud to children? This book covers the importance, benefits, and research about reading aloud. You will also discover strategies and techniques for reading and for supporting children in their literacy development.
Teaching in the Digital Age by Brian Puerling
We are living in technological times. But how do we use technology in teaching our young children? This book looks at technology and how to use a variety of types of technology to facilitate learning in your early childhood classroom.
See Previous Book Study Posts
Pre-K Pages has been a part of blog book studies in the past. These posts and discussions are still great information and support as you read.
Literacy Beginnings Book Study
The Read Aloud Handbook Book Study
Teaching in the Digital Age Book Study (Preschool Spot)
Challenging Behaviors Book Study
What great professional development books are you reading this summer?