The Amazon Rainforest covers much of northern Brazil and extends into other South American countries as well. This large tropical region has diverse animals and plants. Your children may enjoy exploring the rainforest as part of a study of the earth and animals. You could also use these activities in a study of Brazil in conjunction with the 2016 Olympics.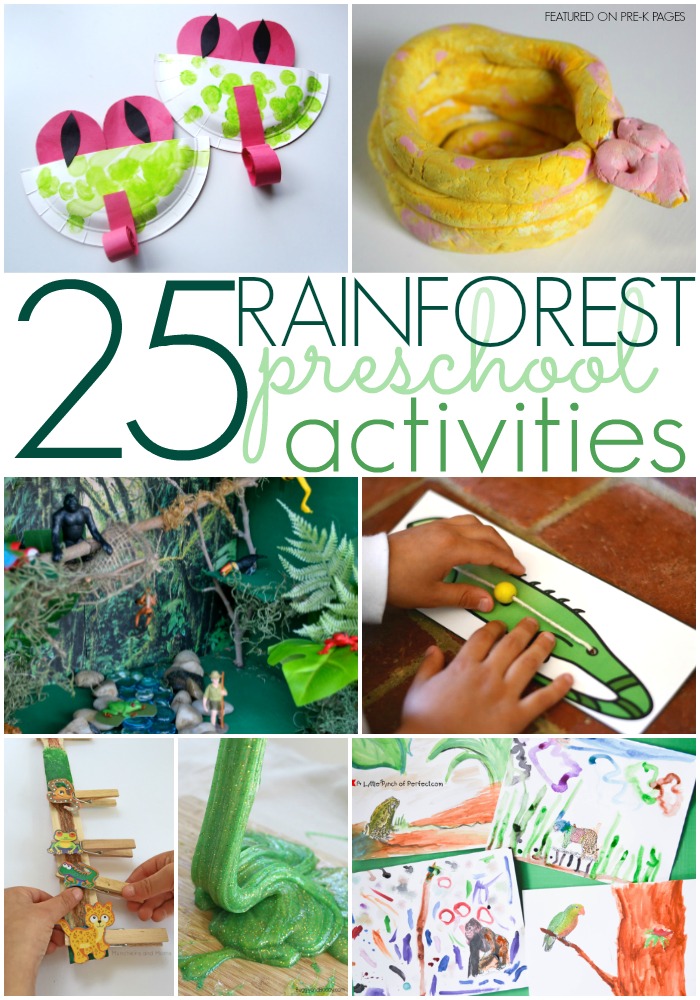 Rainforest Activities for Preschool
1. Books About Rainforest Animals (Prekinders)
2. Ideas for a Rainforest Theme (Prekinders)
3. Paint an Anteater (JDaniel4's Mom)
4. Talking Toucans (JDaniel4's Mom)
5. Make a Blue Morpho Butterfly (Kid World Citizen)
6. Rainforest Animal Slide (Growing Book by Book)
7. Layers of the Rainforest Fine Motor Activity (Munchkins and Moms)
8. Leaf Cutter Ants Craft (Still Playing School)
9. Build a Digital Rainforest (Handmade Kids Art)
10. Rainforest Small World (Crayon Box Chronicles)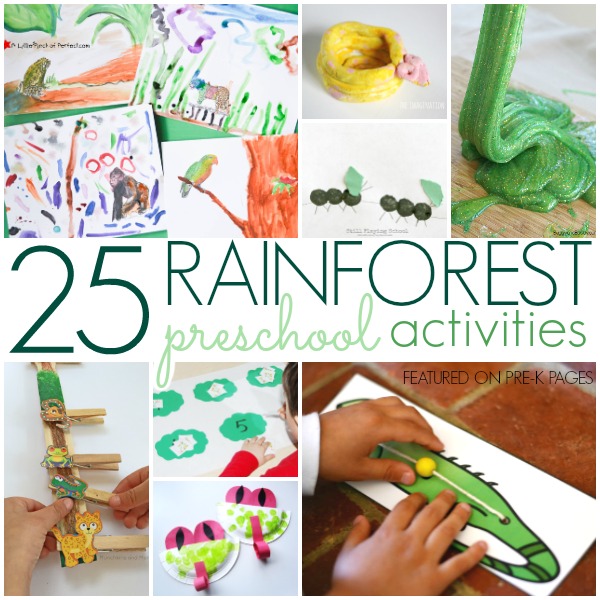 Rainforest Activities for Preschool
11. Free Cards – Plants and Animals in the Tropical Rainforest Biome (Preschool Powol Packets)
12. Books About Sloths (Craft Create Calm)
13. Anaconda Counting Busy Bag (Artsy Momma)
14. Rainforest Elevated Play Space (Learning and Exploring Through Play)
15. Jungle Slime (Buggy and Buddy)
16. Rainforest Animals: Printable Coloring Prompts (A Little Pinch of Perfect)
17. Clay Snake Coil Pots (Imagination Tree)
18. Tree Frog Math Games (Preschool Toolbox Blog)
19. Paper Plate Tree Frog (No Time for Flash Cards)
20. The Umbrella by Jan Brett (Inspiration Laboratories)
21. The Great Kapok Tree (Creekside Learning)
22. Rainforest Matching Games for Preschoolers (Life Over C's)
23. DIY Rainforest-Inspired Container Garden (Capri + 3)
24. Rainforest Alphabet Game (Learning 2 Walk)
25. DIY Rain Stick (Imagination Tree)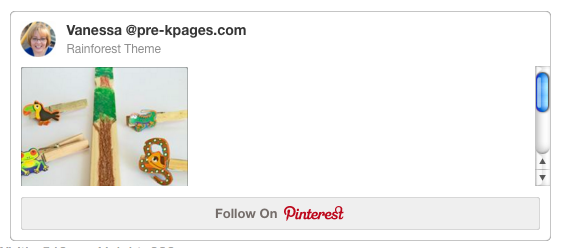 Follow my Rainforest Pinterest Board for more great ideas!