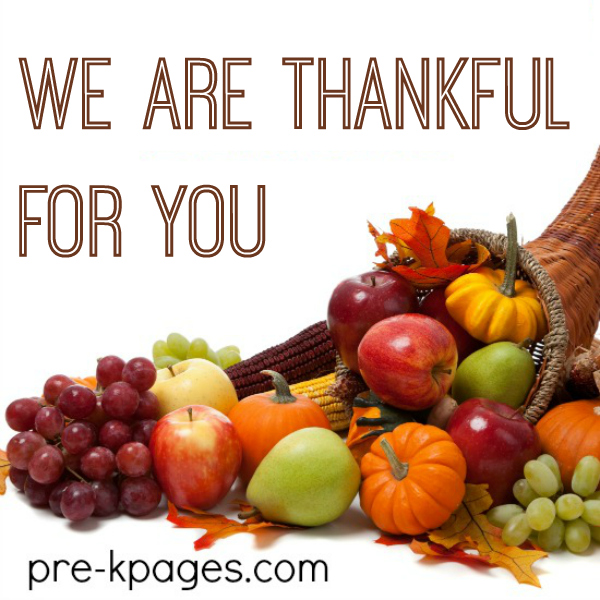 In this Thanksgiving time, we can think about what we are thankful for. We are thankful for you.
Thank you for the time and effort you give each week to teach young children.
Thank you for all the times you gave more than required, even when no one else was watching.
Thank you for drying tears and giving hugs.
Thank you for listening to all those stories. (Even the ones that were completely off topic!)
Thank you for helping boys and girls explore their world and build their skills.
And thank you for reading Pre-K Pages. We are happy to be a part of your teaching.
Teaching impacts the future. You are making a lasting difference.