The Summer Olympics are coming! Children are interested in what's happening in the world around them. This can be a great time of learning about sports and teamwork and the Olympic events. Check out these gold medal ideas for celebrating and learning about the Olympic games.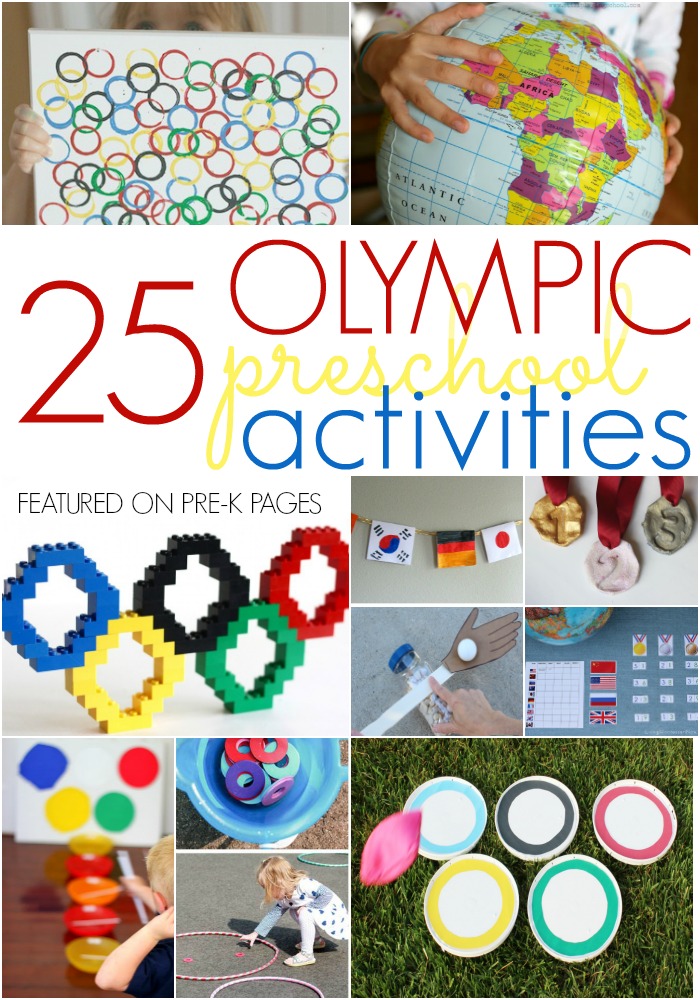 Activities to Celebrate the Olympics
1. Olympic Rings Outdoor Game (Pre-K Pages)
2. Olympic Rings: Building with Basic Bricks (Little Bins for Little Hands)
3. Salt Dough Olympic Medals (Imagination Tree)
4. Shot Put Catapult (JDaniel4's Mom)
5. Track and Field STEM Activities (View from a Step Stool)
6. Olympic Rings Painting (Happy Hooligans)
7. Torch Painting Projects (JDaniel4's Mom)
8. Olympic Memory Game (Red Ted Art)
9. World Flags Banner (No Time for Flash Cards)
10. Living Room Olympics (Educators' Spin on It)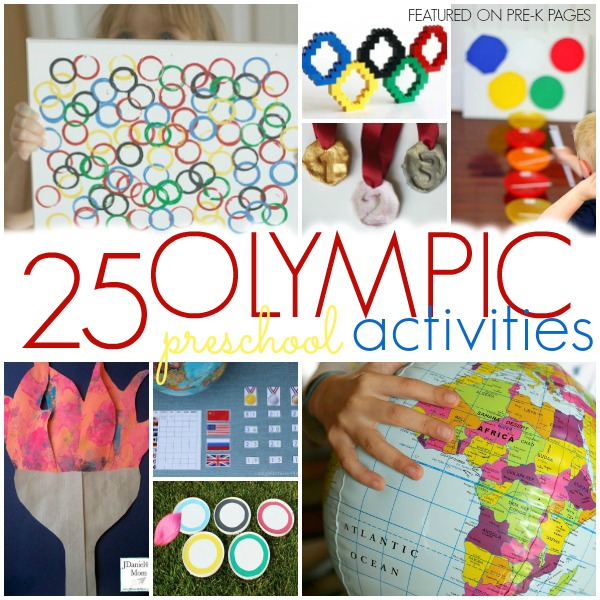 Activities to Celebrate the Olympics
11. Straw Javelin Throw (Toddler Approved)
12. Move Like a Gymnast (Creative Family Fun)
13. Montessori Inspired Olympic Math Activities (Pre-K and K Sharing)
14. Toss the Globe Geography Game (Still Playing School)
15. Gold, Silver, and Bronze Sensory Bin (Stir the Wonder)
16. Hula Hoop Games for Kids (Playground Parkbench)
17. Handprint Medal (Parenting Chaos)
18. Books about the Olympics (I Can Teach My Child)
19. Summer Olympics Charades (Toddler Approved)
20. Backyard Olympics (The Chaos and the Clutter)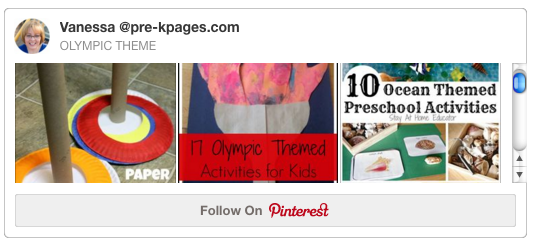 Follow my Olympic Theme Pinterest Board for more great ideas!