Are you looking for a fun game for recess or outdoor time? Or maybe you need a little change for your field day. Maybe you are thinking about a sports or Olympics theme for your classroom. This tossing game could be a fun addition to your classroom for a variety of uses and it provides great gross motor practice too!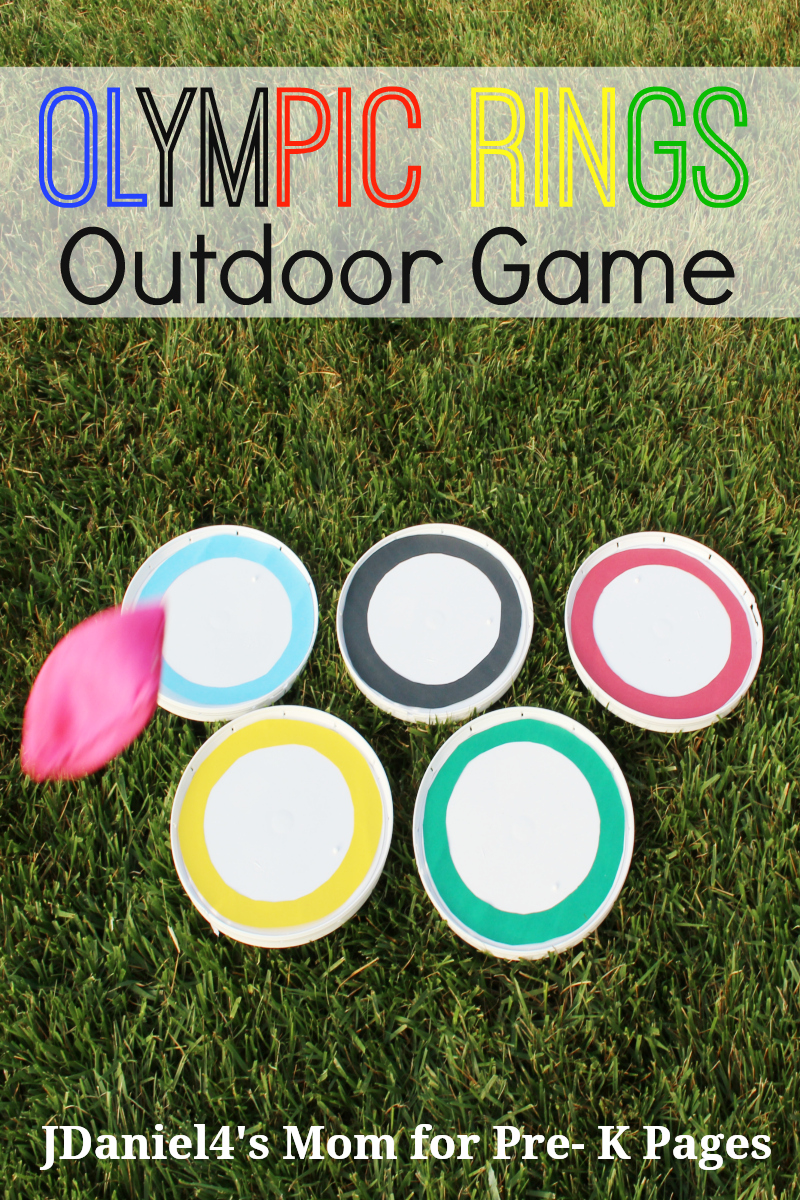 Olympic Rings Outdoor Game
The motto of the Olympics is faster, higher, and stronger. This fun outdoor game for kids is a great way for your children to demonstrate that motto. They will be given a set of bean bags to throw onto the Olympic rings. They will need to come up with ways to throw them fast. Then they will be asked to throw them high into the air and then onto the rings. Finally they will be asked to use all the strength in their arms to make the strongest throw possible.
Let me walk you through how to make the set of Olympic rings and then some throwing techniques that can be used in this outdoor game with an Olympic theme.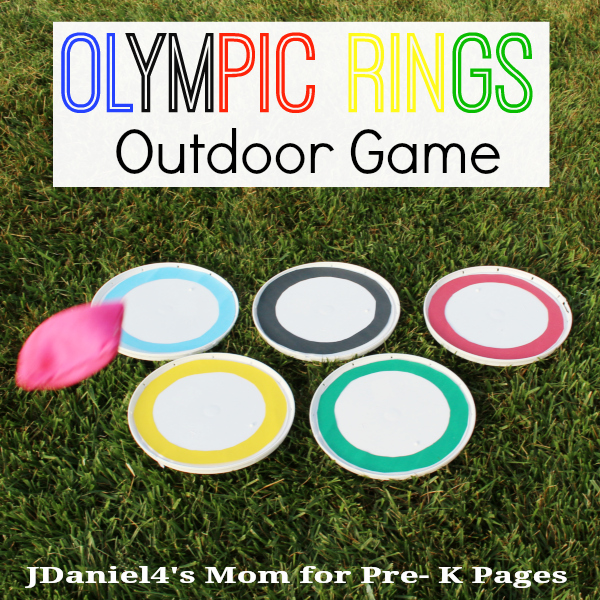 Making the Olympic Rings Tossing Game
We used plastic paint bucket lids for our Olympic rings because they were inexpensive. (Ours were less than $2 a lid) The Olympic ring colors are blue, yellow, red, green, and black (on a white background). I cut out a ring of each color out of construction paper. (In the pictures the rings aren't covered with contact paper. I didn't want to have the ring look unclear. While playing with the rings they will have clear contact paper over them.)
Do you have to use paint bucket lids and paper rings? No, you really don't.
Here are some other materials you could use to make the rings:
Large embroidery hoops wrapped in ribbon
Hula hoops in each of the colors or wrapped in duct tape
Apple baskets with ribbon in each color wrapped around the top of the basket
Small paint buckets with different colored duct tape rings on their rims
Frisbees in each of the Olympic colors turned upside down
Plastic plates in each of the Olympic colors
Paper plates with paint or tape around the edges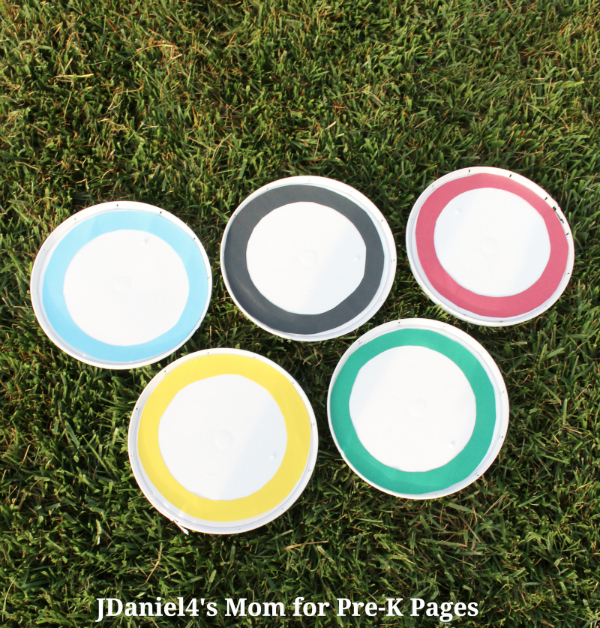 How to throw
Faster
Underhand throw
While standing right over the rings
Using your dominate hand
Higher
Standing over the rings, throw the bean bag in the air
Standing away from the rings, throw the bean bag in a high arch
Standing on a step stool, you will be higher off the ground when throwing
Stronger
Make a muscle with your arm before throwing
Throw as hard as you can. You want to throw so hard you will want to grunt
Throw with both hand using the strength of both arms​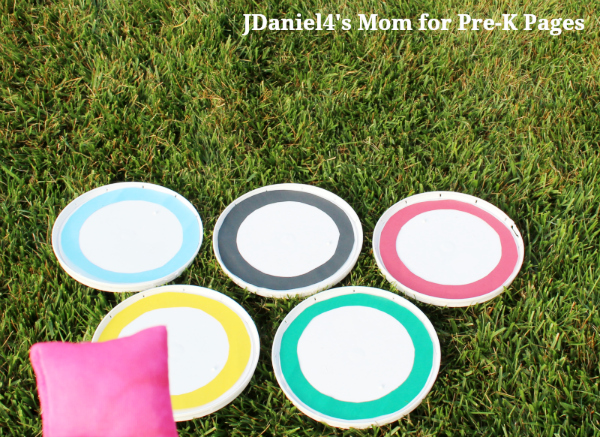 Your young Olympians will have a great time working on their gross motor skills with these fun Olympic Ring toss activities.
BIO: Deirdre is the author of JDaniel4's Mom where she shares other learning activities, printables, crafts, and food creations. She loves growing and learning beside her son. You can find her on Pinterest, Facebook, and Instagram.
More Movement Activities—
Spring Movement Games
Weather Theme Movement Game
Zoo Animals Roll and Move Game
Cowboy Gross Motor Activity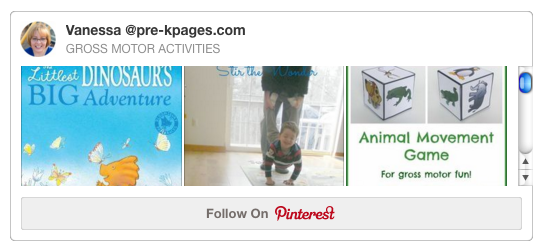 Follow my Gross Motor Activities Pinterest Board for more great ideas!