Here is a question I get all the time from my listeners: "Help, my kids' behavior is out of control! What can I do?"
Now this is something every early childhood teacher has had to deal with in their career. 
It's no secret that young children are not all angels. It's normal, they're kids, and they don't have as much impulse control as we do. 
Plus, they're at that age when they're starting to feel like their own person and want to express themselves.
So, how do you make them behave in the classroom?
Well, what if teaching kids to behave wasn't about controlling their behavior, but instead about teaching them the skills they need to express their feelings and emotions?
This is exactly what I discuss in today's episode of Elevating Early Childhood, so, if this sounds like your cup of tea (and I know it does), tune in now!
"Help, My Students Won't Behave!"
Let me share with you an email I received from a listener:
"Help, my kids are out of control! I know I'm not supposed to do a behavior chart, but what else can I do instead? I've already tried desk pets and marble jars, but nothing works."
In today's overcrowded classroom, behavior problems can quickly escalate. This is especially true when teachers are continually overworked, underpaid, and undervalued by society as a whole. 
And with the ever-increasing academic standards, teachers are under more pressure than ever to improve test scores. This leaves little time to teach about things like feelings and emotions, because they're not always valued or viewed as academic by the powers that be. 
And that leads to behavior charts. These charts are often implemented in classrooms with the good intention of improving behavior. Sometimes, the teacher is the one implementing it. More often, it comes from a school mandate. 
Behavior Charts: Yay or Nay?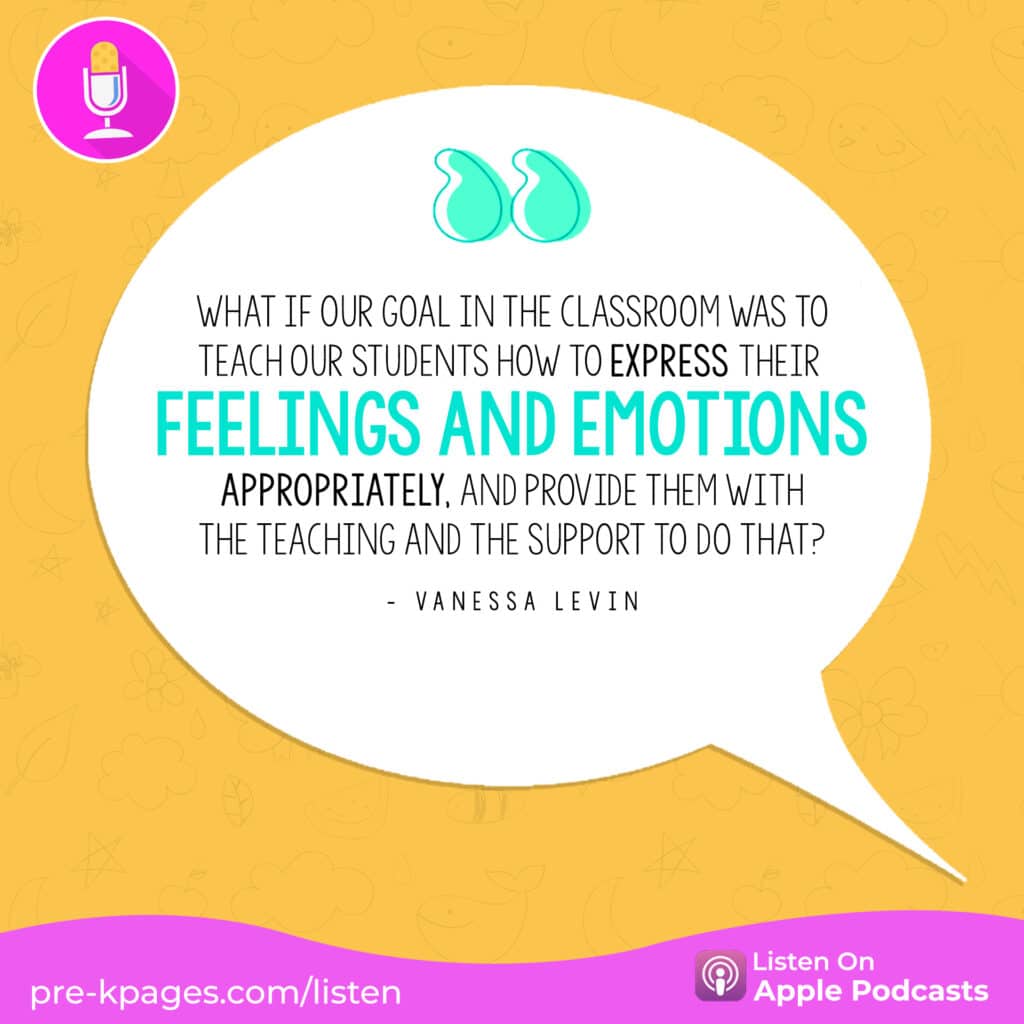 Some of you reading this blog might have already received the message that behavior charts are not the way to go. With the invention of the internet and social media, information is everywhere.
So, first, I want us to be on the same page concerning behavior charts: They're not best practice. 
Now, let's answer the email above!
The person says: "My kids are out of control!" This is a statement that I hear all the time, and I'm sure I've said it a million times. 
For the purpose of this blog, let's flip that statement — keep an open mind with me here —: 
What if our goal in the classroom wasn't to control behavior? What if our goal was to teach our students how to express their feelings and emotions appropriately, and provide them with the teaching and support to do that?
Because, you see, behavior charts are nothing but band-aids. They don't solve the problem. Instead, they punish children for acting out on their feelings and emotions without teaching them how to regulate or deal with those feelings.
Behavior charts for children are like shock collars for dogs. When children misbehave, they're threatened with moving their clip to another color or face. The hope is that they'll start complying with the rules so they can avoid having to move their clip. But that doesn't work!
Desk Pets and Marble Jars
Another statement in the email I want to address is about the desk pets and marble jars. 
You're probably already familiar with the marble jars method, but here's a quick explanation if you aren't: Whenever the entire class is being good, the teacher puts a marble in the jar. The idea behind that method is that when the jar is full or reaches a certain level, the teacher gives the whole class a reward. 
However, this isn't a method I subscribe to either, and I explain why in the episode above, so make sure to tune in!
But for now, let's jump to something super important: How to actually improve behavior in the classroom!
The Importance of Teaching the Right Skills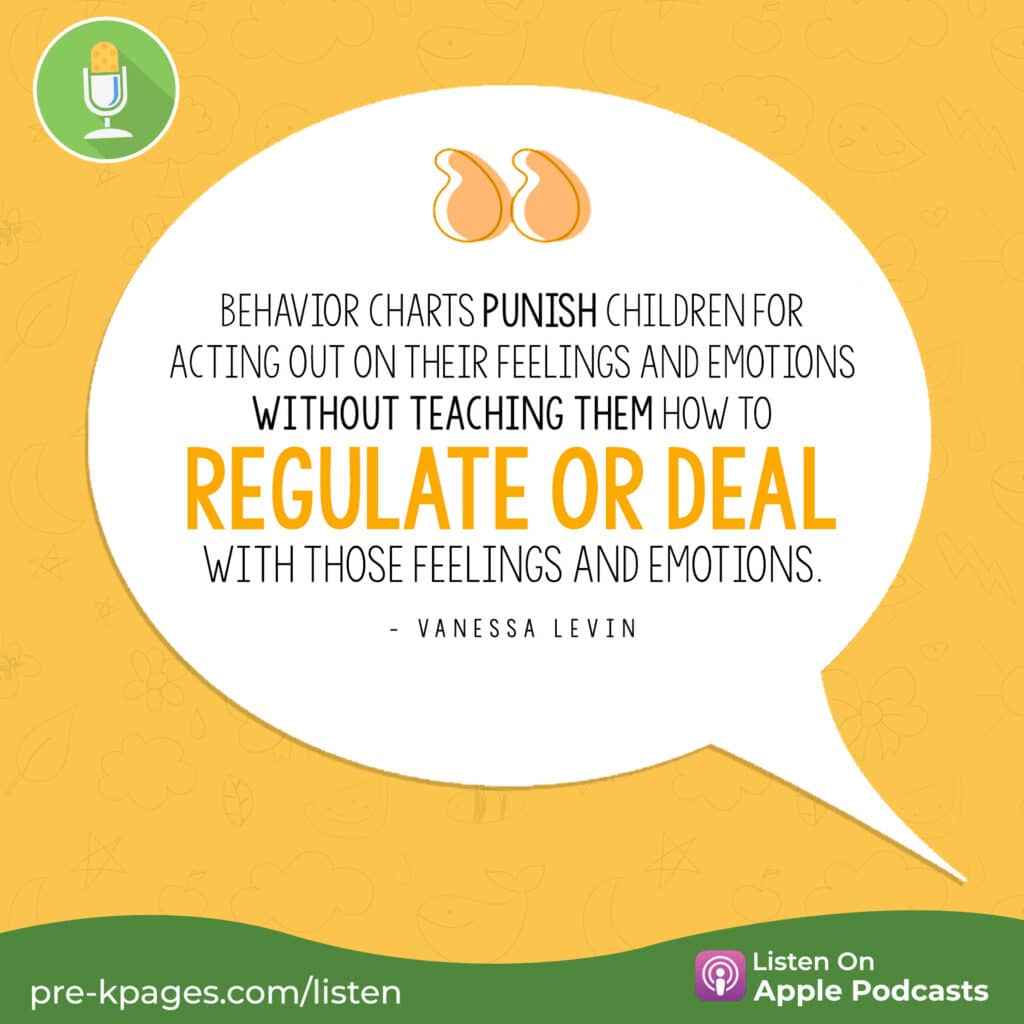 Many teachers feel torn between meeting the standards and teaching social and emotional skills. But, what if it wasn't an "either or" situation? 
In my opinion, none of the standards we're desperately trying to meet include precursors. So, the way to meet those standards is to teach skills that will help our students regulate their own feelings and emotions. This way, they can learn the necessary content eventually.
Now, this begs the question: How do we know which social and emotional skills to teach? 
Well, here are three tips that'll help you with that.
Tip #1: Communicate
You have to communicate to parents how you will handle behavior in your classroom up front. Typically, the best way is before the first day of school. That means you're setting the expectation very clearly to the parents.
This is because one thing I hear from a lot of teachers is that the parents expect the behavior chart. So, let them know upfront how you'll be dealing with behavior in the classroom. 
Tip #2: Teach
You need to teach your students the skills necessary to be able to express their feelings properly. How you do it is by first identifying some of the common issues that seem to be a problem for the entire classroom.
Then, teach your children what you're actually expecting from them. Sharing your expectations will help them understand what they can and can't do in the classroom. 
Tip #3: Differentiate
You have to realize that some students will need more help and support than others. So, be prepared to offer that support when needed. 
How can you do that? You can work with students individually and teach them troubleshooting skills. You can also establish a calm down area in your classroom.
I share even more interesting tips in the episode above, so make sure to tune in to listen to all of it. I promise you, it's fun, and you won't be disappointed!