It's summer and time for lots of fun. You can also include some fun learning in your summer plans. Since July 4 is coming, here's an activity that can get your preschoolers talking about the American flag and can develop some literacy skills, too.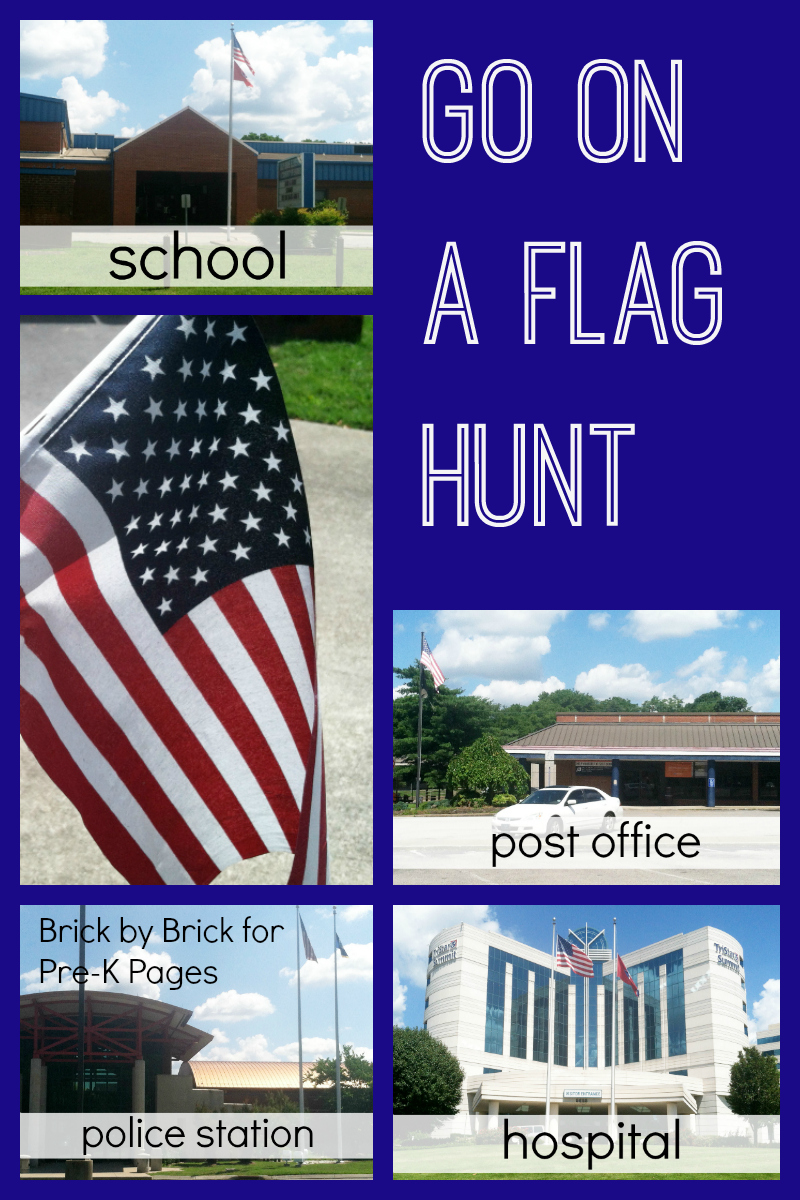 Go on a Flag Hunt
Walk around your neighborhood or drive around your town. Encourage your child to look for places that are flying the American flag. You may want to have a small flag for your child to hold and use for comparison.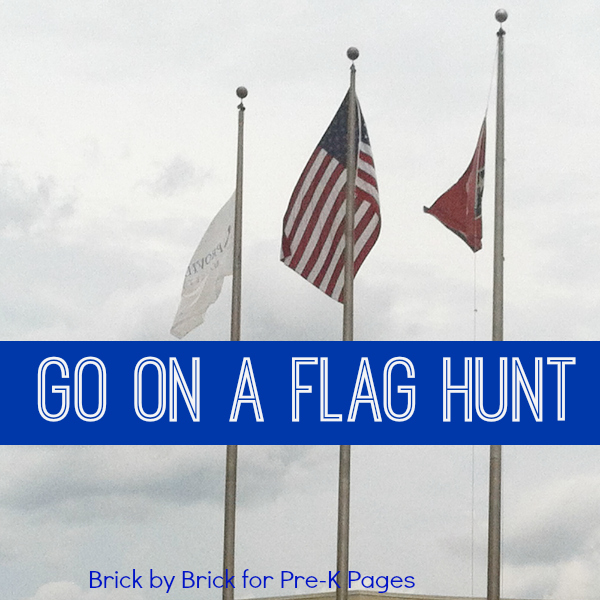 You can find flags in lots of different places. I found flags at the post office, police station, library, courthouse, and elementary school. I also found flags at stores, restaurants, houses, parks, and apartment buildings. Once you start looking, you can find them everywhere!
Stop and take pictures of the places you find. (You can include your child/family in the picture or just take a photo of the building and flag.)
If you cannot take trips with your child around the neighborhood or town, take photos beforehand. "Hide" the pictures around the room or house. (Tape them to walls or furniture.) Invite kids to go on a flag hunt and find the pictures. Point to the flag in each picture.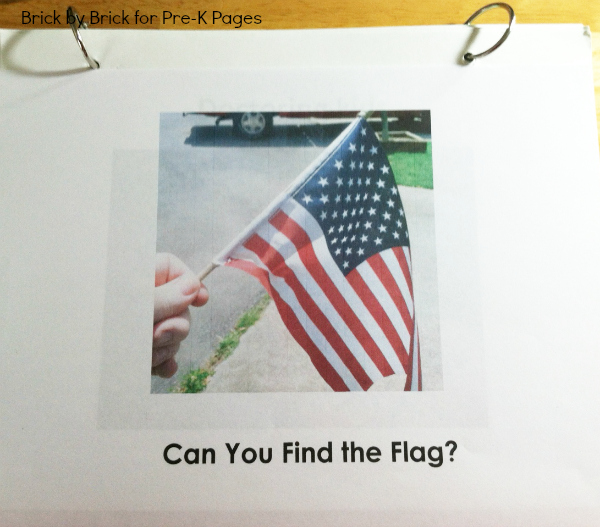 Make a Flag Book
Use your photos to make a book about the flag. Print the pages on heavyweight paper. Print the name of the place or building on the page. Punch holes along the side or top of the pages. Bind your book in one of these ways:
Insert a brad in each hole and press the ends down on the back of the book.
Insert a binder ring in each hole and close.
Thread a chenille craft stem through each hole and twist ends together.
Insert the pages in a small notebook or binder.
Staple the pages together. (You will not need to punch holes.) However, stapling makes it difficult to add to the book. The other binding methods allow you to add more pages whenever you choose.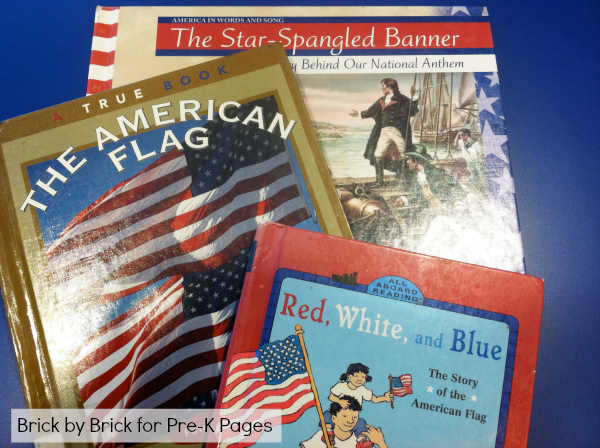 Read Books About Flags
Place your book with other books about the flag. Here are some books I found at my library.
World Book's Encyclopedia of Flags, Volume 10
Red, White, and Blue: The Story of the American Flag by John Herman
The American Flag by Patricia Ryon Quiri
The Star Spangled Banner by Liz Sonneborn
A search on book-selling sites brings lots of other possibilities as well.
After reading books, provide paper and crayons or markers. Kids can draw pictures of other places that have flags (such as the moon). Punch holes and add the drawings to you book.
You may want to use picture books about community locations where flags fly (such as the police station, fire station, school, or post office). You could add this flag activity to a community helpers theme, too.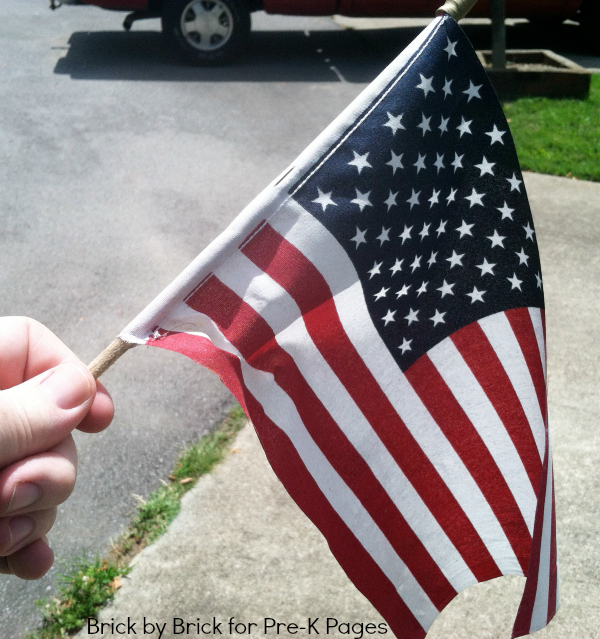 BIO: Scott Wiley, an early childhood educator for 30 years, is editor for Pre-K Pages. He also blogs at Brick by Brick, exploring the connection between play and learning. Read along on his summer reading series. Connect with Scott on Twitter, Facebook, and Pinterest.
More ideas for Books—
Class Books
Interactive Books for Preschoolers
Best Beginning of the Year Books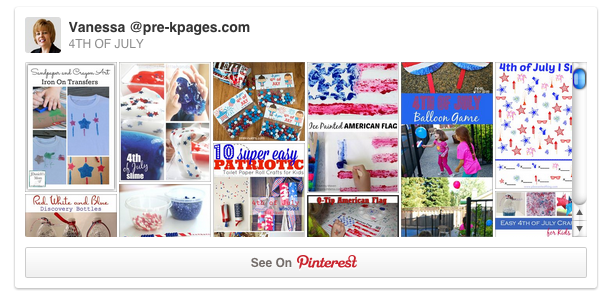 Follow my 4th of July Pinterest Board for more great ideas!