Looking for songs to help your kids improve their hand washing skills? Teaching preschoolers and toddlers to wash their hands can be tricky because it requires several different steps. One way you can help your kids learn how to wash their hands is to use music and songs. These skills are especially important to prevent spreading germs like the Coronavirus.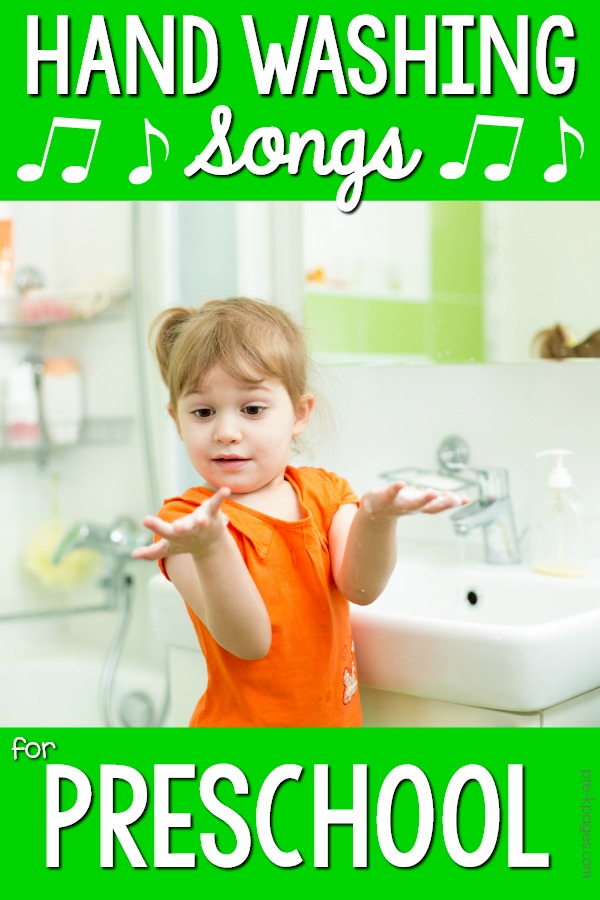 Hand Washing Songs for Preschool
Teaching children how to was their hands using songs is much easier than telling them what to do. Songs are great ways to help young children remember the important steps necessary for washing their hands properly.
If you really want your kids to do a good job of washing their hands to prevent the spread of illnesses like COVID-19, they'll need to learn how to wash the tops and bottoms of their hands, in between their fingers, and their thumbs and wrists.
This fact sheet from the CDC recommends washing your hands and also explains when to use hand sanitizer.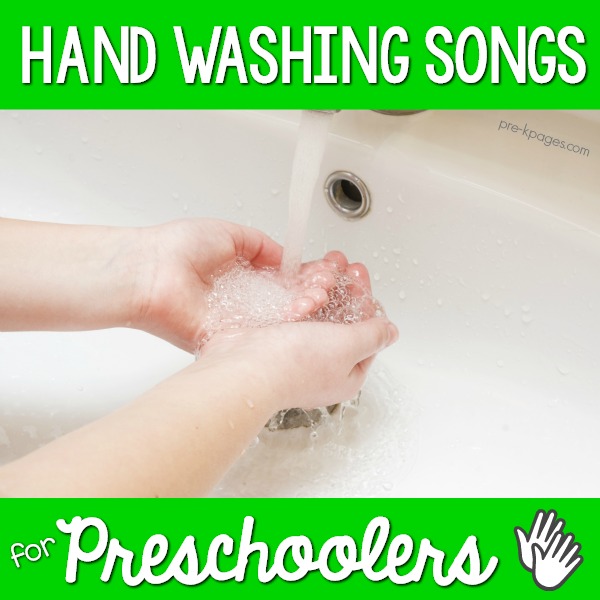 Hand Washing Songs for Preschoolers
There are lots of great songs about washing your hands on YouTube you can use at home or in your classroom. But who has time to search through all the songs out there and preview them to be sure they're good? I've done all the hard work for you, here are my favorite age-appropriate hand washing songs that will help your kids learn how to wash their hands and prevent the spread of germs.
These hand washing tips from the centers for disease control help explain when and how to wash your hands.
Wash My Hands, by Jack Hartmann
This song gives the correct steps to wash your hands according to CDC guidelines.

Wash, Wash, Wash Your Hands Healthy Habits Nursery Rhymes Song for Kids, by Toys and Colors
A fun rhyme to help kids understand when to wash their hands.
https://youtu.be/Pl9gdYD2uZ0
Wash Us, by Hooray Kids Songs and Nursery Rhymes

Germs Song, by Sing Song Along
This one is really catchy and includes some fun movements your kids will love.

Germ Smart, by Saskatchewan Health Authority
https://youtu.be/NoxdS4eXy18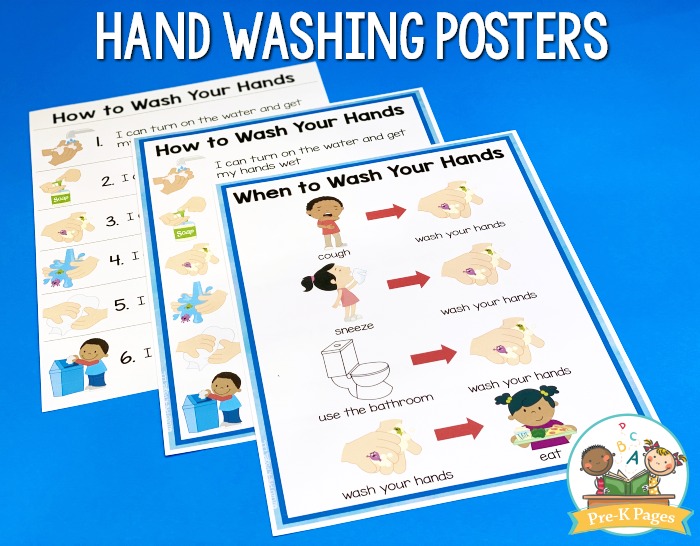 Hand Washing Posters
These hand washing posters and resources can also help you teach toddlers how to wash their hands to prevent the spread of germs like the Coronavirus.
Germs for Kids, by The Kiboomers

Wash Your Hands Song, by The Singing Walrus

Wash Our Hands, by Patty Shukla Nursery Rhymes and Preschool Videos
This one has words on the screen which is great for early literacy practice. A very catchy tune with lots of hand movements to engage your little learners.

Wash My Hands, by Busy Beavers

Wash Your Hands, by Pinkfong
Kids love anything by Pinkfong. A super catchy song with brightly colored animation.

Washing Your Hands with Baby Shark Song, by LadBaby and Sons
Watch a Dad and his young son wash their hands to this super popular song.

Baby Shark Handwashing Video, by Gelliswick VC Primary School
This one is extremely well done by teachers, a sure hit with all Baby Shark lovers!

WHO: How to Wash with Soap and Water
This one is not a song, but still very helpful!

Which song is your favorite? Let us know in the comments below.