Do your kids love visiting your preschool library center?
For many pre-k teachers, getting children interested in books and reading can be very difficult. And there are various reasons why that is so…
The kids aren't interested…
They're mistreating the books…
And very often, we're not given the adequate resources to create a proper classroom library!
So, in this week's episode, I'm going to provide a solution for each of these challenges and share some proven practices for creating an exceptional preschool library center your kids will adore.
By applying these techniques, you'll teach your kids to love books and handle them properly while designing an inviting and organized center. 
And you can do all of it on a shoestring budget!
All that and more on this week's episode of Elevating Early Childhood!
Most Common Preschool Library Center Challenges for Pre-K Teachers (and How to Overcome Them)
In my time mentoring early childhood teachers, I've discovered three of the most common challenges they face when it comes to library centers. The first two are student-related, involving mistreatment of books and lack of interest.
The third one has more to do with the nature of the job and the fact that we often lack the support in resources to create an actual library center. 
Challenge No. 1: Mistreatment of Books
When children aren't handling or using the books correctly, they can get ruined pretty quickly. This can be quite a stressful situation for pre-k teachers, which can sometimes lead to less-than-ideal solutions. 
A former colleague of mine used to put crepe paper over her library center. When I asked her why, she said it was because her students had lost the privilege of looking at books until they learned to treat them properly.
As educators, when we encounter these challenges, we must discover the root cause and develop an effective solution.
Teach Students How to Use Books Properly
The first step sounds simple—read to your students and do it often.
But there's more to it than that! While you're reading, it's essential to draw attention to how you're handling the books.
After reading several titles, I like to take a tub of my "less precious" books and place it in the middle of our circle area. And then the students and I take turns reading.
First, I model the right way to handle books, and then I allow them to do the same; 3-5 minutes to pick out a book, look at it, and put it back.
These few minutes allow me to make an informal assessment about my students' prior exposure to books and identify which of them will need more help than others.
This approach works well even in cases where kids start mistreating books later during the year. All you need to do is take a step back and repeat the process.
Teach Students How to Put Books Away
Here's a great method that has worked wonders for me year after year.
I would color code the books by genre by placing a small sticker dot at the bottom of each book. A pro tip is to put packing tape over the sticker, so the kids don't peel it off.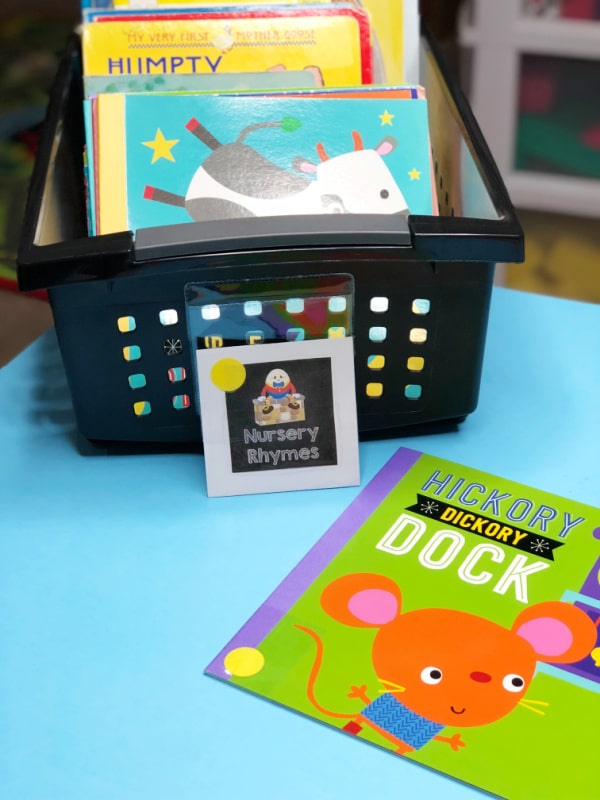 Then I would put a sticker dot of the same color on both sides of the tub and simply have kids match the stickers! Simple yet incredibly effective!
Challenge No. 2: They're Just Not Interested!
Books don't come naturally to children, especially in the classroom. The library center is an artificial environment, and we need to help our students adapt to it.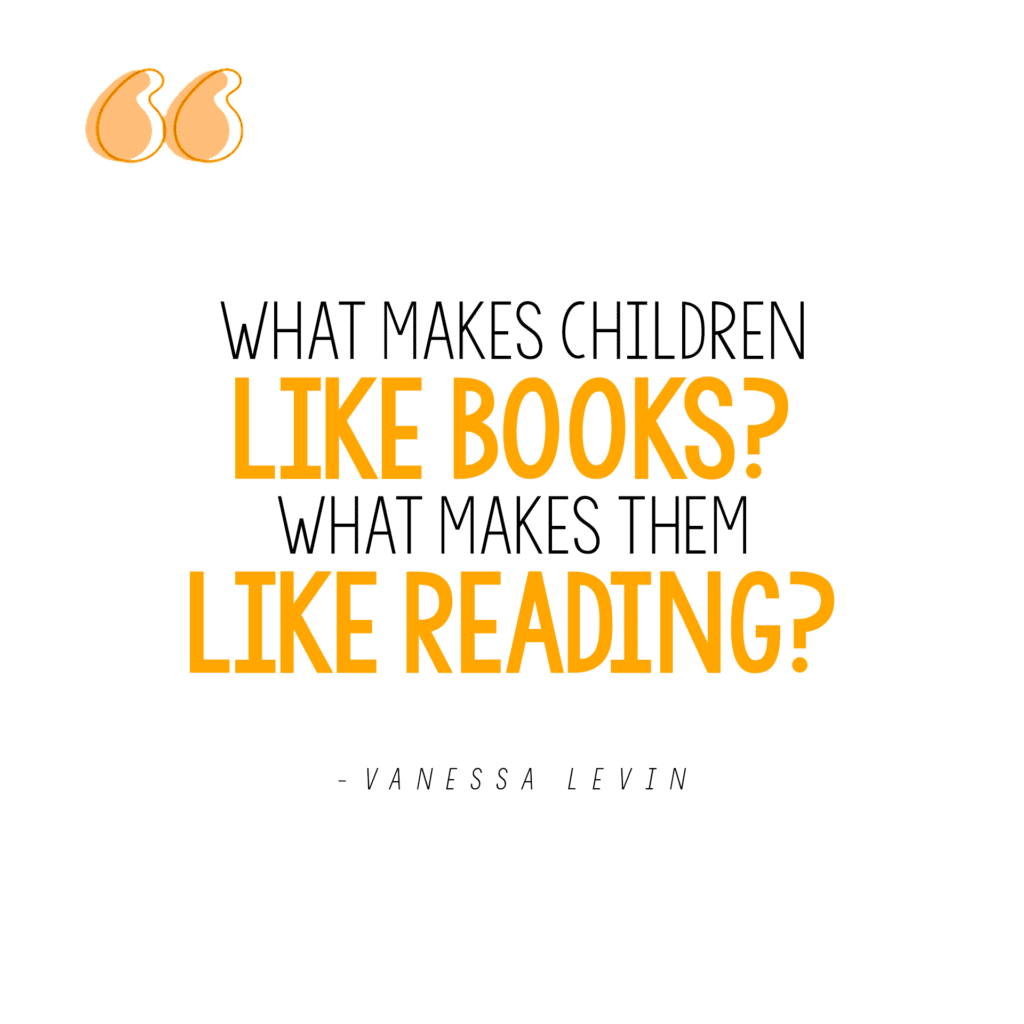 Repeated Reading
Most kids learn to love books when their parents read to them regularly. They read their favorite titles repeatedly so the children can connect with the story and the characters even more.
The same holds true in the classroom, repeated reading goes a long way because it hooks children by making the books more familiar. Familiarity helps children grow to love certain books, and those feelings later spread onto other books!
Show Your Students You Love Books Too
When you read to your students—go all-in with dramatic reading! Do the voices, act out portions of the story… Make it as engaging as possible.
Another great tip is to frequently point out the books you love and why you love them. 
Think of it as marketing. In a way, you ARE trying to sell your students on the idea that a book is fun, valuable and they'll love it!
How Many Books Should I Have Out?
Developing a deep connection with books is essential for getting children interested in them. That's why I almost exclusively include titles I've read out loud in my library center.
If you add too many books too quickly, you're not giving your kids an opportunity to make that connection!
You might be thinking, what's the right amount of books to have in your preschool classroom library? Well, it depends on the program you're following.
I personally try to slowly work up to about six books per child while making sure I always have multiple copies of the class favorites.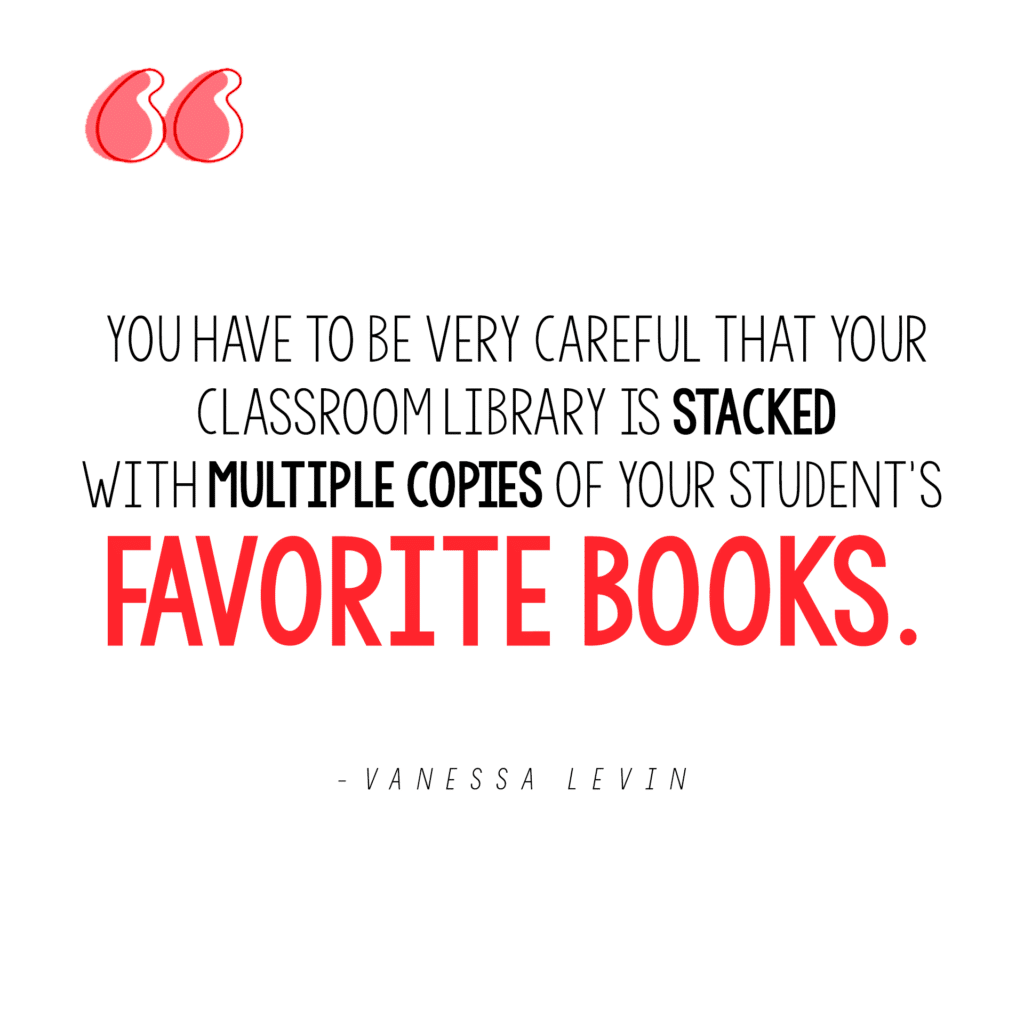 Make Your Preschool Library Center More Inviting
One of the ways you can achieve this is by creating a captivating book display. Children's books are usually very colorful and have adorable illustrations on the covers—use that to your advantage and make sure your books are displayed with the covers facing forward.
Another way of making your library center more inviting is by making the atmosphere a bit more homelike. You can achieve this by adding some warm lighting (if allowed) and creating a comfortable seating area.
Challenge No. 3: Creating a Preschool Library Center on a Low Budget
As early childhood educators, we're often told about how great library centers are. Ironically, we're rarely given the resources to make it happen!
Luckily, I've picked up plenty of budget-teaching methods over the years. So here are some of the top places to get popular books for your preschool classroom library without spending a lot of money.
– Garage (tag) sales
– Used book stores
– Local library book sales
– Scholastic books
Using these tactics, you can get great titles with huge discounts… Sometimes even at just a fraction of the price! And if you apply all of the other tips we've talked about, they'll last longer, and your collection will grow as years go by.
Check out our FREE Centers Essentials Guide for some more excellent tips on learning centers!