Hi everyone, I'm so excited to have you here back again!
Today, I pick up right where I left last week in my riveting discussion with Melissa.
If you're not sure what I'm talking about, let me refresh your memory a bit!
Melissa and I discussed literacy, the importance of understanding the children you're teaching, and how to teach your students the alphabet.
And today, we discuss even more fun stuff and answer your most burning literacy questions, so make sure to tune in!
My discussion with Melissa took us to phonological awareness. If you've wondering what it is, and why it matters when it comes to teaching the alphabet to small children, keep reading!
What's Phonological Awareness?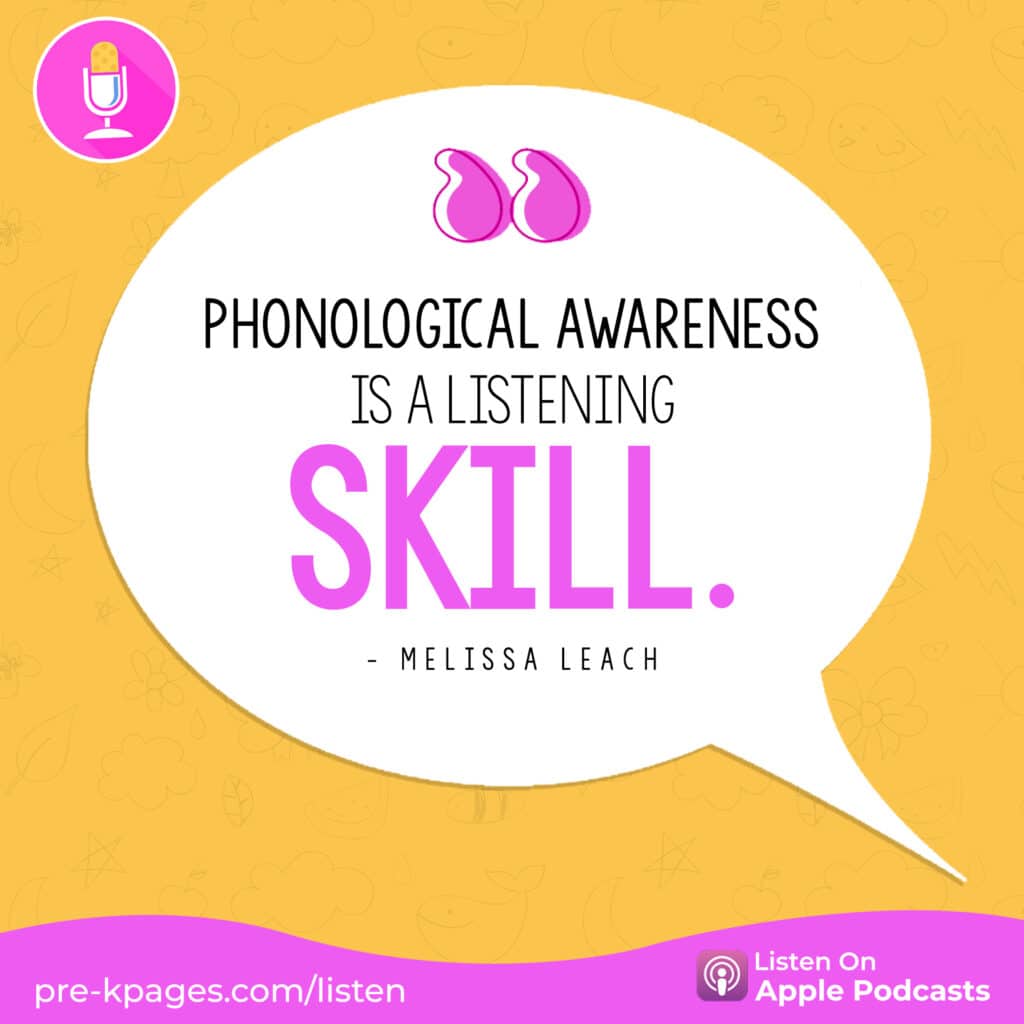 Phonological awareness is one of the most overlooked areas of emergent literacy in the early childhood classroom. It's often underrepresented, even though it's a crucial part of teaching the alphabet.
But what is it, exactly, you ask? 
Phonological awareness is listening to the sounds (also known as phonemes) of the language and being able to recognize them. Basically, it's a listening skill. 
Many of us use phonological awareness in the classroom without noticing it. If you've done rhyming or alliteration with your students, you've worked on phonological awareness. 
The goal of phonological awareness is getting children to a place where they are able to manipulate at the individual phoneme level. 
All in all, it's an amazing tool that can help children learn how to read. Research even shows that you can predict how well a child will read in the third grade based on how many nursery rhymes (a phonological awareness tool) they can recite upon entering kindergarten. 
What Should You Buy to Teach Your Students These Skills?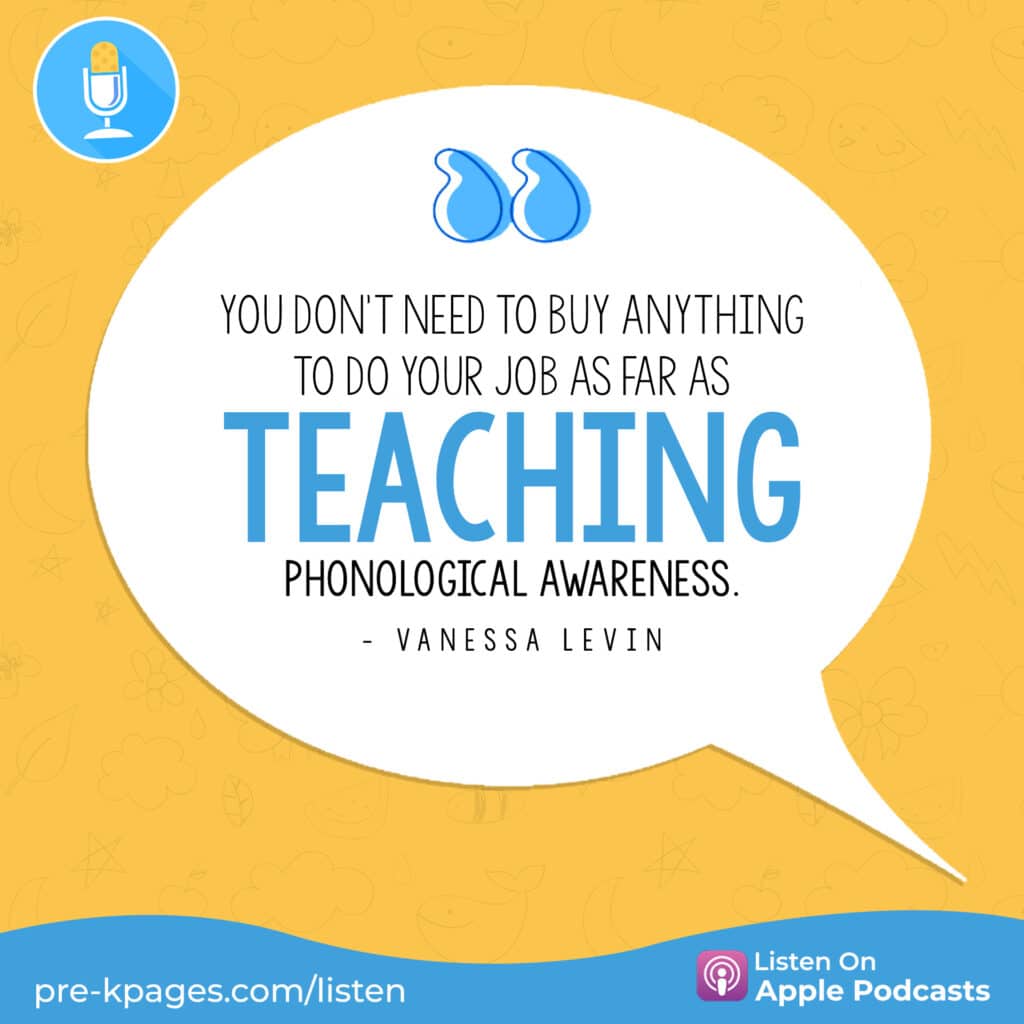 The answer to this question is simple: You don't really have to buy anything. As Melissa said in the episode, I'd rather you just get yourself an iced latte at Starbucks. 
Phonological awareness doesn't need any specific tools, and doesn't have to change with the seasons. You don't have to buy something with apples on it when fall starts and switch to pumpkins when it's Halloween etc.… 
It's all about doing the right reading and the right singing. And if you want to keep it simple, you can just use nursery rhymes, because everything phonological awareness related can be done with them.
However, if you still want to get resources, there is one thing Melissa and I both recommend, and that's the book Phonemic Awareness in Young Children by Marilyn J. Adams. This book takes you through the continuum and contains a whole set of tools you can use in your classroom. 
Another thing we recommend is picture cards. It's hard to teach children to rhyme without pictures, which is why picture cards are so handy. You can use them in different ways and various activities and really get your money's worth out of them. 
One more thing you'd want to get is an ABC linking chart. It's not a big investment, but it makes teaching phonological awareness so much easier. 
Finally, one thing you can use that won't break the bank is a dollar store plastic microphone. Nothing fancy, just a cheap, colorful one will do. I use one to teach all the phonological awareness skills. It's enticing and fun to hold a microphone and rhyme words when you're a child! 
Want to learn more about this? Make sure to listen to the whole conversation above!


Links Mentioned in this Episode