For almost two years, my daughter has gone through periods of near-obsession about space. Each time she has renewed interest in the topic, there's always a very specific focus. For this making craters space science experiment, we were very interested in learning all about the moon.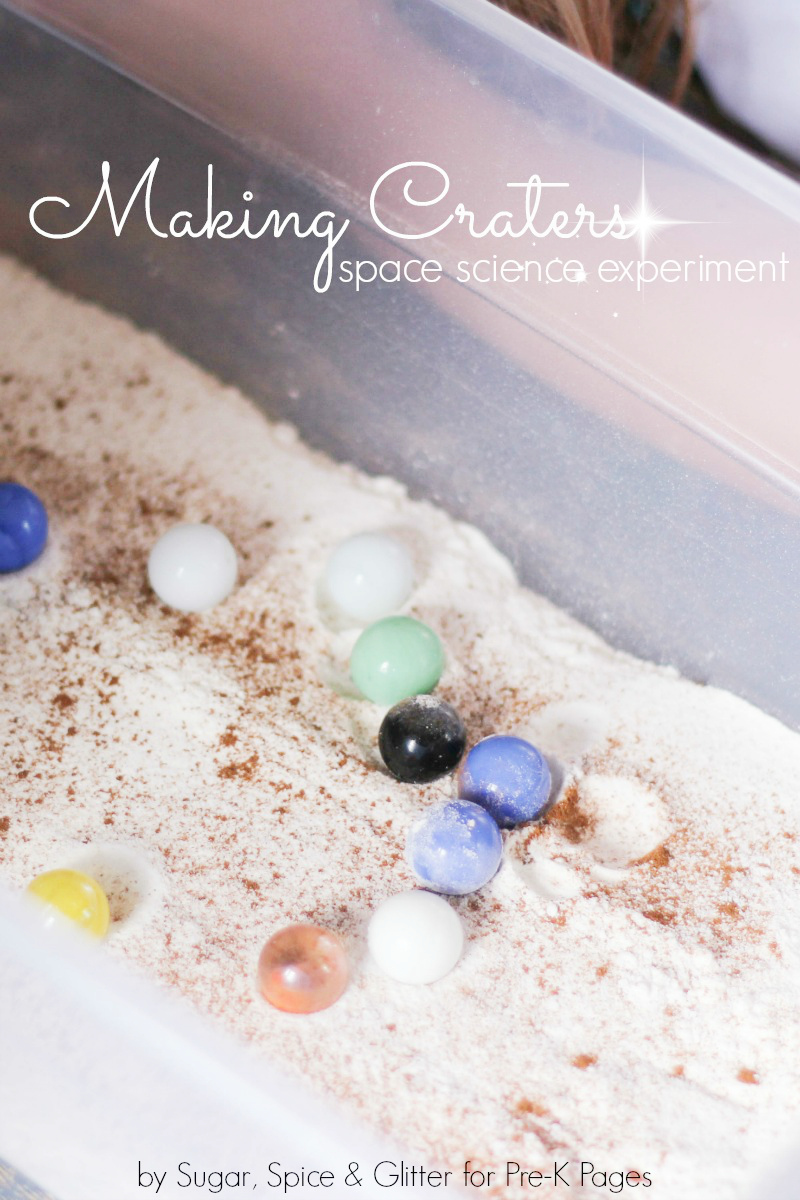 Making Craters Science Experiment
Miss G asked me how the moon's craters were formed. To give her a hands-on understanding of how they were formed, we devised this simple kitchen science experiment.
Simply grab:
small container or cake tray
flour
spice to add a bit of scent and color to the top of the flour
marbles or small rocks
Pour the flour into the cake tray to make a layer about one to two inches thick. Shift the pan and bang it on the table to ensure the flour makes an even layer.
Sprinkle on your chosen spice on top of the flour very lightly. This spice will create a contrast between the soft "top layer" of the moon and its rocky core (the flour).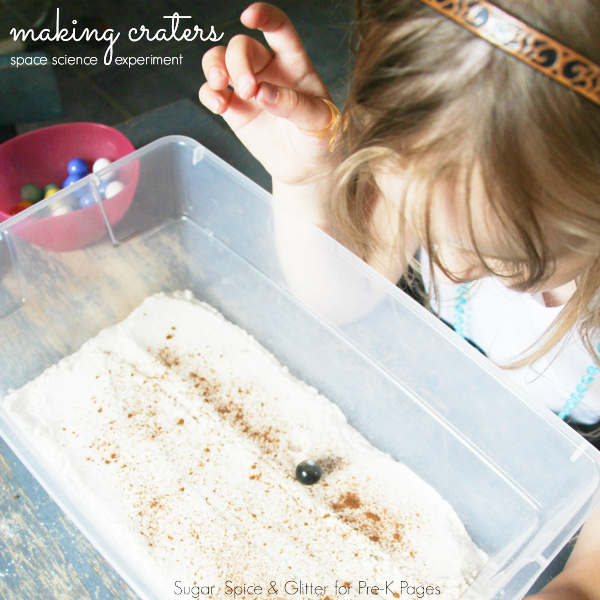 Making Craters Experiment
You can experiment with dropping the marbles at various distances from the moon's surface. You can just drop them to start, and if your child has good aim feel free to throw the marbles into the flour. Then, compare the different craters formed by the marbles.
Discuss with your child how and why the craters are forming. If possible, it is nice to bring out a book that discusses and shows moon craters, or even pull some information about them up on an iPad or computer. (Example: When You Look Up at the Moon by Allan Fowler)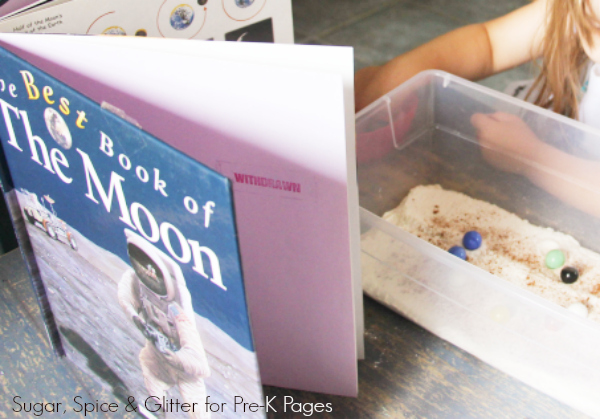 In addition to learning about the moon, children have the opportunity to work on fine motor control (an essential pre-writing skill) by holding the marbles in their fingers and controlling when the marbles are dropped.
This experiment can be re-done over and over again, and you can try different surfaces for the different planets. For example, try freezing a fine layer of ice to see how craters are formed on colder (ice covered) planets.
When you're done with the flour, you can re-purpose it to make some paper mache planets or cinnamon play dough. You can even use the flour in the tray for some letter forming practice, tracing your child's fingers through the flour to make different letters.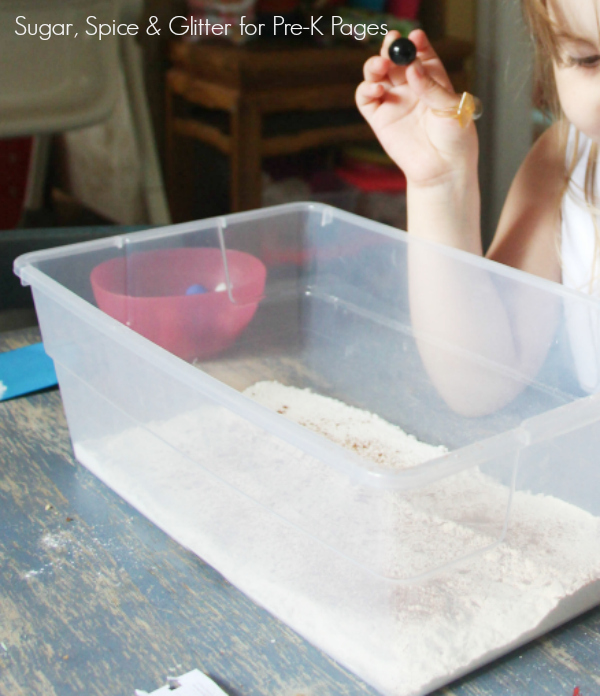 Is your child interested in space? What space-themed activities have you tried?
BIO: Jennifer Tammy writes at Sugar, Spice and Glitter where she shares hands-on learning activities, easy recipes, and parenting inspiration. She is a single mom of one, a trained psychologist, and Montessori-certified preschool owner. You can connect with her on Facebook, Pinterest, or Instagram.
More Space Theme Ideas—
Space Theme Sensory Bin
Dramatic Play Space Theme Printables
Star Gazing Discovery Bottles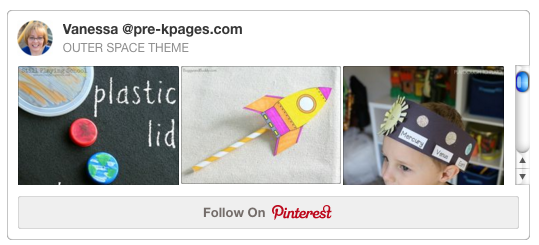 Follow my Outer Space Pinterest Board for more great ideas!