In this week's episode, I'll be answering a couple of burning questions from some of my listeners, and also offering some tips on how to use your calm down cozy corner in the most effective way.
You see, many professional educators set up calm down corners (or Zen zones or calming areas) and find out —sometimes the hard way— that they're not working as well as they wanted them to.
Why does that happen?
Simply because calm down cozy corners are not a magic pill and they don't cure behavior. But what they can be is an amazing tool, when used correctly.
Another reason they might not work is what's in the calm down corner. If there's too many tools in it, then you might find yourself with a few children who'd rather spend their whole time there (and that's not what we want).
So, how can you solve these issues?
I answer this question in today's episode of Elevating Early Childhood.
There's a lot for us to explore, so let's dive in!
Answering Your Questions
Today, I will be answering a burning question sent in by one of my listeners: "I like the reasons for using a calm down area in my classroom and I gave it a try, but it didn't work. What am I doing wrong?" 
This listener then went on to say that it was a distraction for the other children, and one of the kids liked it so much that he didn't want to leave.
If you don't see what the issue is here, let me break it down to you through the next three tips.
Tip #1: Understand the True Purpose of a Calm Down Corner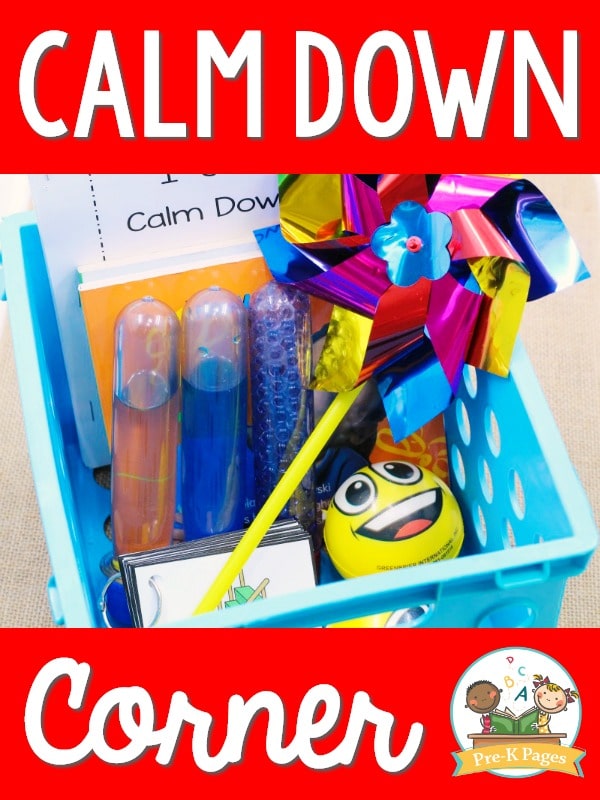 The true purpose of a calm down corner (or Zen zone or calming area or whatever else you want to call it) is to provide our students with tools they can use to develop self-regulation skills. 
Children need to learn how to regulate their feelings and emotions because they don't know how. To do so, they need more than just tools. Tools don't work if we think of them as cures for behavior. Why is that? Simply because behaviors are symptoms!
This means that a calm down corner does not cure behaviors, because it's not a magic pill. 
Here's an example from my own life:
My mother used to suffer from terrible, debilitating migraines. Not just normal headaches, no, but ones that would put her in bed and make her sick for a whole day, if not longer. When she went to the doctor, they prescribed her a bunch of meds and the side-effects were sometimes worse than the migraine itself.
Instead of trying to understand what was causing the migraines, her doctors were simply treating her symptoms. Eventually, she developed a bleeding ulcer from her migraine medication, and after a lot of tests, she found out she was allergic to chocolate. 
Once she eliminated chocolate from her diet, her migraines subsided considerably! 
So, as you can see, now that we know she has a chocolate allergy, she started treating her migraines by not eating any chocolate. The pills the doctor gave her didn't work, just like a calm down corner wouldn't work if you use it to treat behaviors. 
Tip #2: Never Put Anything In Your Calm Down Corner That You Haven't Introduced to Your Whole Class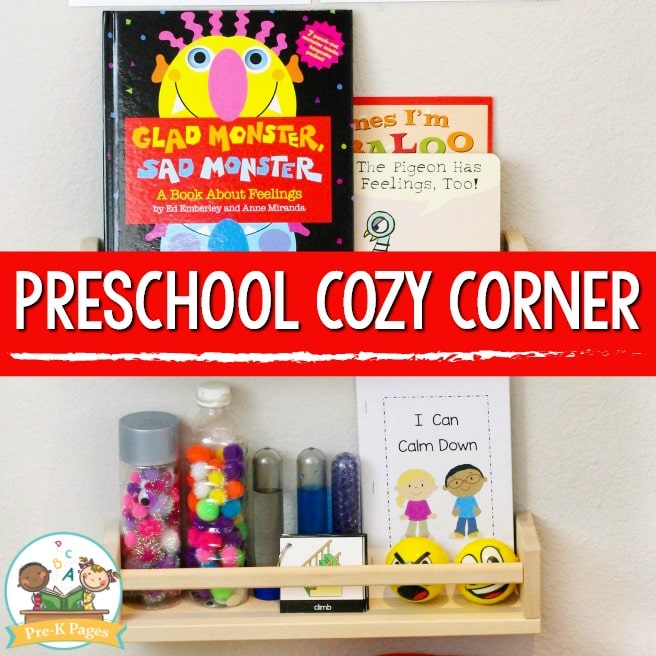 This tip might seem obvious, and yet, many professional educators overlook it. Your students will need you to demonstrate how to use the tools you put in the calm down corner first. And then, they'll have to use the tools with your guidance and support after they've been introduced to them.
Showing your students how to do something won't be as effective as showing them how to do it and then inviting them to do it on their own right.
Then, and only then should you put a new tool in the calming area for independent practice. 
Tip #3: Less Is More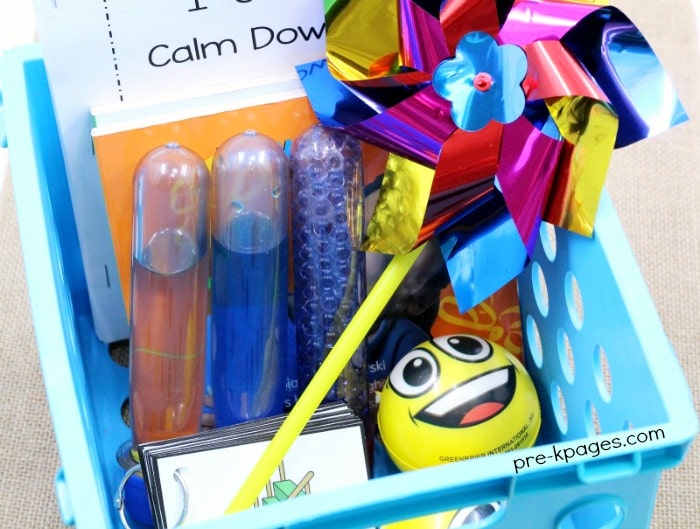 I know, I know, we say this all the time in education, but in this case, it is so very true. Just a few tools can go a long way, which is why it's better to have just two or three tools that your students are really familiar with. This is because having a whole bunch of tools will lead the kids to want to go there all the time.
Another thing to also remember about tools in your calm down corner is that they work differently with each child. So, before the tools can work, we first need to have a connection with the child. 
After that, we can start to investigate the cause of the behavior, and then and only then, once we pinpoint the cause, can we start working on a solution!
Answering Another Burning Question
Here is another question sent by one of my lovely listeners: "Last year, I had several students who would disrupt the class by running, chasing, and calling out to each other during group time. Nothing I did helped and I had a hard time handling these behaviors. Would you suggest referring a student to the calm down area for this?"
What a great question! So, what's the answer? 
Well, first of all, I need all professional educators to remember: Behavior is information. So, the first thing you would need to ask yourself is "when did they run and chase each other the most?" 
Once you pinpoint when these behaviors occur most often, you can ask yourself what you were doing when that behavior was happening and what your reaction was. And next, what can you do to create a different outcome?
Part of being a professional educator is reflecting on what happens in your classroom and then looking at your response to the behavior. That's when you'll be able to fix or improve your instruction to get a different outcome.
Quite often, the solution to a problem in our classroom is making changes to what we're doing or how we're doing it. 
So, in short answer to this listener: No, I wouldn't suggest the child visit the calm down corner for these behaviors because these behaviors are normal for young children.
The solution is for us teachers to be responsive to what our student's behavior is telling us so that we can help them learn how to self-regulate their feelings. 
Some Resources for You
Here are two resources I believe you'll need for the perfect calm down cozy corner:
 To learn more about calm down cozy corners, make sure to watch the whole video!


Links Mentioned in this Episode