Identifying and naming numbers can be a difficult skill for young children in preschool and kindergarten.
Number Songs: Ten Video
I love using the Frog Street Sing and Read Number Songs to help kids learn to identify and name numerals.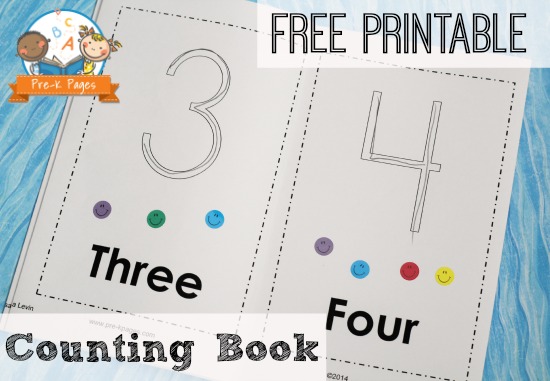 Sing and Read Number Songs
One of the reasons I love the Sing and Read number songs is that they provide opportunities for differentiation in the classroom. For those children who are just learning about numbers, the songs and books provide them with the repetition that is necessary for the concept to stick in long term memory.
The songs provide a supportive structure that helps them feel confident as they learn to identify numbers.
For children who are beyond simple number identification, the spelling of the word is very helpful. I have had many children who learned the words in the song very quickly in addition to being able to fluently recognize the numbers.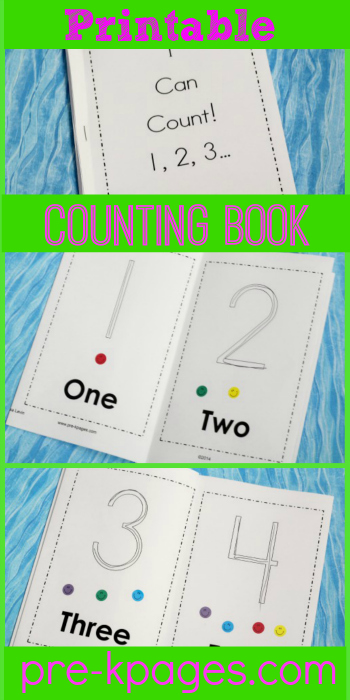 Printable Counting Book
I made this printable I Can Count book for you, click on the picture below to download your copy.
I like things that are quick and easy, don't you? To assemble this book, just fold each page with the fold on the right, then staple along the left side- no cutting required!
Next, invite your students to write the numbers using the outline as a guide. Then, provide them with some small stickers and invite them to place the corresponding number of stickers on each page.
Combine their natural love of stickers with a fun activity and you have a great way to practice writing and recognizing numbers as well as one to one correspondence!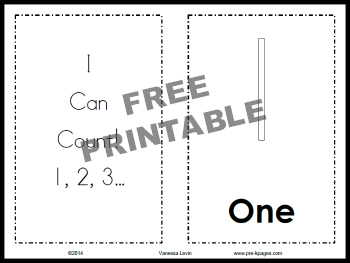 (I have a printable book for 6-10, too.)
Frog Street Splash
Fanny, Fernando and I are looking forward to meeting you at the Frog Street Splash conference this summer; here are ten reasons you don't want to miss it!
1. Pajama Party: A kickoff party like no other- meet your favorite bloggers and more!
2. River Ranch Roundup Dinner: Did somebody say free food?
3. Music: Stephen Fite, Shawn Brown, and Don Monopoli will be rockin' the house!
4. Riverwalk: It's a must!
5. Friends: Bring some old friends and make some new ones!
6. Presenters: A star studded line-up that includes Jill Molli, Pam Schiller, and Kim Adsit!
7. Fashion: I love the groups who get creative with their matching outfits!
8. Fun! No further explanation necessary
9. Family: Bring the kids- there's so much to see and do in San Antonio!
10.Shopping: Get your shopping fix at the booths full of goodies or take a short ride to one of the largest outlet malls in America!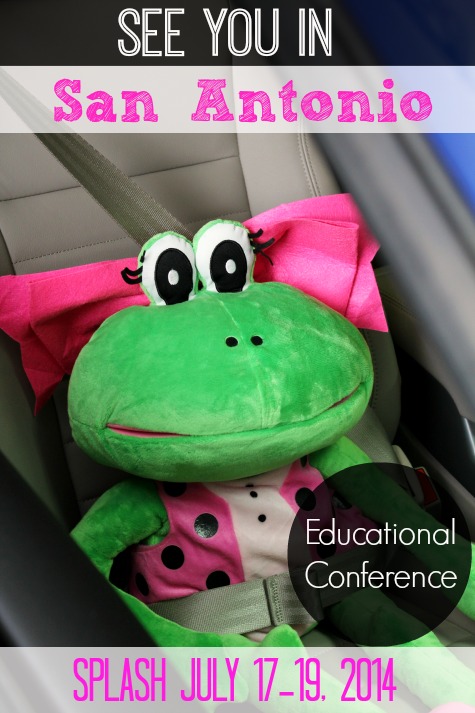 I'll see you in San Antonio July 17-19!
You're invited to follow Frog Street Press on Facebook, YouTube, and Twitter too!
(Disclosure) This post was sponsored by Frog Street Press. All opinions are my own.