It's almost hard to believe you're heading back to the classroom for yet another AWESOME year of teaching some awesome little learners. Starting the year off on a positive note is crucial in making sure the rest of the year is smooth sailing.
While most teachers scramble, rush, and run to get everything ready during the Back-To-School mayhem, why not have every prepared instantly?
You can, because WE'VE GOT YOU COVERED!
Prepare To Have A Stress-Free Back-To-School Season With Our Bundle For Traditional Classroom Teaching
In this all-inclusive package, you'll have everything you need to have a fully prepped and exciting back-to-school welcome!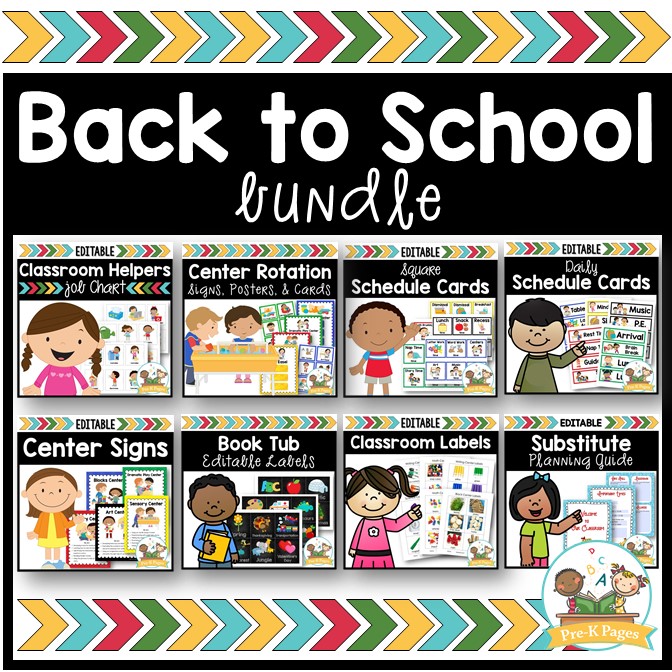 Here's what's included in this incredible bundle:
Editable Classroom Helpers Chart
30+ editable classroom helper labels making it even easier to keep track of each of your students' jobs of the day!
Center Management System
260 pages of printable station signs to clearly showcase and manage your classroom sections – perfect for preschool, pre-k, or kindergarten classrooms where all activities take place in the same room!
Editable Picture Schedule Cards (rectangular)
50+ schedule cards with detailed images that you can use to outline your day's schedule and keep your class on track every day.
Editable Picture Schedule Cards (square)
The same 50+ pictured schedule cards but in their square version – these help your students easily visualize what's happening each day and in each hour.
Editable Center Designs
18 ready-for-you signs you can display in your classroom that can clearly define each learning area of your classroom.
Editable Substitute Packet
100 printable pages of fillable detailed classroom information that ensures your substitute teacher understands each process your students know and feel comfortable with.
Editable Classroom Center Tub Labels
162 editable center labels that'll keep your class organized and tidy – plus, they're ready for you! All you need to do is print, laminate, and attach them to your items!
"Good Choices" Behavior Management Images
47 pages of printable pictures to help teach your students how to make good choices in the classroom – which won't only make your life easier, but also teach your students valuable life-long lessons!
Preparedness is the big theme of 2021.
And when you partner with us, we'll make sure you're prepared for anything and everything in your classroom.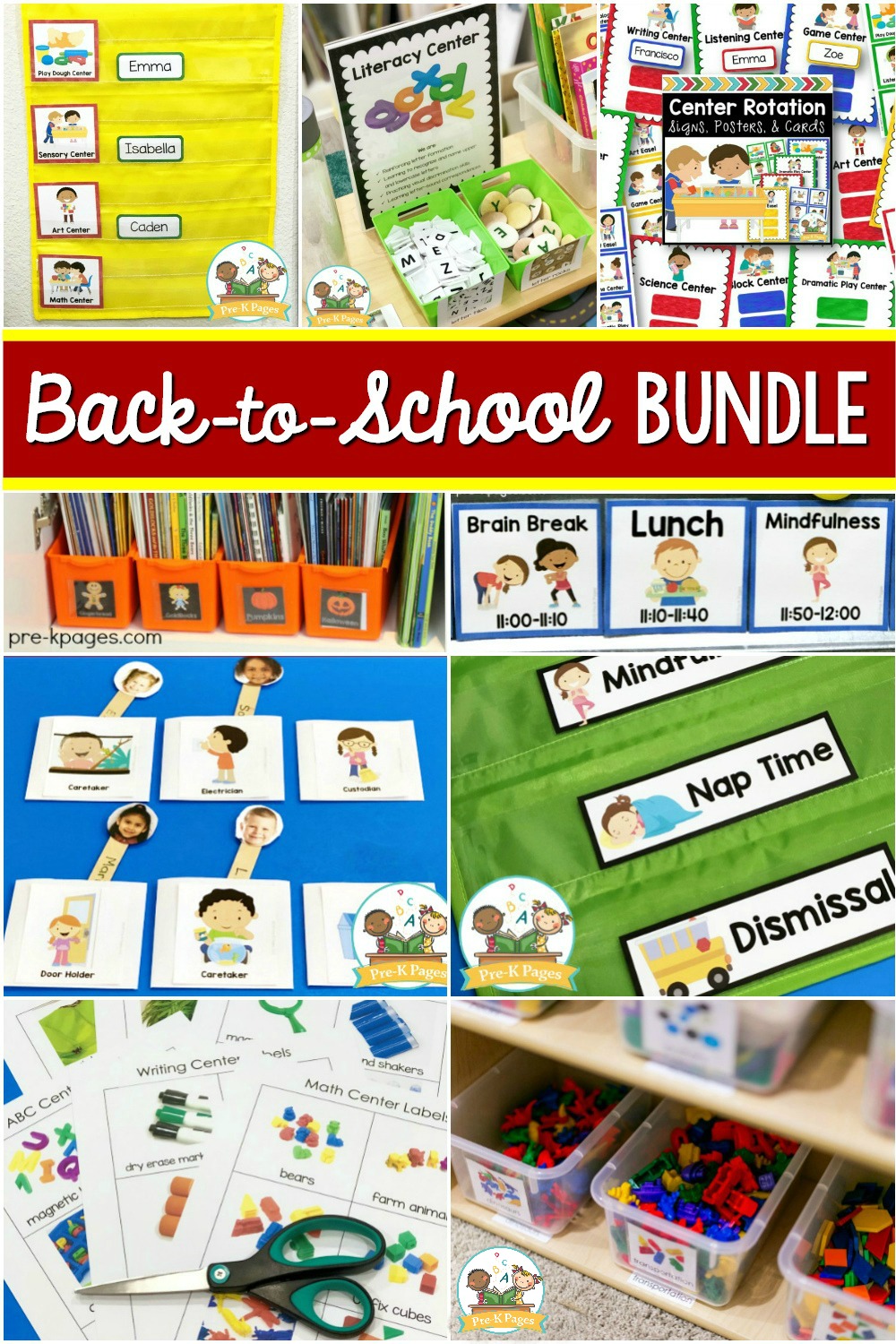 Take home our Back-To-School Bundle: Classroom Edition and start the year right!
Done-for you lesson plans
Research-based activities
Themes children love
Loved by teachers and students alike
Activities, games, and lesson plans covering multiple topics and skills
Hands-on learning
…and so much more!