Creating your own picture cards doesn't have to be difficult or time-consuming, I've done all the hard work for you!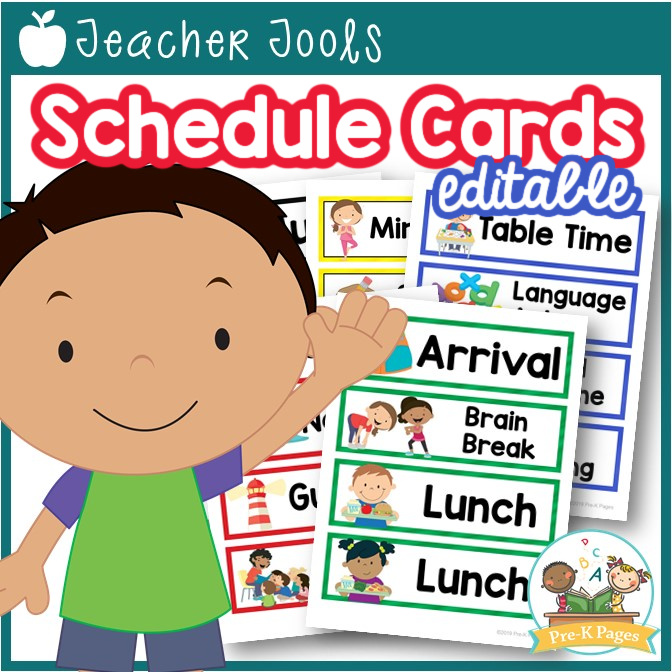 Check out these editable picture schedule cards with 5 different color borders; black, blue, green, red, and yellow.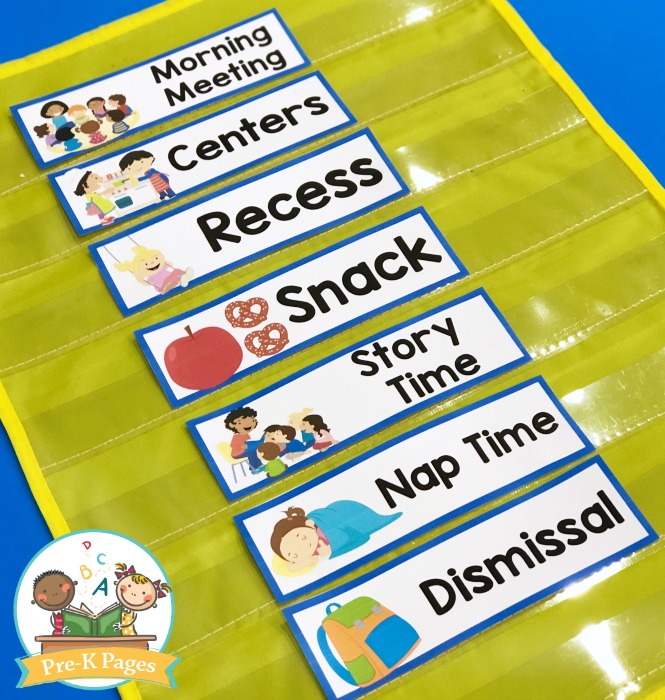 Each packet is offered in PDF with fillable form fields that allow you to easily type in your own text.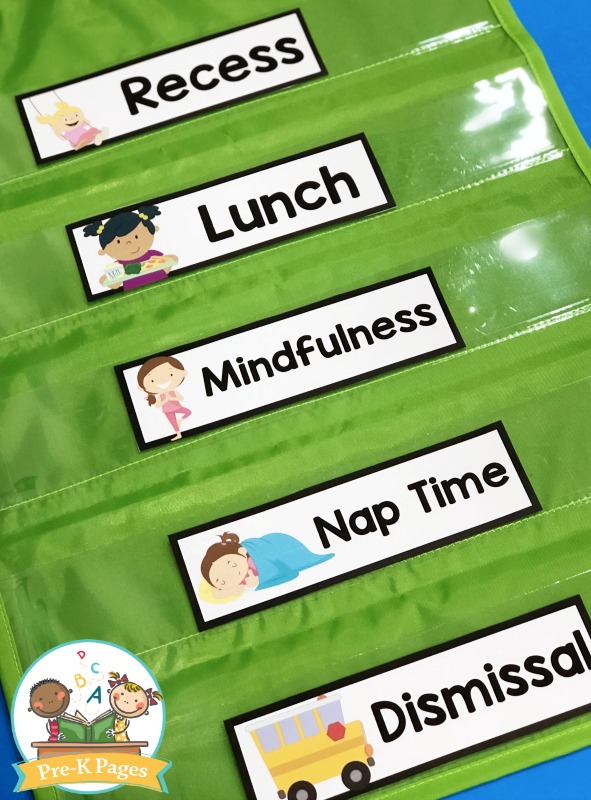 Cards for the following activities are included:
Lunch (2 versions)
Snack
Recess
Playground
Circle Time
Math
Literacy Stations
Math Centers
Math Stations
Letter Work
Math Workshop
Literacy Centers
Word Work
Centers
Art
Music
P.E.
Gym
Library
Computers
Technology
Reading Workshop
Writing Workshop
Worship
Bible
Chapel
Calendar
Science (3 versions)
Dismissal (2 versions)
Breakfast
Morning Meeting
Table Time
Language Arts
Dental Hygiene
Tooth Brushing
Arrival
Brain Break
Hand Washing
Bathroom (4 versions)
Reading Buddies
Free Choice
Movement
Social Studies
Small Group
Prayer
Yard
Rest Time
Nap Time
Guidance
Story Time
Mindfulness
Sign-In
Religion
Yoga
Goodbye
Greeting
Welcome
All schedule card packets are in PDF format. Each packet offers boxes that you can easily type text into for customization. To type your own text, place your cursor in the appropriate box and click, then type your text and hit enter. The images are not editable.
Please note: This is an enhanced PDF file and it must be opened with Adobe Reader.