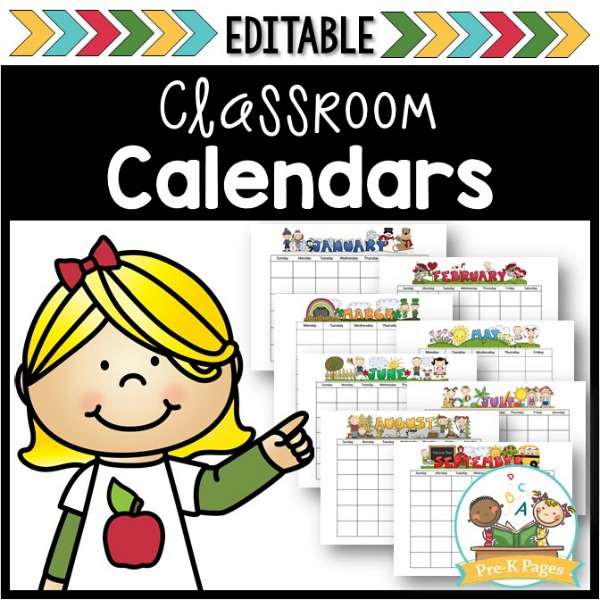 The 24 page printable PDF Classroom Calendar Packet includes blank calendar templates with cute headers for each month of the year including June, July, and August.
The templates are in PDF with fillable fields so you can easily add your own text to personalize the calendars for things such as snack, homework or school events etc.
The best thing about these calendars is that you don't have to manually fill in the dates each year. Just type in the year ONE TIME and click the magic wand to automatically update all 12 months at once with the correct dates! Save a new set of calendars each year with the click of a button!
Each month is available in two formats, seven or five days (Mon-Fri) and they do include holiday references such as Santa in December and bunnies and eggs in April. If you are not allowed to reference holidays in your program these calendars are not for you.
IMPORTANT >> This document MUST be opened in Adobe Reader to be fully functional. This document WILL NOT be editable if opened with a generic or Apple-brand PDF reader.