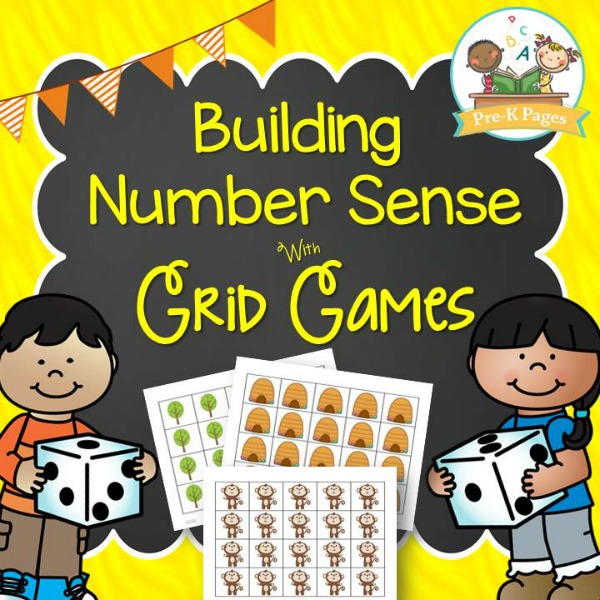 Grid Games are a fun and playful way to work on developing one-to-one correspondence skills for preschoolers or kindergarten kids.
Want a free preview of this product? Click HERE!
The activities included in the Grid Games packet will help your kids develop crucial number sense skills that will build a strong foundation for future mathematical success.
Included are 20 different mats to go with many common seasons, early childhood themes, and holidays. Each game board has 20 spaces.
Themes Included:
Apples
Bears
Christmas
Dental Health
Dinosaurs
Bunny
Fall
Farm
Fire Safety
Pumpkins
Insects
Ocean
St. Patrick's Day
Spring
Thanksgiving
Transportation
Valentine
Western
Winter
Zoo
You will also get black and white game boards to SAVE your ink, you can use these game boards with bingo daubers or manipulatives like erasers, bingo chips, and Unifix cubes.
Children roll a dice and then place that number of counters on the grid. They continue playing the game until the grid is filled.
Detailed instructions for playing the game and educational rationale for using grid games in the early childhood classroom are also included.