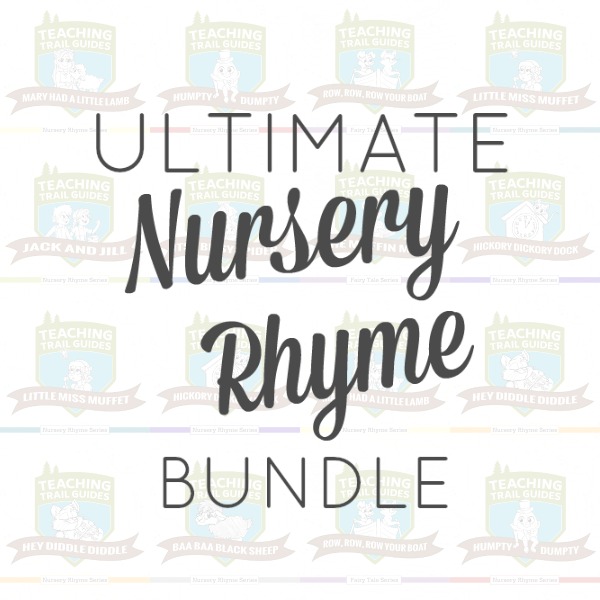 Nursery Rhyme Bundle
You're like Humpty Dumpty – you're just trying to keep it all together and not fall off the wall,
but staying up until the wee hours of the morning to plan those fantastic lessons?
Is getting old- fast!
You're rowing your boat as fast as you can, trying to give your kids your very best,
but you're rowing upstream and it's like fighting a losing battle.
How will you teach them what they need to know?
You need to fit it all in but still keep it
fun
.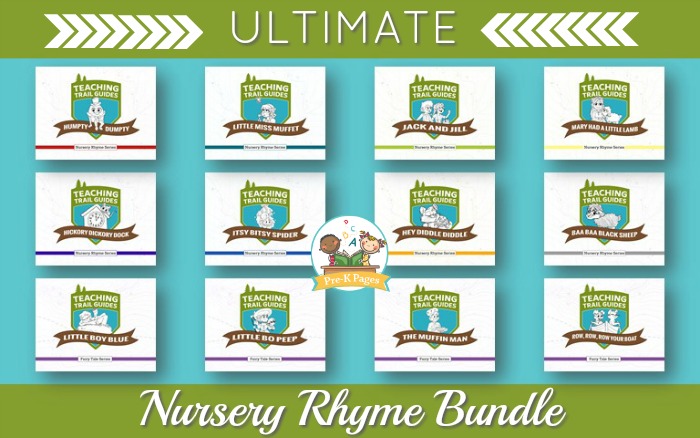 Introducing the Teaching Trail Guides Nursery Rhyme Bundle
A collection of done-for-you Nursery Rhyme lesson plans and activities that take the headache out of planning and keep your kids engaged.
This bundle includes math and literacy activities for 12 different Nursery Rhymes and supports early learning standards.
And each nursery rhyme also comes with a complete lesson planning guide so you can set up literature-based learning experiences for your kids in no time.
With more than 1300 pages of printable activities and lesson plans, this bundle will put the joy back in learning, but give you back the weekends you deserve.
Say good-bye to late nights and hello to more FUN in the classroom!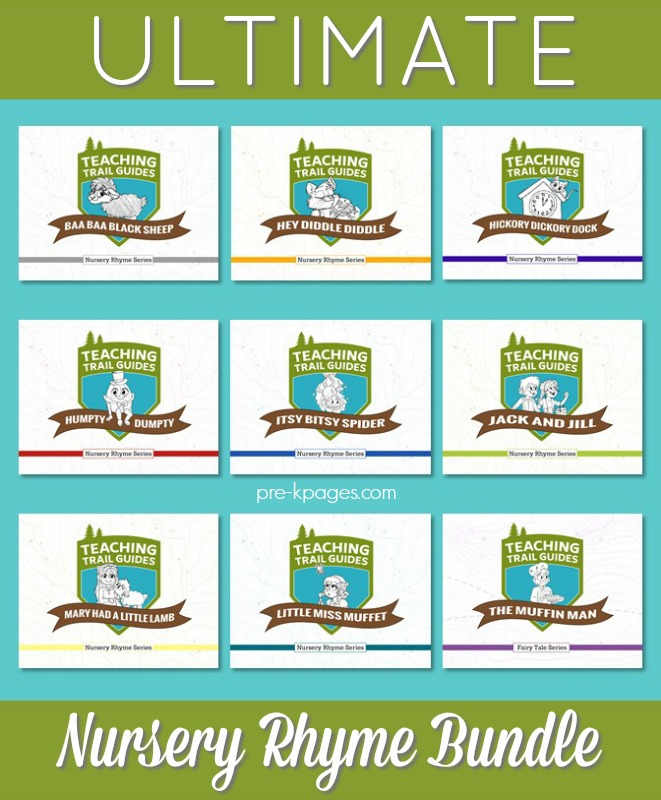 What's inside?
Complete math + literacy small group activities, printable lesson planning guides, and learning center resources for the following nursery rhymes:
Humpty Dumpty
Little Miss Muffet
Jack and Jill
Mary Had a Little Lamb
Hickory Dickory Dock
Itsy Bitsy Spider
Hey Diddle, Diddle
Baa Baa Black Sheep
Little Boy Blue
Little Bo Peep
Row, Row, Row Your Boat
Muffin Man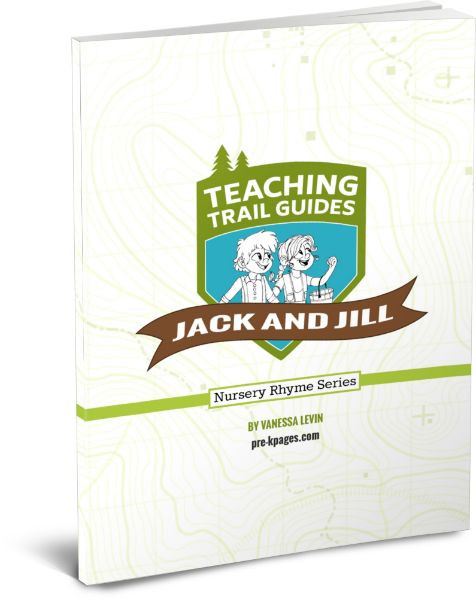 Want more details?
Click HERE to download a free preview of what's included in this amazing bundle!
Get access to this exclusive bundle of time-saving, power-packed lessons that will bring delight to your kids, while saving your sanity; and your precious time!
Buy the Ultimate Nursery Rhyme Bundle Now