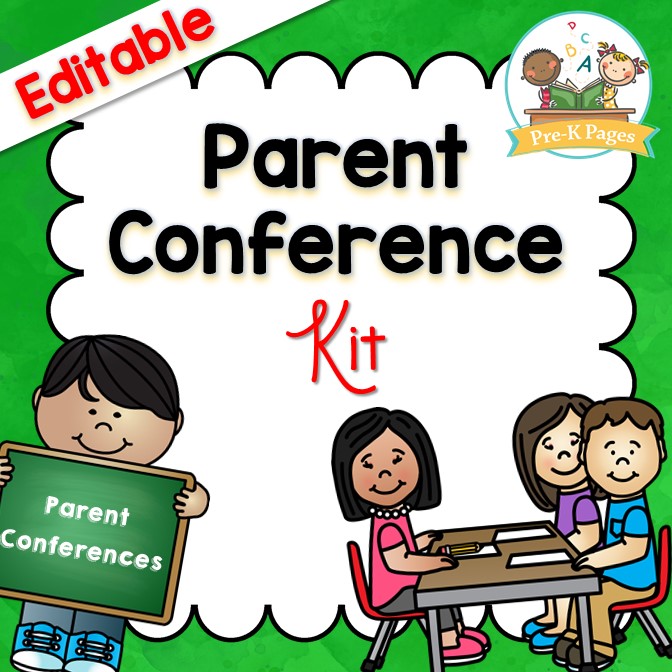 The 51 page Deluxe Fillable Parent Conference System will help you:
Schedule parent conferences by providing you with example notes and e-mails to use in various situations
Save time by providing the tools necessary to schedule, plan, and conduct successful parent conferences
Communicate with parents in a professional, confident manner that will put them at ease
Discuss difficult topics with parents such as poor grades or low assessment scores
This packet is offered in PDF and includes fillable areas to make scheduling and preparing for conferences quick and easy.
The Deluxe Fillable Parent Conference System includes:
Scheduling Conferences: How to make it work for you. Provides 4 different ways to schedule conferences to fit the needs of the population you work with.
Conference Notes and Forms: Provides samples of notes you can customize to meet your needs.
Preparing for Conferences: Organizing tips, handout ideas, plus a sample reminder note and e-mail
Starting Off Positively: Specific phrases for starting your conferences off on a positive note as well as tips for handling parents who want the bad news first.
Difficult Conferences: Tips for informing parents their child is struggling and an example conversation.
Sticking to Your Schedule: How to stick to your schedule and keep everything running smoothly
Missed Conference: How to handle when parents don't show up for a scheduled conference as well as a note to customize and sample e-mail.
Conference Follow Up: How to thank parents for their attendance, a sample note that will bring in the no-shows, as well as a personal e-mail.
Documenting Conferences: A form for keeping track of your conferences
For more details about the Parent Conference System please click HERE.
IMPORTANT >> This document MUST be opened in Adobe Reader to be fully functional. This document WILL NOT be editable if opened with a generic or Apple-brand PDF reader.