Get ready for some Fall fun with our time-saving Pumpkin-themed Pre-K lesson plan bundle at a discounted price.
Included in this bundle is everything you need for a lesson plan centered around Fall's most famous fruit!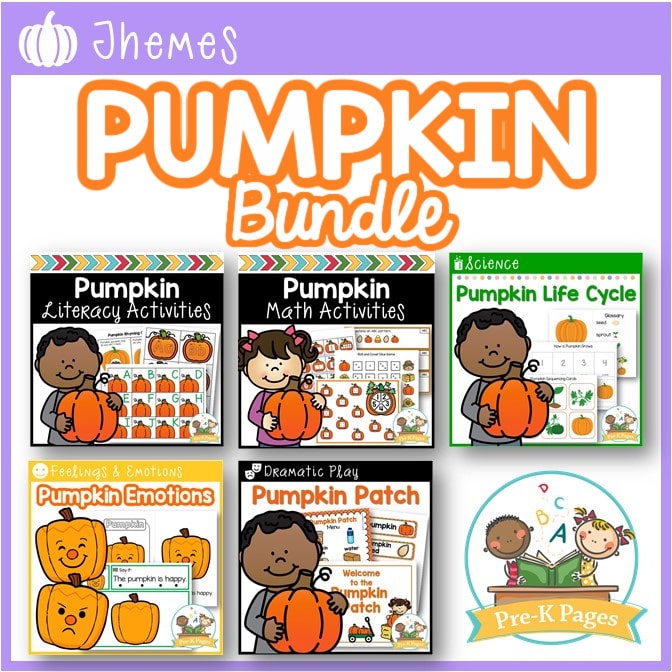 Here's What You Get in the Bundle:
EXCLUSIVE Pumpkin Lesson Plans + EDITABLE Template!
Pumpkin Literacy Activities
104 pages of research-based activities centered around the Pumpkin theme, designed to help your students learn and have fun while doing it!
Pumpkin Math Activities
83 pages of pumpkin-themed math activities that'll make learning entertaining and guide your students in meeting the math standards.
Pumpkin Life Cycle
25 pages of pumpkin life cycle activities—also comes with sequencing cards, cut and paste sheets, printable booklets, and more—ensuring you have all you need for creative, engaging lessons!
Pumpkin Patch Dramatic Play
93 pages of printable props to create an eye-catching design for your play center so your students' minds are stimulated and engaged with your classroom!
NEW! Pumpkin Emotions Activity
An awesome pumpkin-themed activity that entertainingly teaches your students the emotions, preparing them even more for school and life! Get the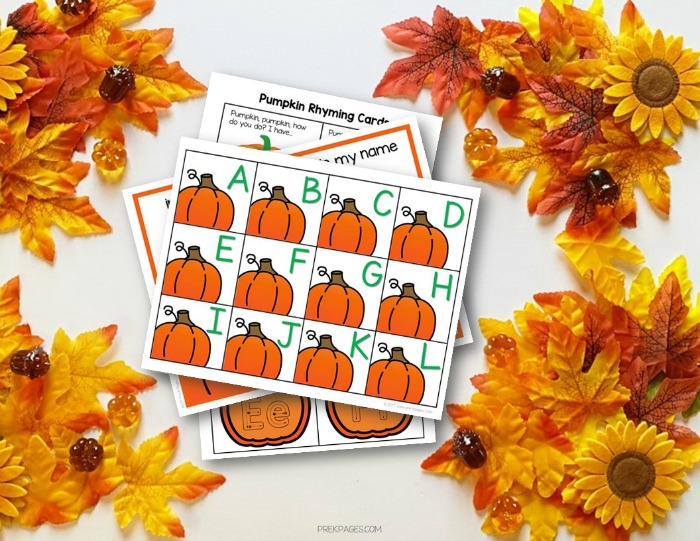 Get the Pre-K Pumpkin Bundle…
…and get 200+ pages of Pumpkin-themed activities and ideas perfect for the Fall.
From fun activities to math exercises to games to word cards and more…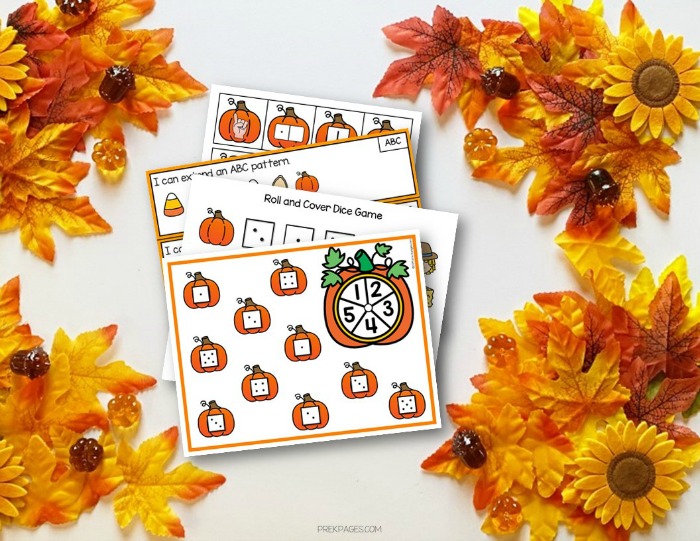 Prepare to have a blast in the classroom and excite your students every day with this awesome bundle!