The 161 page Pre-K/Preschool Assessment Packet will help you:
Save time by providing you with the tools necessary to assess your students
Identify trends in your data or gaps in student learning that will help you determine what skills to focus on
Organize your assessments so you can fill out your report cards quickly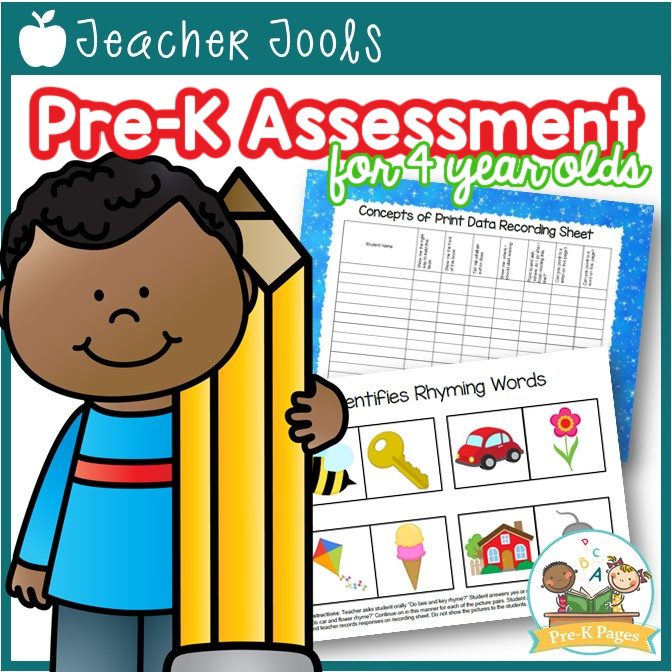 Want to see a video preview of this product? Click here!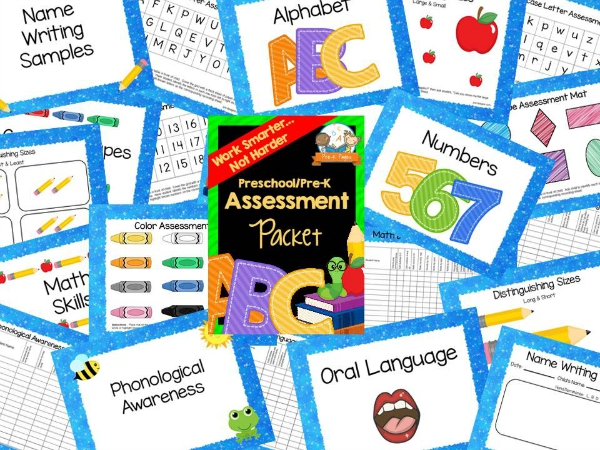 The 161 page printable Student Assessment Packet includes:
Uppercase Letter Assessment Mat and Recording Sheet
Lowercase Letter Assessment Mat and Recording Sheet
Number Assessment Mat and Recording Sheet (numbers 0-20)
Shape and Color Assessment Mats and Recording Sheet
Math Assessment Recording Sheet (sorting, rote counting to 100, counting by 10's, patterning, one-to-one correspondence, subitizing, positional words & more)
Concepts of Print Assessment Recording Sheet (left-to-right directionality, one-to-one correspondence and more)
Oral Language and Listening Assessment Recording Sheet
Phonological Awareness Assessment Recording sheet and Mats
Name Writing Samples
6 cover pages to choose from to place in the front of your assessment binder
Divider pages for each assessment section
Detailed instructions for each assessment section- perfect for new teachers!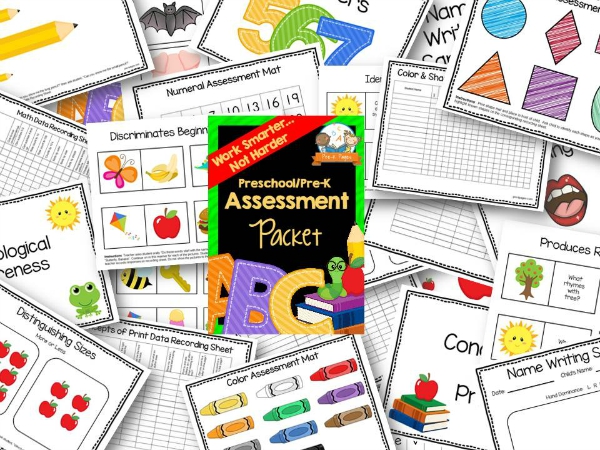 This packet contains 3 different styles for you to choose from:
Ink saver black and white version (53 pages)
Cute black and white doodle borders (55 pages)
Bright blue borders (53 pages)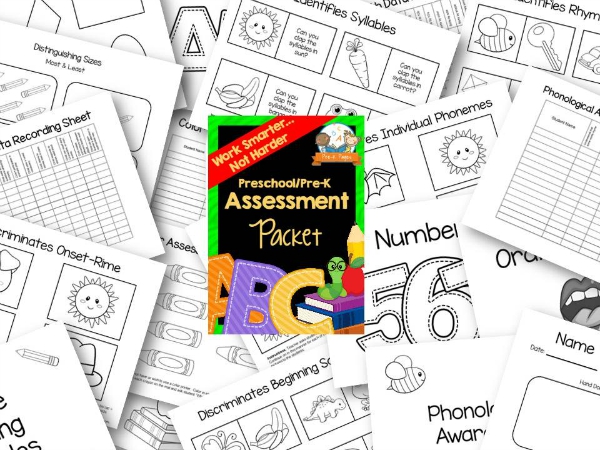 For more details about the importance of assessment please visit the student assessment page
PLEASE NOTE: This product is included in the Preschool/Pre-K Assessment Bundle. If you choose to purchase the Assessment Bundle (and save $2) there is no need to purchase the assessment again.