This assessment was designed for children who are 3 years of age on or before the first day of school.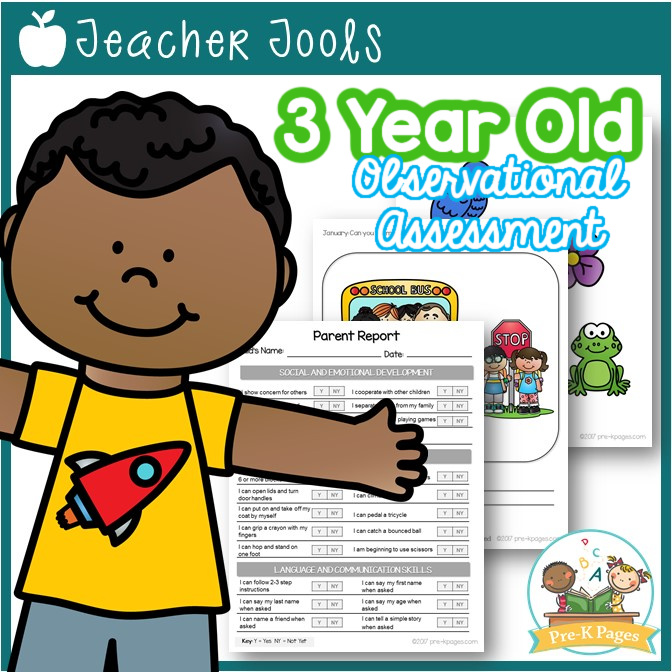 The assessment should be administered three times per school year: beginning, middle, and end of the school year
See a free preview of this product HERE!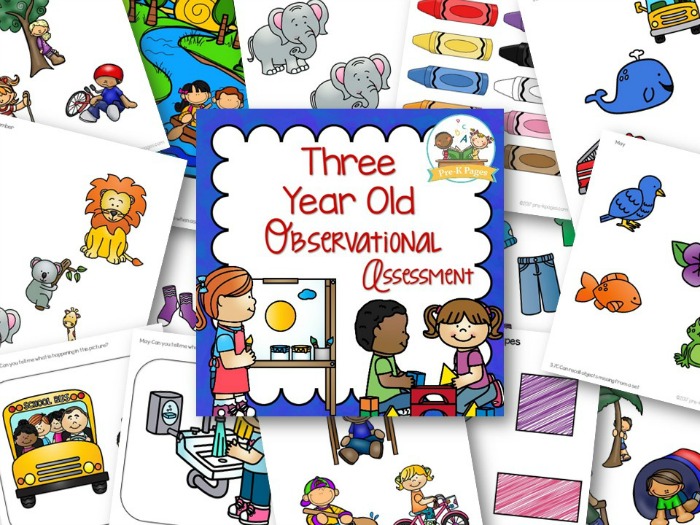 What You Get
Teacher Instructions
Skills Key
Assessment covers social & emotional development, fine & gross motor skills, language & communication skills, cognitive skills
36 Pages of Assessment Tools
Parent Report
Parent Note
46 pages of printable assessment tools designed specifically for three year olds.